26 Days of Celebration With Smelly Fish and a Book Flood
Iceland is one of the top destinations for people who love Christmas and enjoy holiday traditions. Do you know any other place where Christmas lasts for 26 days? As if that wasn't enough, instead of one Santa Claus, they have 13 trolls! Watch out if you've been naughty this year.
Icelanders have a lot of deep-rooted Christmas traditions. Most of them revolve around spending time with family and friends, eating delicious treats and reading books. We've listed the most popular traditions to guide you through Icelandic Christmas!
Icelandic Christmas Traditions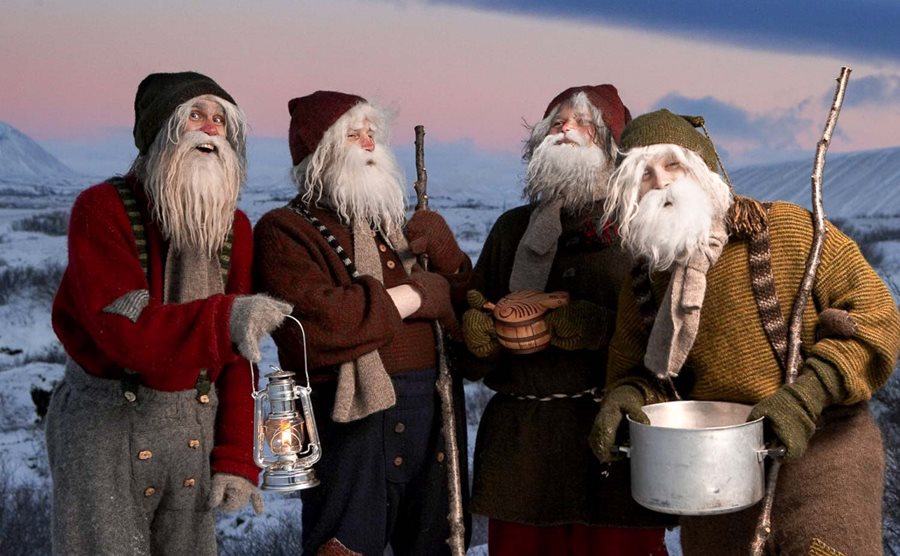 Jólasveinar: 13 Yule Lads and Their Vicious Cat
While most countries have one Christmas character that brings them presents, Icelanders take it to the next level. 13 Yule Lads visit Iceland's children, who leave their shoes by a window every day leading up to Christmas. The trolls come from the mountains one by one starting on the night of Dec. 11. Nice kids find a present in their shoes, while naughty ones are "awarded" with a rotten potato!
The Yule Lads live in the Highlands with their scary mother Grýla, lazy father Leppalúði and black Christmas cat (Jólakötturinn). The mother is known to eat nasty children — Leppalúði picks the kids and Grýla cooks them in a large pot. The Christmas cat is no less grim than the rest of the family. It eats everyone who doesn't get a new item of clothing for Christmas! What a family.
The 13 trolls each have a name that describes their characteristics, which are rather naughty. For example, Þvörusleikir is a spoon licker. He steals wooden spoons and simply licks them. His brother Hurðaskellir is a door slammer. He sneaks in at night and loudly slams the doors, while Ketkrókur steals meat with a hook. And that's just a few of them. Imagine the trouble they cause when all 13 of them are in one place!
Jólabókaflóð: Icelanders Get Flooded with Books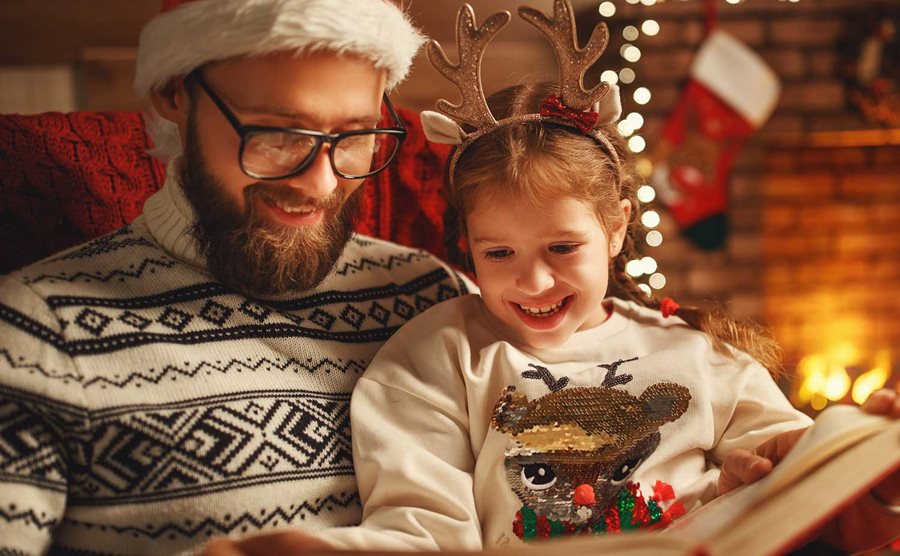 Christmas Book Flood is a uniquely Icelandic matter. After all, they even have a word for it! Icelanders love reading and books are extremely popular Christmas presents. A lot of authors publish their books before the holidays knowing that they're more likely to sell at this time of year.
Filling up your belly with nice food and then cozying up with a book is a common tradition on Christmas Eve.
Aðventukrans: Preparing for Four Fir-Scented Weeks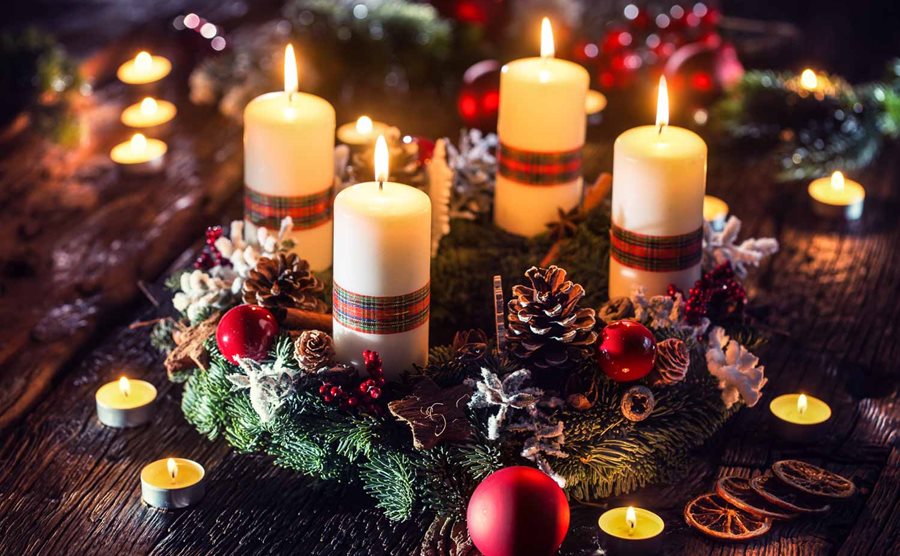 The Advent wreath is often crafted in November in preparation for the Christmas period. Icelanders make their wreaths from fir trees, pine cones or leaves. How you make one is simply a matter of creativity and imagination, but each wreath needs to have four candles fitted on it. Every Sunday during Advent, a candle is lit.
Icelandic Christmas Food and Drinks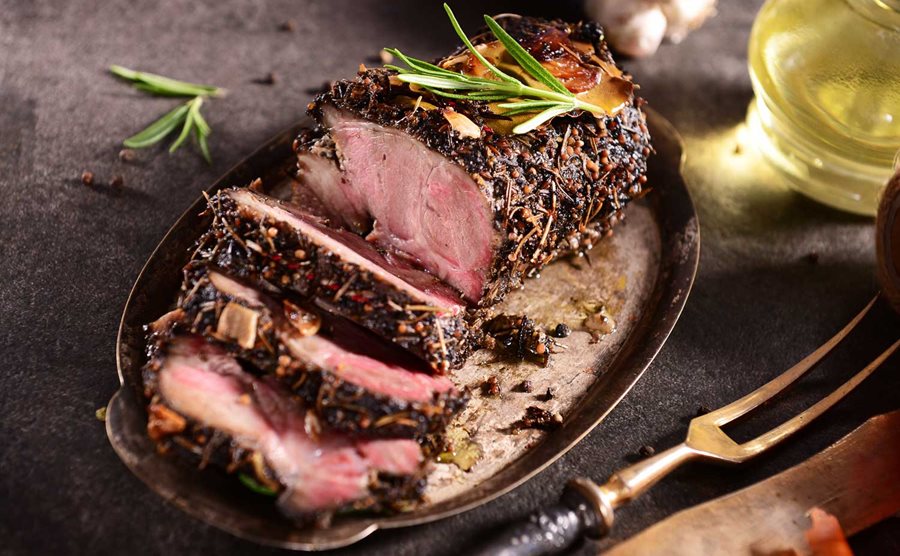 Hamborgarhryggur is a smoked rack of pork served with potatoes, red cabbage and a creamy mushroom sauce. The hog roast is glazed with honey and served on Christmas Eve. It's sweet, salty, fat and creamy, but it's also extremely delicious!
Laufabrauð (Leaf-bread) doesn't really look like a loaf of bread at all. It's a round, thin (like a leaf, hence the name!) and flat cake, often decorated with geometric or leaf-like patterns. The dough is fried in oil or hot lamb fat, and then consumed with… anything. Icelanders eat it on its own, with butter or with meat.
The recipe for the leaf bread is often passed down from generation to generation. Families get together to bake (or rather fry) the bread around Christmas time. You can also get it at any bakery in Iceland.
Hangikjöt (Smoked Lamb) is one of the most traditional Icelandic Christmas dishes. No surprise here, considering that Iceland has nearly three times more sheep than people. Smoked lamb is boiled and then served either hot or cold. The meat is usually served with potatoes in rich white sauce, green peas, red cabbage and traditional bread, laufabrauð.
Jólasmákökur (Christmas Cookies) — no Christmas in Iceland passes without Christmas cookies! Whether homemade or bought from a local shop, they must be on the table, preferably all month in the run-up to Christmas. The more variety, the better. And there's a lot to choose from! Some of the most popular ones are Sörur or Sarah Bernhardt cookies — a macaroon topped with melted chocolate; traditional piparkökur (gingerbread cookies) and súkkulaðibitakökur (chocolate chip cookies).
Jólaöl (Christmas Ale) is a mixture of an orange fizzy drink Appelsín and malt. Some people mix these two ingredients themselves, but you can also just buy it ready to drink. The problem with mixing malt and Appelsín yourself is that everyone knows "the best way to do it" based on how their grandparents taught them!
The Timeline of Icelandic Holiday Celebrations
Christmas in Iceland begins on the night of Dec. 11 when the first Yule Lad comes to town. The preparations for the holiday start even earlier. The Oslo Christmas tree is lit up on the first days of December at the Parliament Park (Austurvöllur) in the city center. Festive concerts are held nearly every day leading up to Christmas. Iceland gives you plenty of opportunities to get into the festive spirit!
23rd December — Þorláksmessa (Mass of St. Thorlac)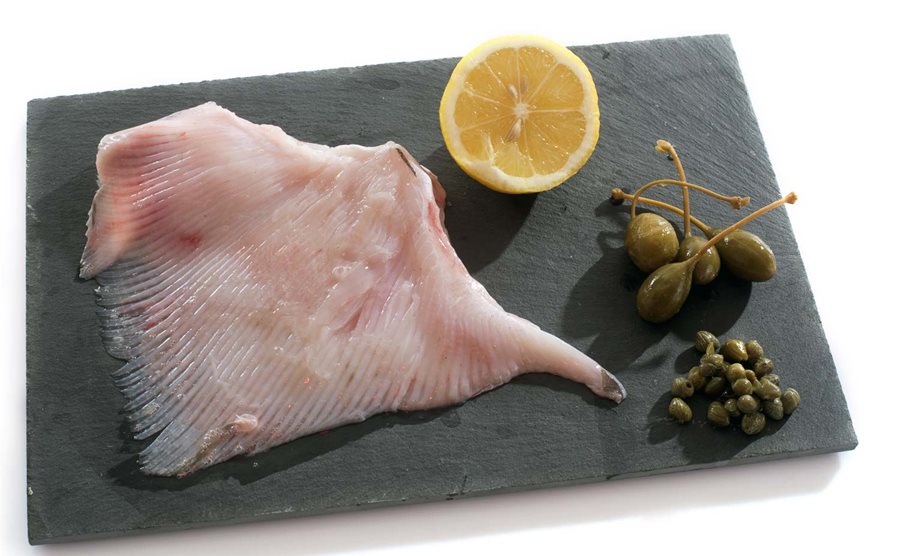 The Mass of St. Thorlac is held on Dec. 23. On this day, many Icelanders finish decorating their Christmas tree and buy presents if they haven't done so yet. In the evening, everyone heads out into town and spends time with friends.
You'll instantly know if someone follows Þorláksmessa's tradition of eating skate for dinner. The fish has a very strong odor that stays in the house and on clothes for quite some time! But fermented skate is said to be delicious, so it might be worth the trouble.
24th December — Aðfangadagur (Christmas Eve)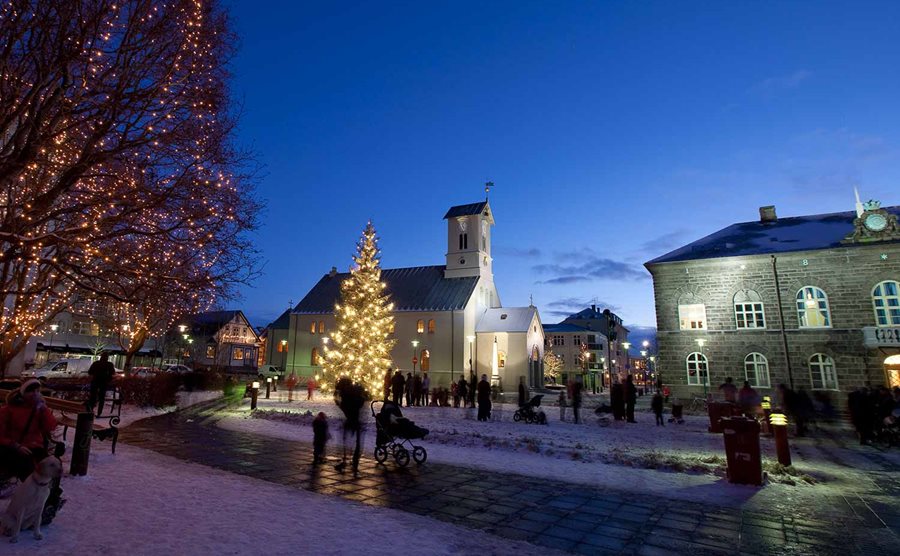 While Christmas wreaths and festive cookies are prepared well in advance, "the real" Icelandic Christmas celebration takes place at exactly 6 p.m. on Christmas Eve. The celebration begins with a large home-cooked meal with the family. After dinner, everyone opens up their presents.
After exchanging gifts, some go to midnight Mass, where they meet friends and neighbors. Others stay in and enjoy their gifts, read books or simply spend time with their loved ones.
25th and 26th December — Jóladagur and Annar í jólum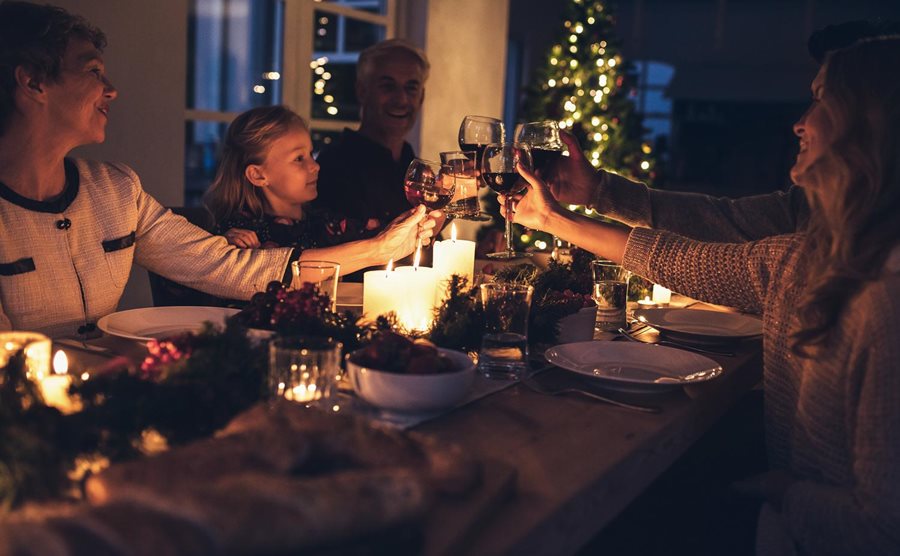 Christmas day tends to be slow and lazy. It involves a lot of eating, chilling and hanging out at home with family and friends. The second day of Christmas is slightly more active, with more people going out to party at night. Most bars stay open late.
After the 24th of December, Yule Lads head back to the highlands, one by one. The last one leaves on the 6th of January.
6th January - Þrettándinn
This day is called Þrettándinn — the thirteenth day of Christmas. According to folktales, it's a magical day when the line between the human world and the supernatural realm is blurred. People believe that elves make an appearance on this day. If you meet them, make sure to keep your lips sealed, because speaking to elves might drive you mad!
With a relatively long festive season, Icelanders know how to make the last day memorable. Þrettándinn is celebrated with fireworks and large bonfires all around the country. People sing and dance around the fire with their families, friends and, perhaps, elves.