In Search of Trendy, Modern, and Totally Icelandic Designs
Despite its relatively small population, Iceland has a high concentration of designers. Each stands out in its own way, but our favorite local fashion creators have a few things in common. They love Icelandic nature, try to be as sustainable as possible, and they stand for their values.
Looking for a unique gift or a souvenir? Check out up-and-coming and established Icelandic designers, browse local hand-crafted gifts, and take a look at Iceland-inspired jewelry. Get a piece of something authentically Icelandic while supporting local talents.
6 Icelandic Fashion Designers to Look Out For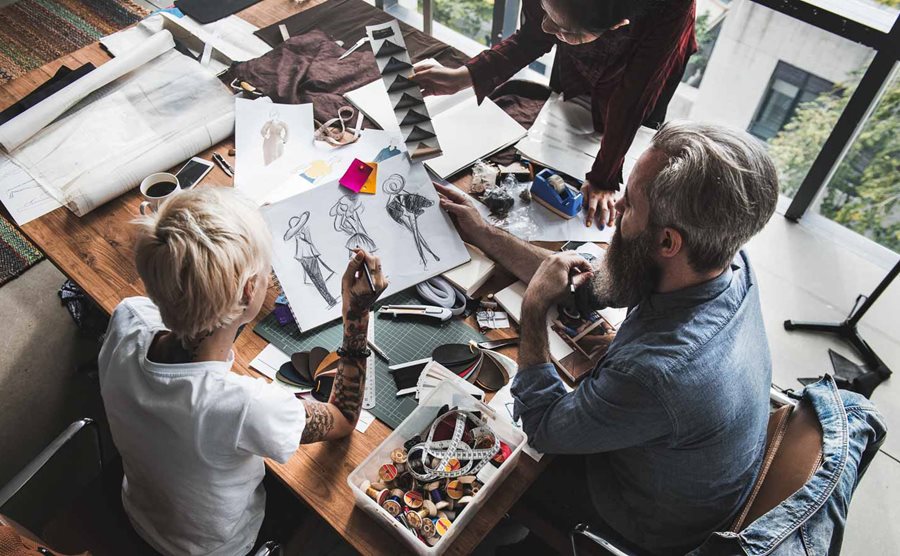 1. Hildur Yeoman is one of Iceland's leading women's fashion designers, as well as an illustrator. Each of Hildur's collections tells a story — everything from an Icelandic tale of witchcraft to a personal story about Hildur's biker grandmother. 
The designer mixes traditional Icelandic handcraft techniques and various stories to create garments that flatter and empower female forms. 
Where to find it? Find Hildur's and fellow designers' works at Hildur Yeoman boutique store at Skólavörðustígur 22b, Reykjavik.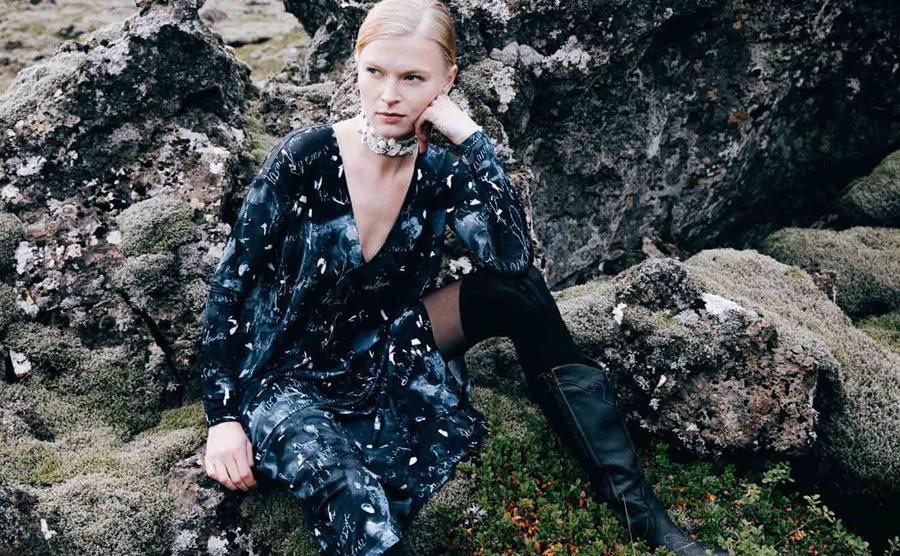 2. Helga Lilja Magnúsdóttir is the founder of the Helicopter clothing brand. Helga's designs are often inspired by Icelandic nature, which is reflected in the shapes and colors of her creations.
Helga focuses on comfort and uses simple cuts to create clothes full of character. Her most recent slow fashion project is BAHNS, created together with Stephan Stephensen.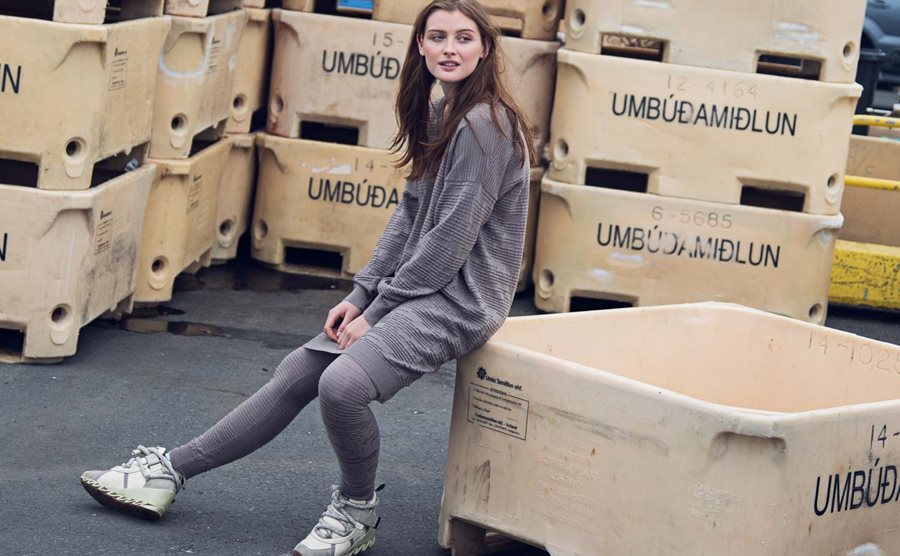 Where to find it? Shop at Gloria Laugavegur 10, Reykjavik, or online.
3. Eygló Margrét Lárusdóttir is the woman behind fashion brand Eygló. Eygló's signature is unusual fabrics and her prints are inspired by everything from Iceland's Thingvellir to the surface of Mars. Each of Eygló's collections is full of character and hides something humorous in it.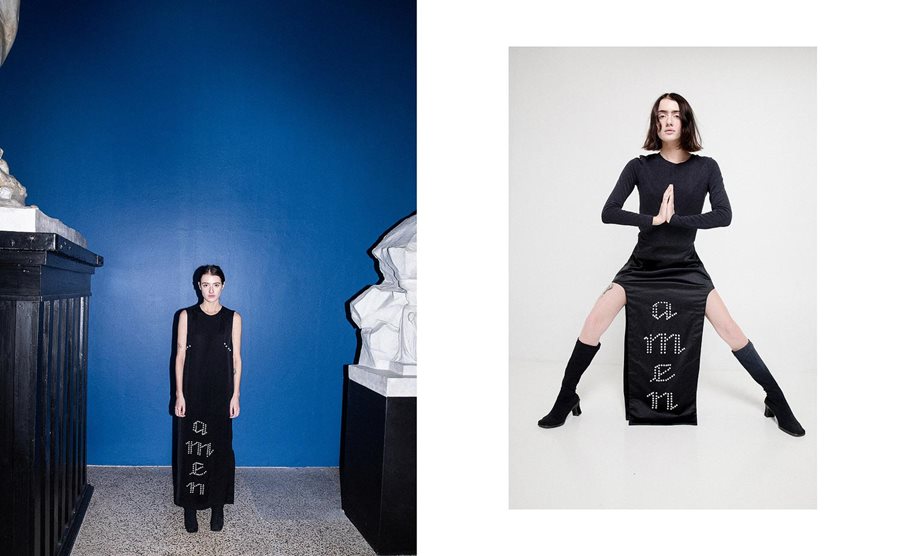 Where to find it? Find her colorful, eye-catching and trendy garments at Kvartyra 49 on Laugavegur, and online.
4. Harpa Einarsdóttir's clothing brand Myrka is bold, rebellious and sometimes even macabre. It draws inspiration from Icelandic folk tales and nature but shakes it up with elements of the modern, luxurious and elegant.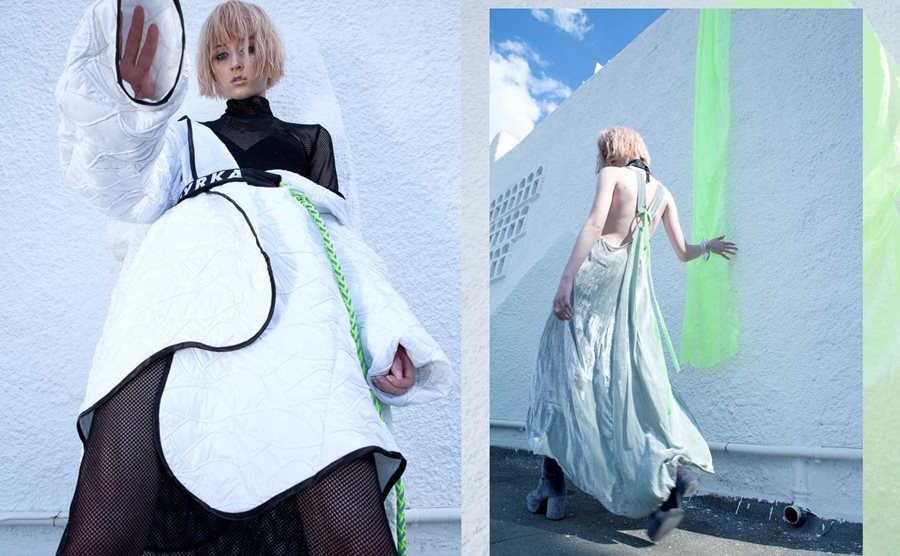 Harpa's Lava Lovers collection features hot magma colors with shades of black ash, while the Völva collection screams witchcraft and power.
Where to find it? Shop for Myrka online.
5. Hugrún Árnadóttir and Magni Þorsteinsson create distinctive and colorful Kron footwear. Anyone who's ever seen their designs will instantly recognize Krons.
According to the designers, each pair of shoes is created by as many as 40 different specialists, who each design different parts of the final product. Krons brings artisans together to create outstanding footwear that's designed in Iceland and handcrafted in Portugal and Spain.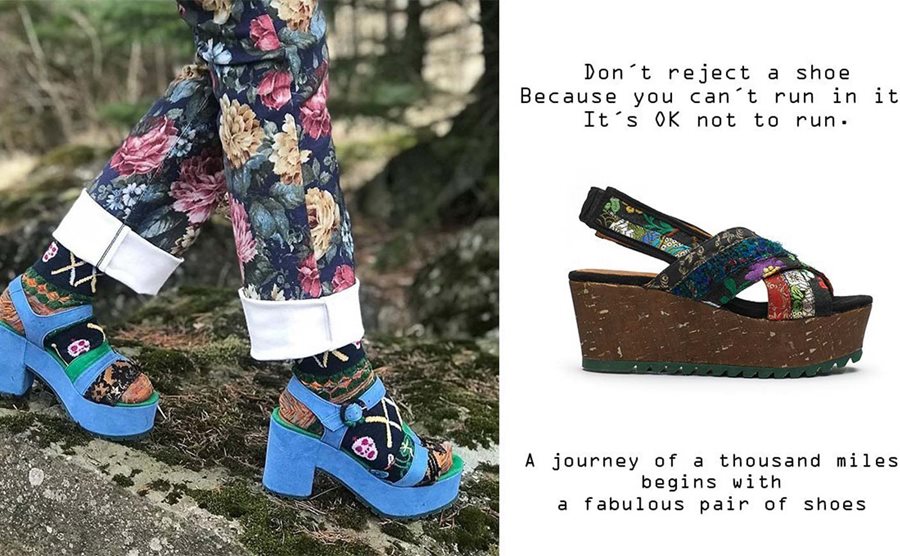 Where to find it? Try Krons on at KronKron store in Laugavegur, Reykjavik, or shop online.
6. Inklaw was born in the small town of Hafnarfjörður, where the limited selection of menswear encouraged two young men to take matters into their own hands.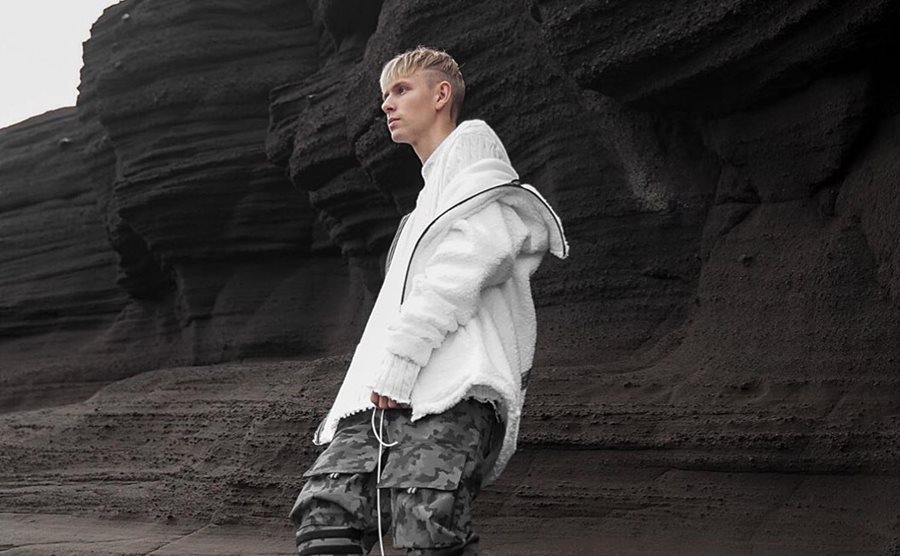 Run by its founders Guðjón Geirsson and Róbert Elmarsson as well as Anton Sigfússon and Cristopher Cannon, Inklaw is a famous streetwear brand. It sells handmade minimalist clothes, often inspired by hip-hop culture. Each garment has real paint incorporated in its design.
Where to get it? Shop for Inklaw online.
Top 4 Icelandic Designer Jewelry Designers
1. Icelandic fashion designer Kolbrun Yr Gunnarsdottir creates subtle jewelry with an edge and a secret message. She designs Vakir Jewelry in the heart of Reykjavik and seeks to keep the brand as sustainable as possible.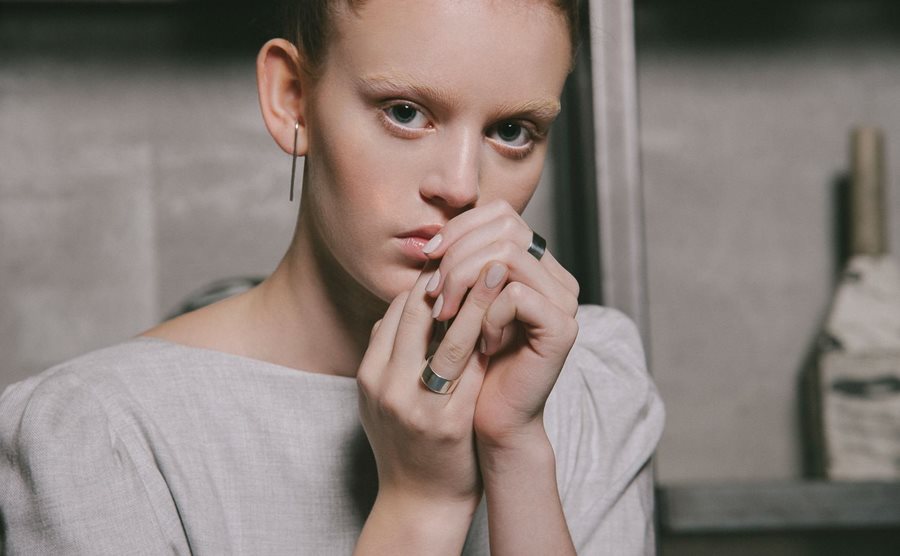 2. Aurum by Guðbjörg is one of Iceland's leading jewelry brands. It only sources recycled and re-refined precious metals for its jewelry. Drawing inspiration from Icelandic nature, Aurum's products are handmade in Reykjavik but sold at retail shops worldwide.
3. Orr by Kjartan Örn Kjartansson and Guðbjörg Bárðardóttir features delicate, nature-inspired jewelry. Silver, pearls and tiny details dominate Orr's collections.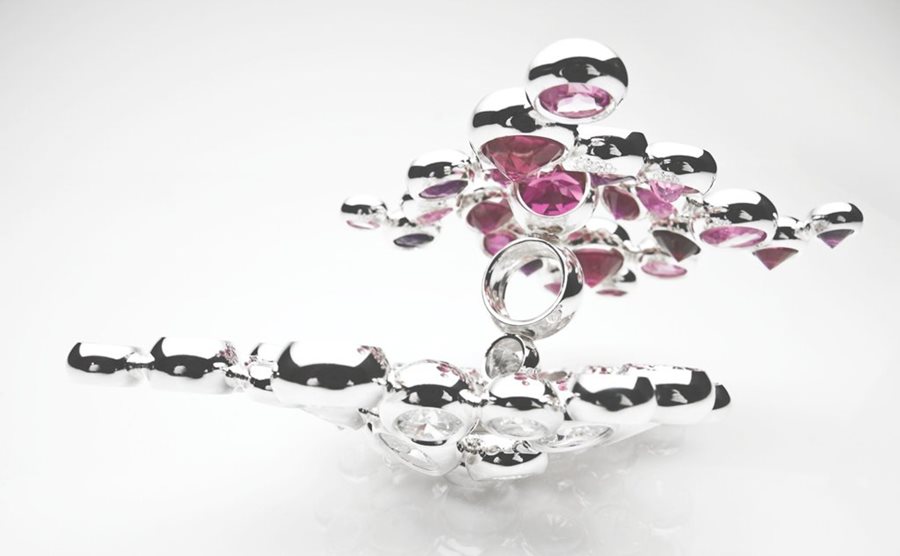 4. Telma Magnúsdóttir finds inspiration for her Varpið brand in Icelandic birds. She hand-paints egg patterns of various bird breeds onto her pieces, making each of them slightly different.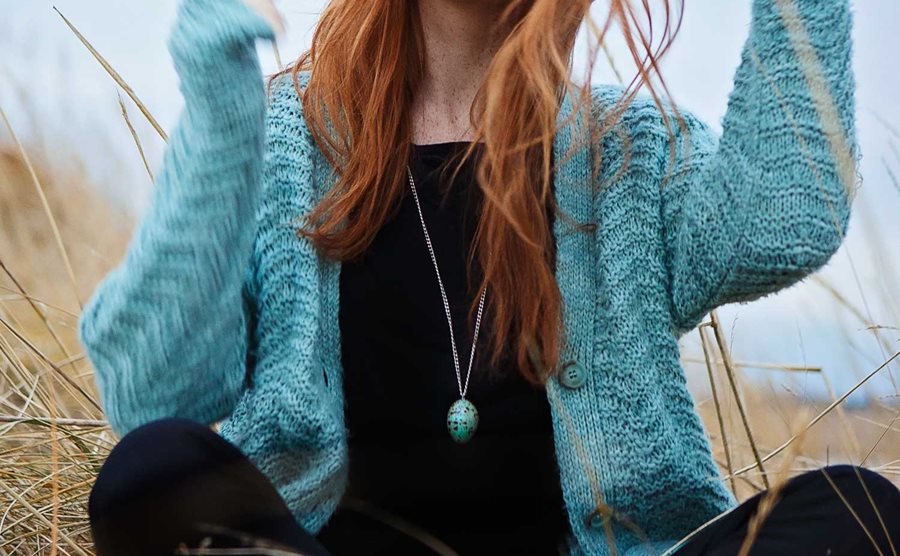 5 Perfect Presents by Iceland's Local Designers
1. Signý Þórhallsdóttir produces silk scarves and accessories that feature Icelandic flora. Unique, colorful, and totally Icelandic.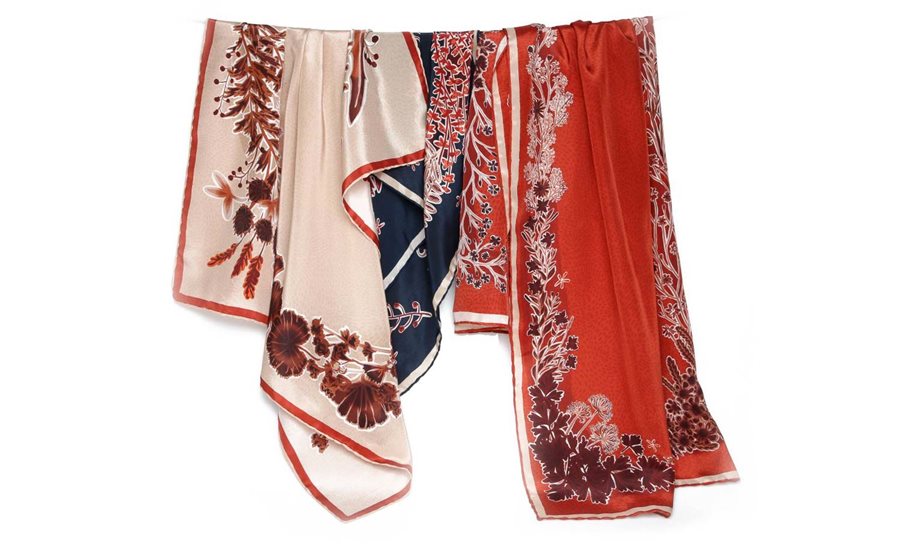 2. Theodóra Alfreðsdóttir is an Icelandic product designer currently based in London. She handcrafts everything from granite bookends to jesmonite candle holders and mold tables.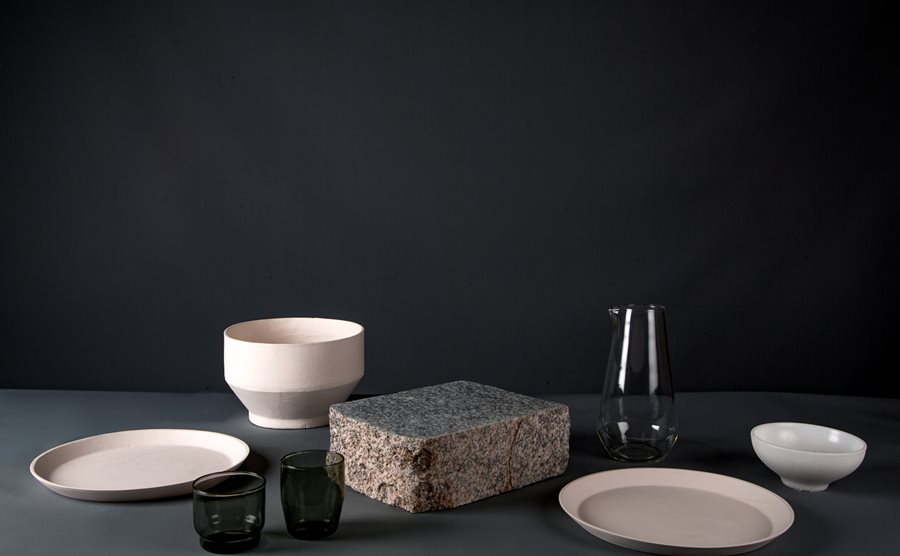 3. Ragna Ragnarsdottir is the winner of Formex Nova's Nordic Designer of the Year 2018 award. She creates unique bowls, candle holders and vases by pouring colored layers that create a graphical landscape.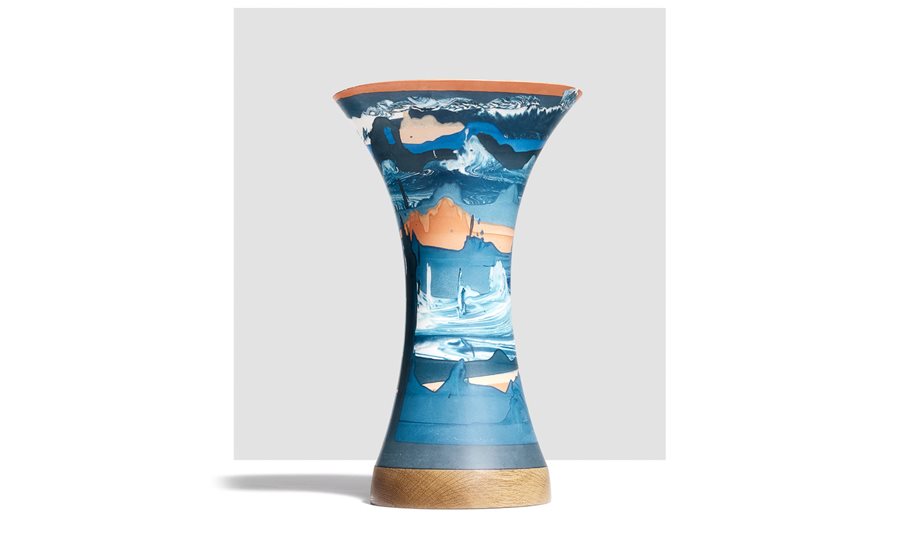 4. Linda Jóhannsdóttir loves drawing and is a fan of birds (especially their beaks!) and colors. She combines all of these elements to create Pastelpaper art prints that, according to their author, aim to "please and provoke curiosity."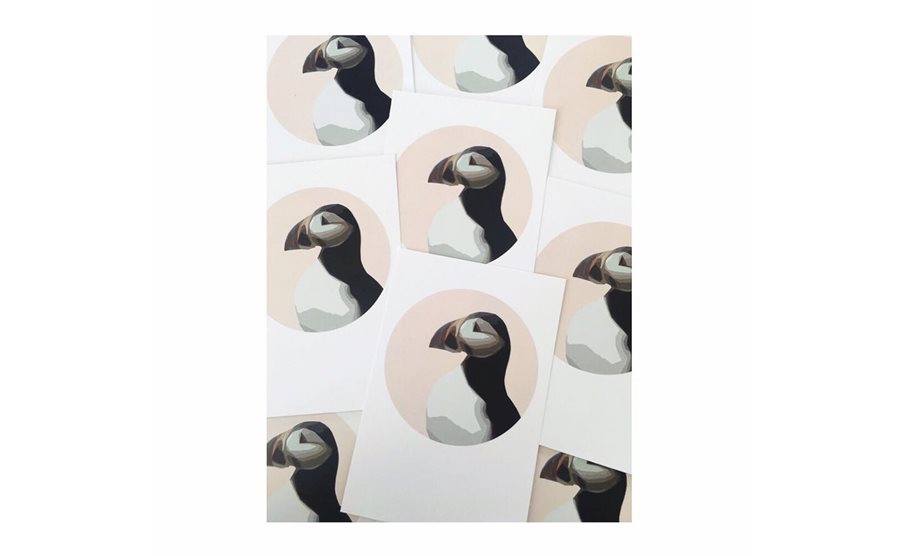 5. North Limited by Thorunn Hannesdottir and Sigridur Palsdottir designs homeware that's both functional and sustainable. Browse their Iceland-shaped coasters, tea towels with Medieval Viking banquet feasting cutlery prints, or mirror-holding sculptures made of Icelandic basalt.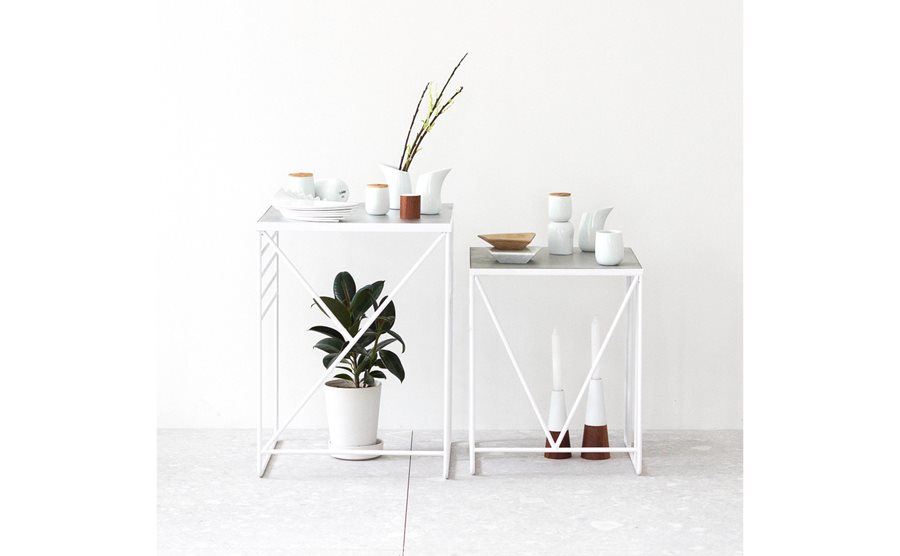 Icelandic fashion, just like Icelandic weather, is often unpredictable. But also like Icelandic nature, it's easy to fall in love with!
What Icelandic designs are your favorite?