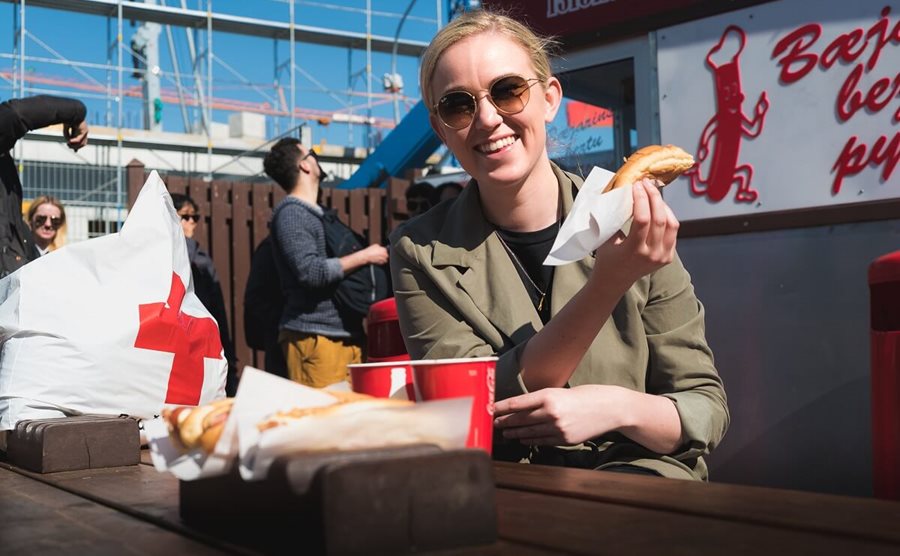 Dig Into Meal Steals in Reykjavík
Going out for food and drinks in Reyjavik can be pricey. But you don't have to be made of money to enjoy good grub in Iceland's capital city. Discover these cheap bastions hidden in Reykjavik's streets.
Bæjarins Beztu Pylsur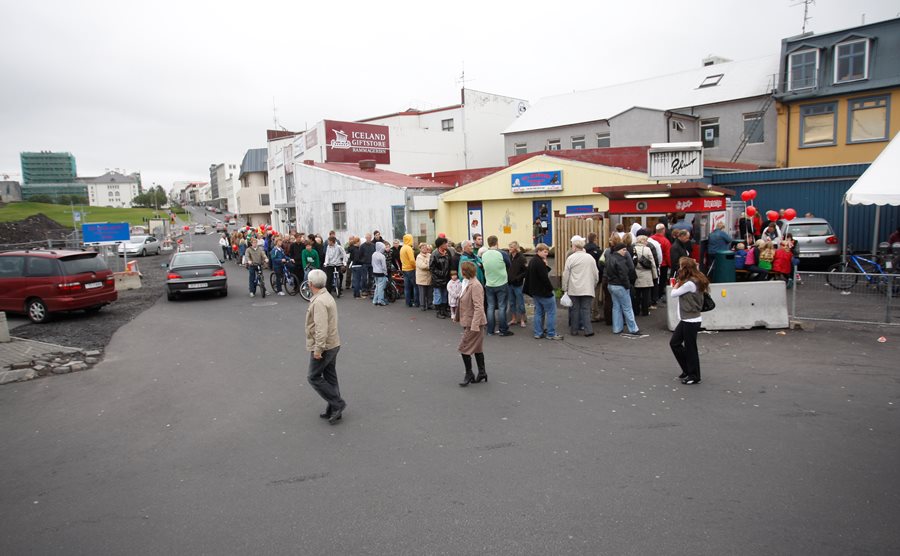 This tiny, unassuming stand serves nothing but classic Icelandic hotdogs and fries. Order "The Works" like a true local and pound down a hotdog topped with ketchup, sweet mustard, fried and raw onions and a tangy remolaði (a mayo-based sweet relish). Pick up two dogs and a Coke for just over 1,000 ISK. 
bbp.is/information-in-english
Tryggvagata 1, 101 Reykjavik 
Hours of operation on site
Icelandic Street Food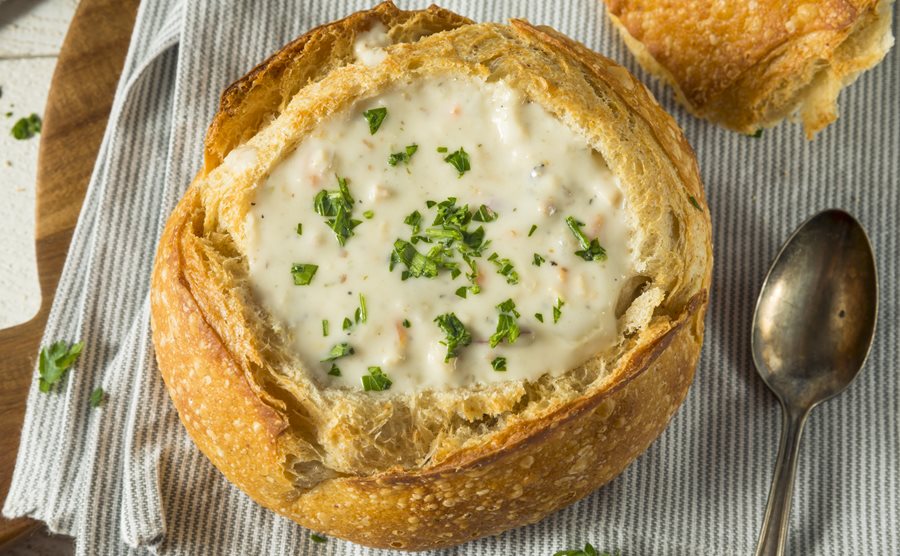 Icelandic Street food is as close as you can get to homemade at a Reykjavik restaurant. Stop in for a fresh-baked bread bowl filled with the local soup of the day for 1,390 ISK. Traditional homemade Icelandic food may be the best way to get snug before heading out into the cold.
Icelandicstreetfood.com
Lækjargata 8, 101 Reykjavik
Every day 9 a.m. to 11 p.m.
Noodle Station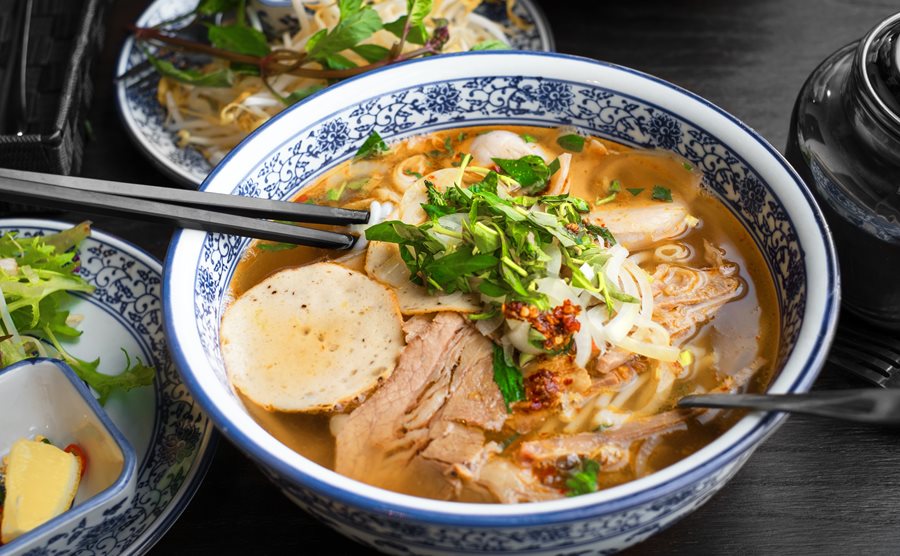 What could be better on a gray Icelandic day than a huge bowl of noodles and steaming broth? Noodle Station Thai restaurant uses an ancient family recipe to cook up big bowls of noodles. The family-owned Station sells soup bowls starting from 960 ISK.
noodlestation.is/en
Several locations
M-F 11 a.m. to 10 p.m.
Weekends 12 p.m. to 10 p.m.
Hlöllabátar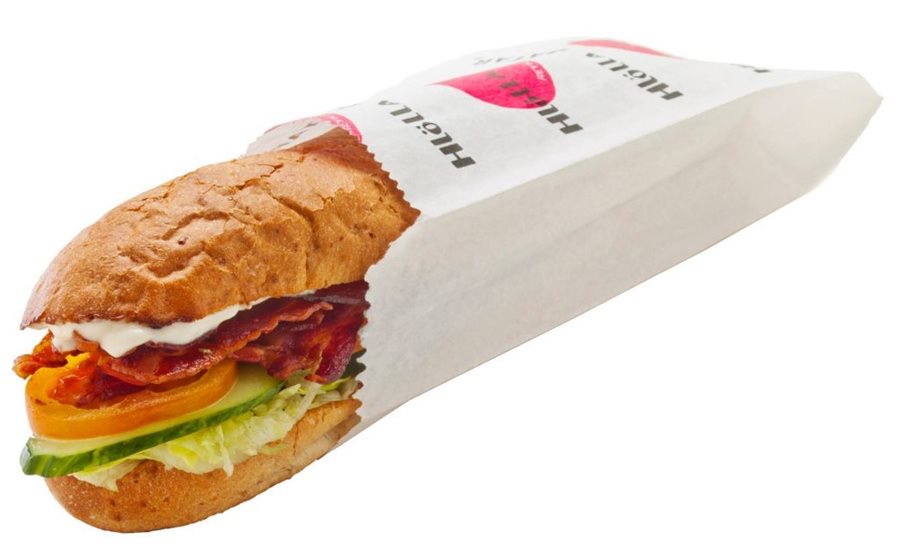 Hlöllabátar's feel-good subs help to soak up the night's fun on your walk home from the bars. The bustling shop is located in the very center of downtown. The sub sandwiches are big, messy and come with many different toppings. Satisfy your late-night craving with a sandwich costing 950 to 1,150 ISK. 
facebook.com/hlollabatar
Several locations
M-F 8:30 a.m. - 10:30 p.m.
Weekends 10:00 am - 1:30 p.m.
Nonnabiti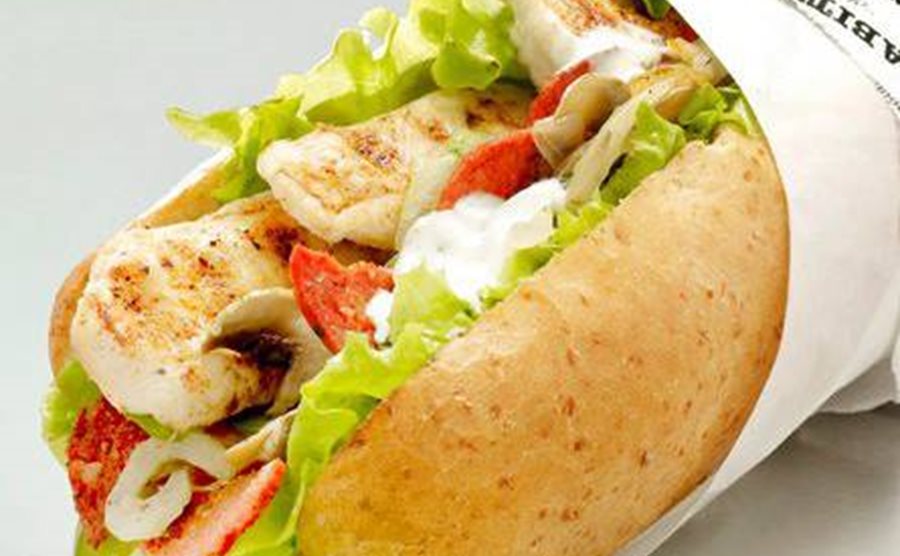 Nonnabiti is another sandwich joint, though its subs are of a different and somewhat higher standard. A little more refined but just as satisfying, Nonnabiti offers an alternative to Hlöllabátar. The subs are slightly more expensive at 1,599 ISK to 2,299 ISK. You can also choose from more simple offerings that are lighter on the wallet.
nonnabiti.is
Hafnarstræti 9, Bæjarlind 14-16
Every day 11 a.m. - 11 p.m.
Mandi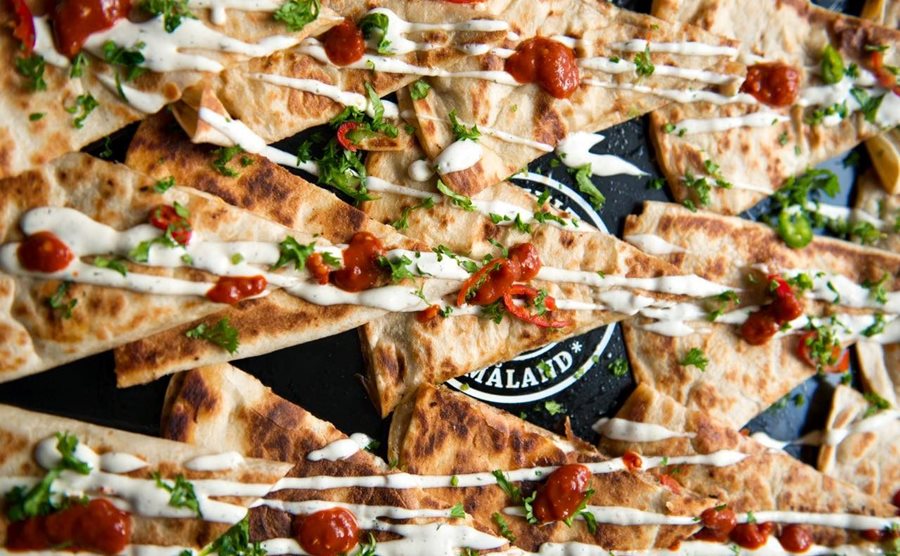 A taste of the Middle East in the middle of Reykjavik, Mandi is exactly what you'd expect from an authentic falafel shop. The food is fresh, flavorful and tasty — and served up fast. Appetizers start at 650 ISK. Snag kebab, falafel pitas or Arias Maria (Lebanese stuffed pitas with fries) for 1,100 ISK and up.
mandi.is
Veltusund 3b, 101 Reykjavik
M-Th 10 a.m. - 2 a.m.
Fri-Sat 10 a.m - 6 a.m.
Su 11 a.m. - 2 a.m.
Café Babalú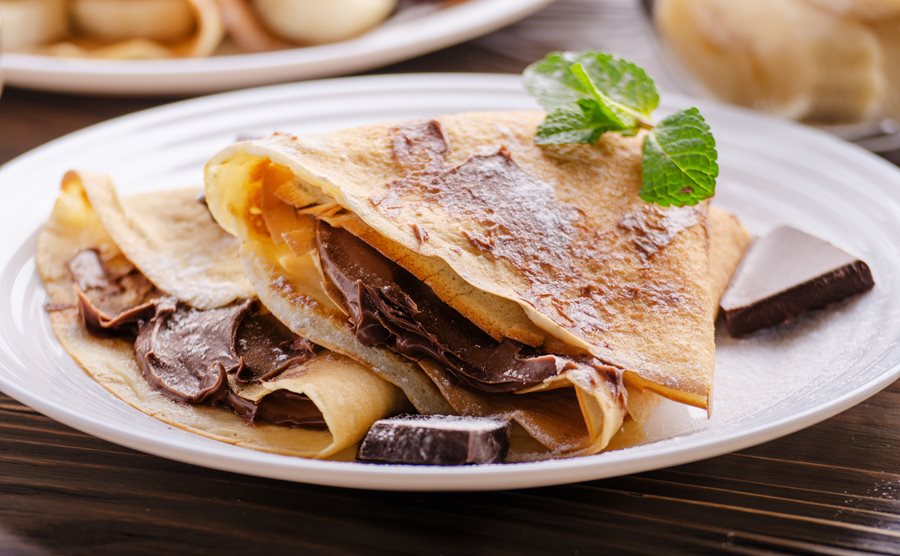 You can't miss this cozy yellow cafe as you walk through the streets of the capital. Café Babalú is a cheap breakfast and lunch joint. With a busy interior and outdoor terrace seating, Babalú's is an eclectic place to slow down with a coffee. Treat yourself to a crepe filled with chocolate, bananas, berries or sugar and lemon for 1,090 ISK.
babalu.is
Skólavörðustígur 22, 101 Reykjavik
Every day 8 a.m. - 11 p.m.
The Deli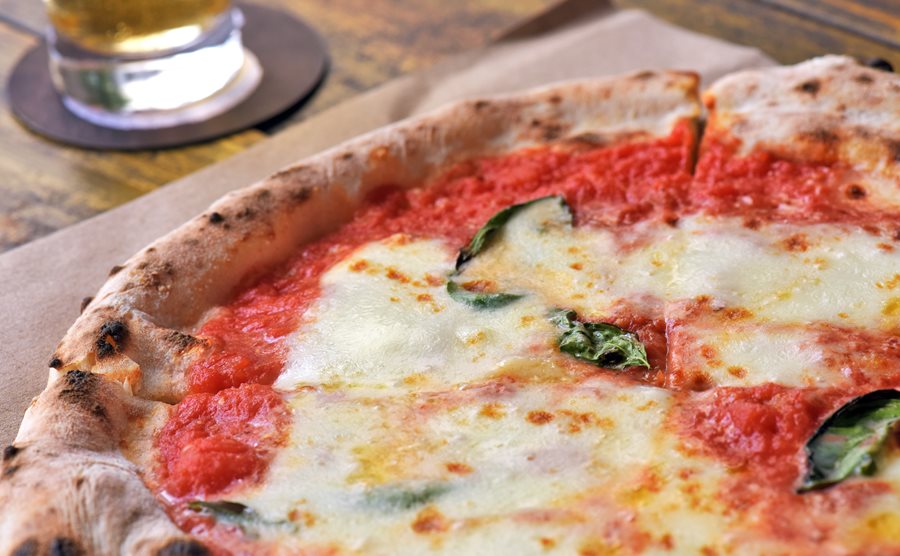 Every town needs a great, affordable pizzeria. Reykjavik's old stand-by is The Deli. Dig into pizza, pasta and grinders made with fresh baguettes at this classic Italian eatery. Grab a slice of pizza for only 550 ISK or a loaded panini for 1,190 ISK. You can't go wrong with this local favorite. 
deli.is
Bankastræti 14, 101 Reykjavik
M-Th 11 a.m. - 9 p.m.
F 11 a.m. - 5 a.m.
Sat 12 p.m. - 5 a.m.
Sun Closed
Reykjavík Chips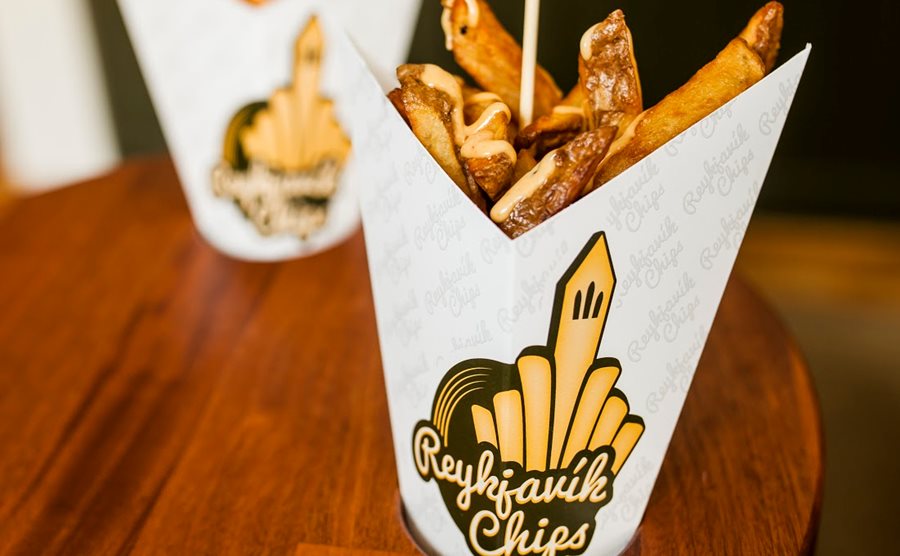 Reykjavik Chips delivers nothing but hot, delicious french fries. Their fries are considered the best in Reykjavik by a mile. Stop at the trendy hole in the wall downtown and to grab some fries and a signature sauce. Reykjavik Chips' fries can be smothered in any of their 11 homemade sauces and start at a mere 750 ISK.
rvkchips.is
Vitastígur 10, 101
M-Th 11:30 a.m. - 10 p.m.
Fri-Sun 11: 30 a.m. - 11 p.m.
Vöffluvagninn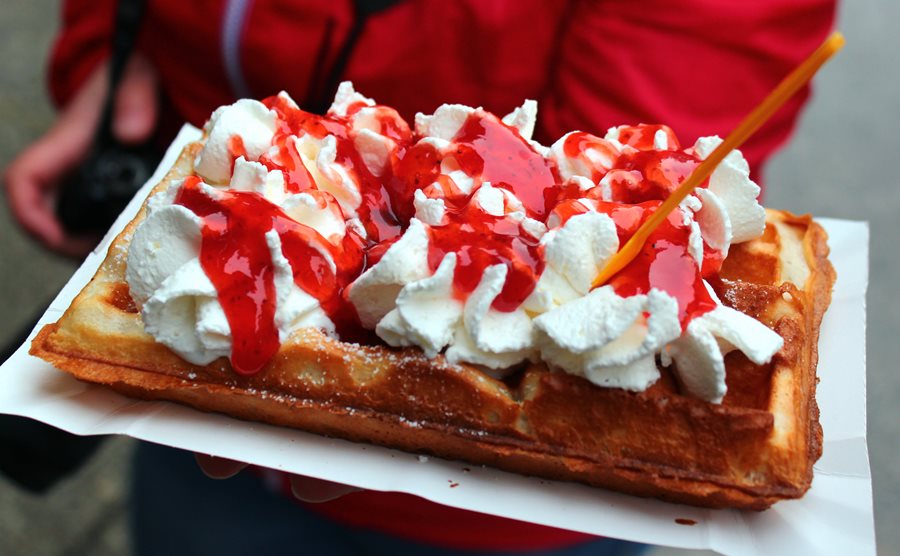 Follow the delicious smell to Vöffluvagninn, a Belgian waffle truck serving up all varieties of sugary treats. All the waffles go for 590 to 890 ISK. Cover your waffle in Nutella, chocolate or whipped cream and jam (the local way). Look for this yellow trailer parked in the city center.
facebook.com/Voffluvagninn
Frakkastígur 27, 101
Sun-Th 11 a.m. - 7 p.m.
Fri 11 a.m. - 7 p.m., 11 p.m. - 6 a.m.
Sat 11 a.m. - 7 p.m., 11 p.m. - 4 a.m.
Fish and Chips Vagninn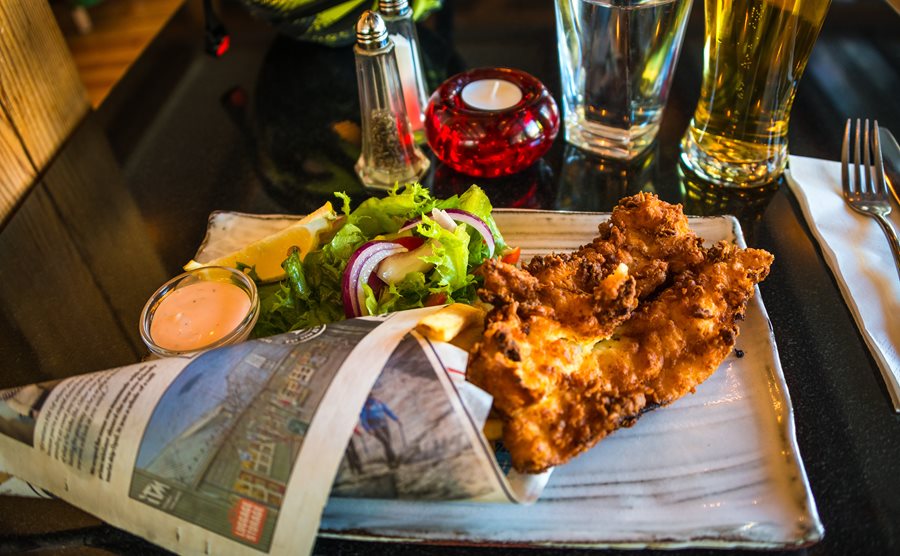 Right on the edge of the Old Harbor, Fish and Chips Vagninn fries up fresh — you guessed it — fish and chips. The freshly-caught Icelandic cod is prepared in the British tradition. Sit on the picnic benches and watch the ships roll into the harbor while snacking on hot fish for 1,790 ISK.
fishandchipsvagninn.is
Hlésgata, 101
Every day 11 a.m. - 9 p.m. (closed in winter)
Brauð & Co.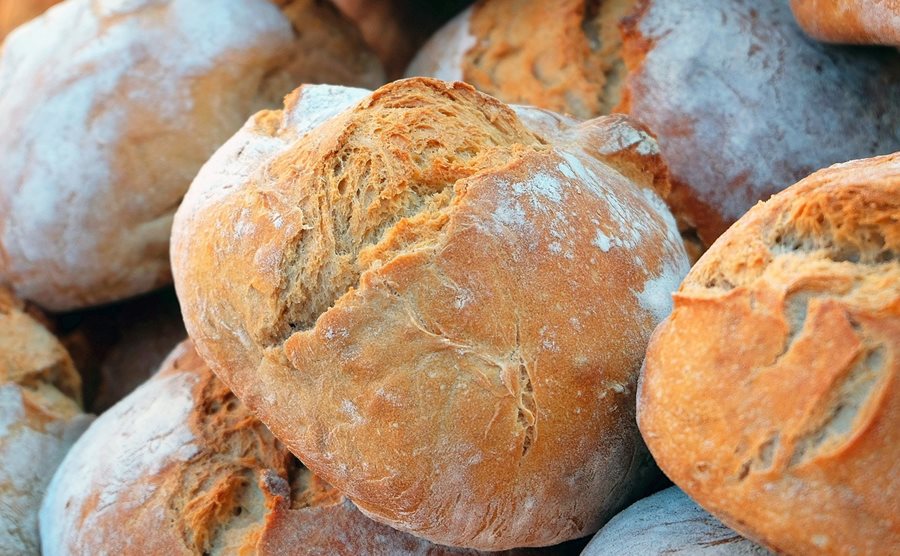 Find Viking bread and pastries galore at this local bakery chain. Brauð & Co. baked goods are prepared with quality in mind and the best ingredients available. The sourdough bread and classic cinnamon rolls are local favorites. Most of the menu items cost less than 1,000 ISK.
braudogco.is
Several locations
Hours of operation on site