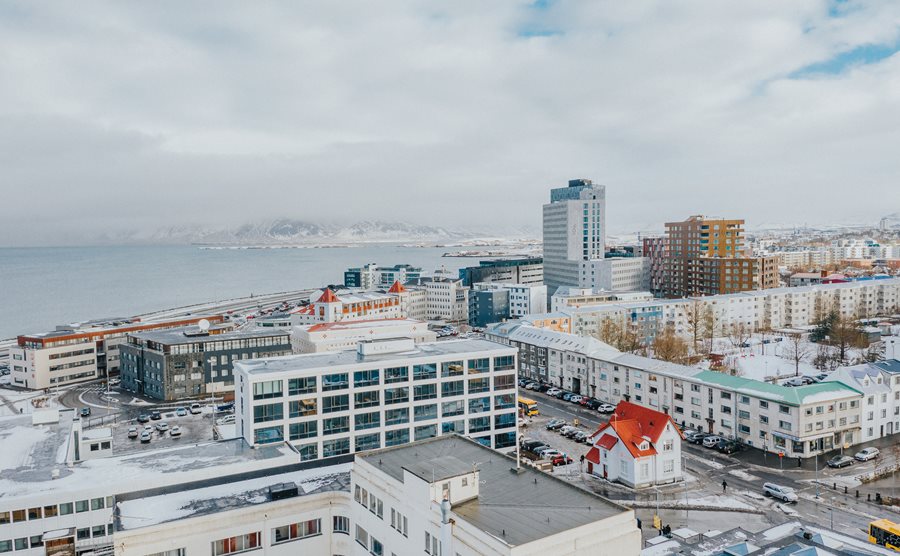 We've Found The Best Things to Do in Reykjavik at Absolutely No Cost
Although Reykjavik is more affordable than Zurich or Copenhagen, it's still an expensive city. According to The Economist, Reykjavik was the 15th most expensive city in the world as of March 2019.
But that doesn't mean a trip to Reykjavik has to burn a hole in your pocket. Iceland's capital is full of free attractions for every visitor to enjoy. If you're innovative, you can find entertaining and incredibly original ways to explore the city. After all, who doesn't love free stuff?
Whether you want to save money or are looking for added value, here are the 53 best free attractions in Reykjavik to liven up your stay!
Free Reykjavik Tours
1. Take a Free Walking Tour of Reykjavik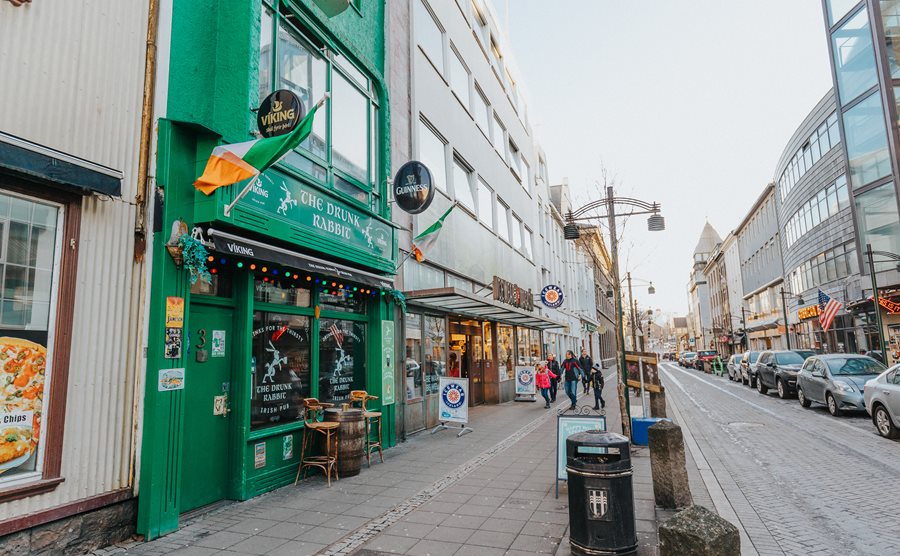 Culture vultures will find Reykjavik's free walking tour an irresistible offer. English-speaking guides will introduce you to the city's history and culture. Dating back to Viking times, Reykjavik's history is fascinating. The tour lasts about 2 hours and departs multiples times a day year-round. For more details, visit The City Walk Reykjavik website.
2. Opt for an Old Harbor Brewery Tour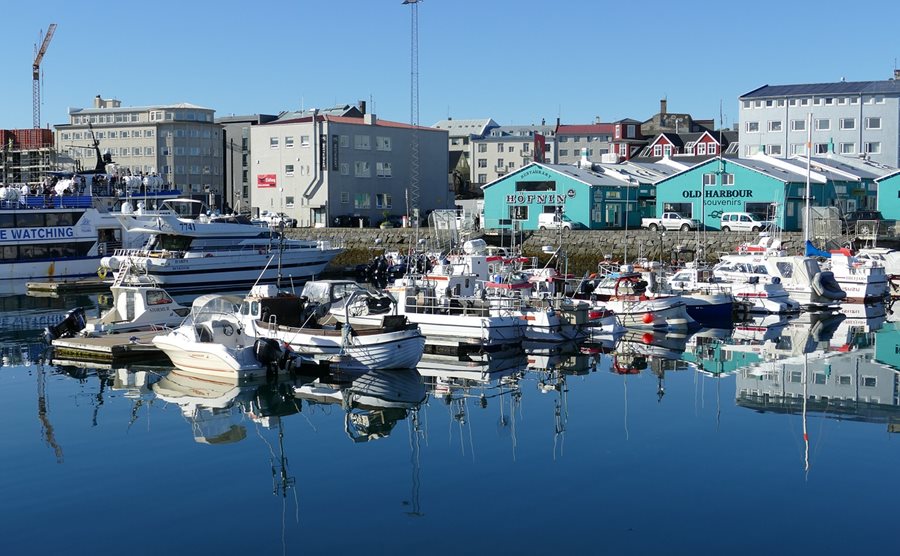 Run by local comedians, this fun (and free) tour is a perfect introduction to the Old Harbour Area and Icelandic beer culture. After the walk, enjoy a great selection of craft beer (at an additional cost) at the famous Ægir BrewPub. The tour is run by Free Walking Tours Reykjavik.
3. Take a Tour at Reykjavík Botanical Garden
The Reykjavik Botanical Garden inside Laugardalur Park is a fantastic place to learn about subarctic plants. The area is home to about 3,000 plant species, as well as an idyllic pond and many walking paths. The garden is free to visit. Free 30-minute guided tours in English are run every Friday in June, July and August.
Recreational Areas and Nature
4. Feed the Birds at Lake Tjörnin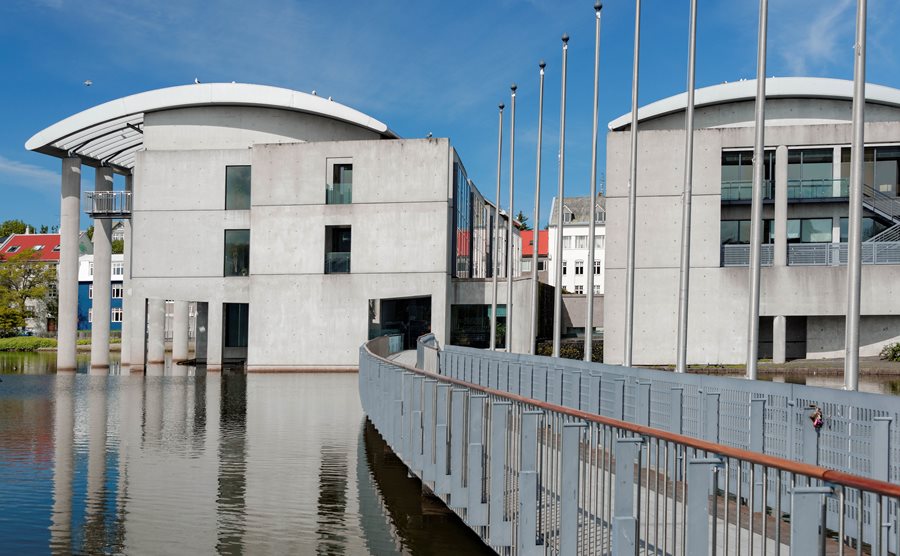 Located in the center of the city, Tjörnin is home to over 40 bird species. Come to the lake to feed the ducks and enjoy postcard-perfect views of the city. The tranquil lake is locally called "The Pond" because of its shallow depth. In winter, Tjörnin freezes and turns into an outdoor ice skating rink.
5. Unwind at Hljómskálagarður Park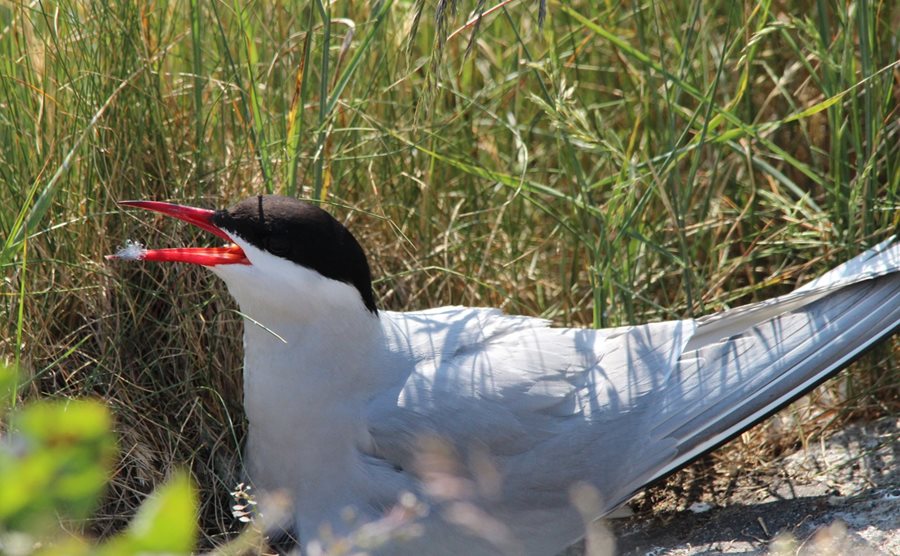 Hljómskálagarður Park sits next to Lake Tjörnin and is a perfect spot for a picnic or leisurely walk. Rest your feet on one of the benches or wander through the park, which is dotted with sculptures. The area is home to many birds, such as duck, geese and Arctic tern. Kids love the big playground. In winter, Hljómskálagarður might be dark enough to see the Northern Lights.
6. Soak Your Cares Away at Nauthólsvík Beach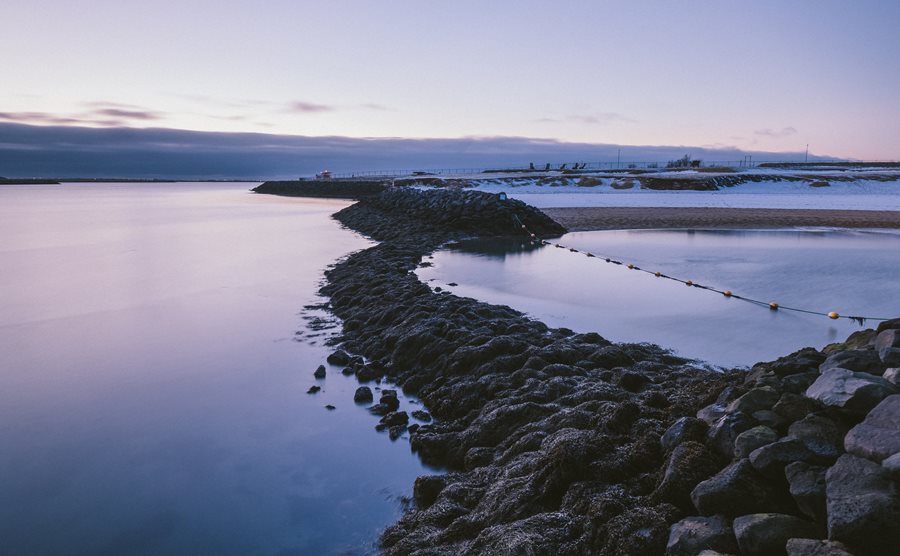 One of the best free things to do in Reykjavik in summer — laze on Nauthólsvík, a man-made yellow-sand beach. Located south of the city center, Nauthólsvík also has an open-air hot pool (the water temperature is about 64ºF). In summer, the geothermally-heated bathing area is absolutely free of charge. You'll also find changing rooms, a snack bar and hot tubs.
7. Meet Locals in Laugardalur Park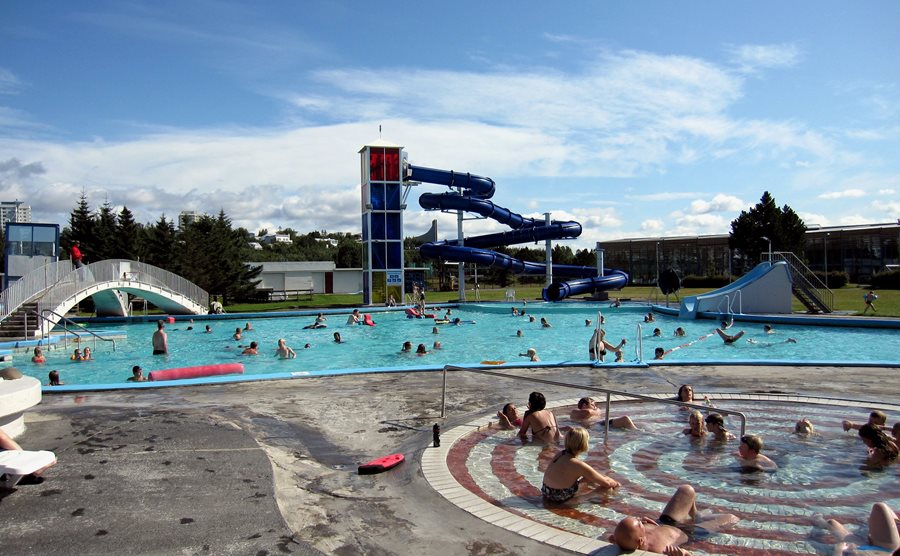 Situated two miles east of the city center, Laugardalur is the main center for recreation and sports in Reykjavik. Explore the vast, spectacular green space and hang out with locals. You can also find the largest swimming pool in Iceland, although entrance to the pool has a fee.
8. Discover the Sublime Elliðaárdalur Valley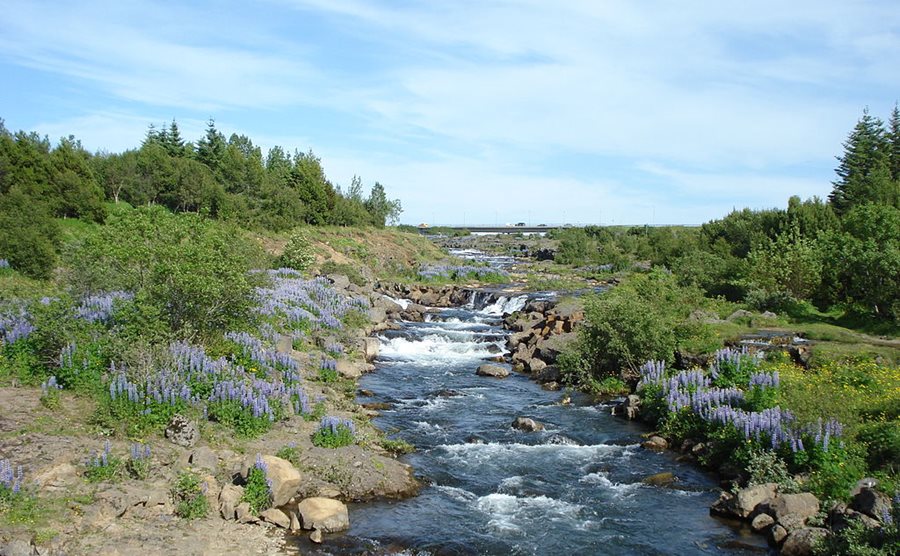 Located off most visitors' radar, Elliðaárdalur is a peaceful recreational area with many little paths to explore. Discover the beautiful river, waterfalls and a pine forest. The area is home to wild rabbits, so you'll feel like Alice in Wonderland as you wander the whimsical area. Find Elliðaárdalur just a 15-minute drive from central Reykjavik.
9. Visit Klambratún Park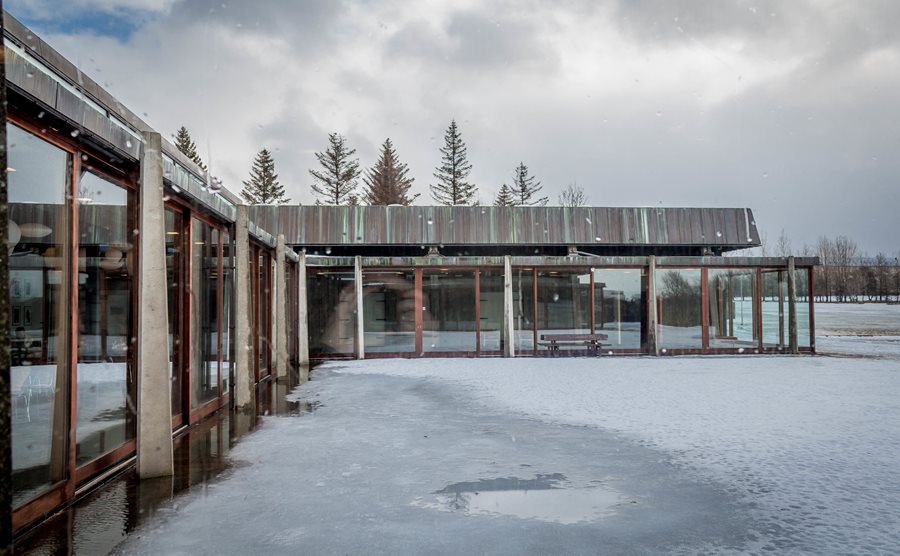 Close to downtown Reykjavik, Klambratún Park is another recreational area. Kjarvalsstaðir Art Museum is situated in the middle of the park. The museum is named after Jóhannes Kjarval (1885-1972), the most famous painter in Iceland.  A new square was recently set up in the park.
10. Feel Like You're on Mars at Heidmork Nature Reserve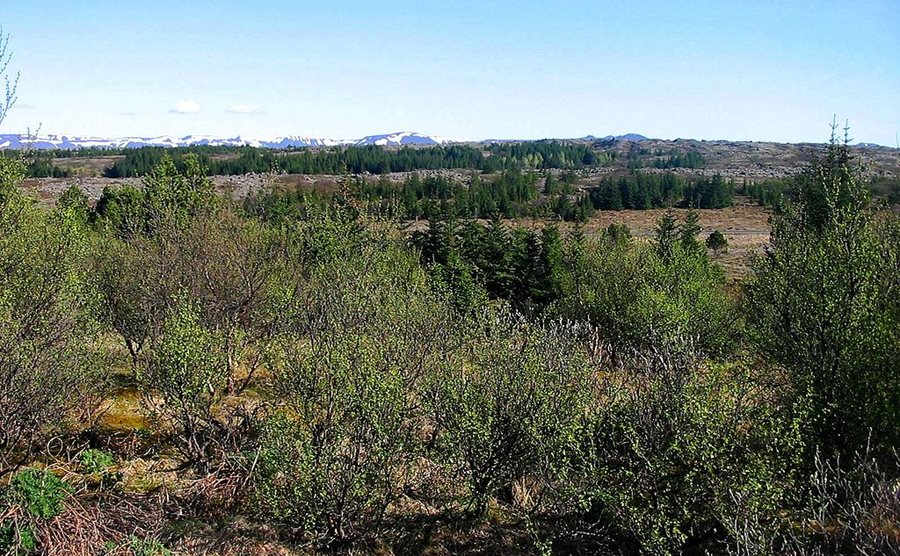 If you've ever dreamed of traveling to space, then Heiðmörk is the place for you. Situated on the southeast outskirts of Reykjavik, Heiðmörk is best known for its 5200-year-old red pseudocraters. Explore the scarlet landscape that mimics the geology of Mars. Heiðmörk is also home to one of Iceland's very rare forests (trees don't easily grow in Iceland due to harsh soil). Wander along the many pathways. If you're lucky, you might even spot an elusive Arctic fox.
Window Shopping
11. Go Window Shopping Down Laugavegur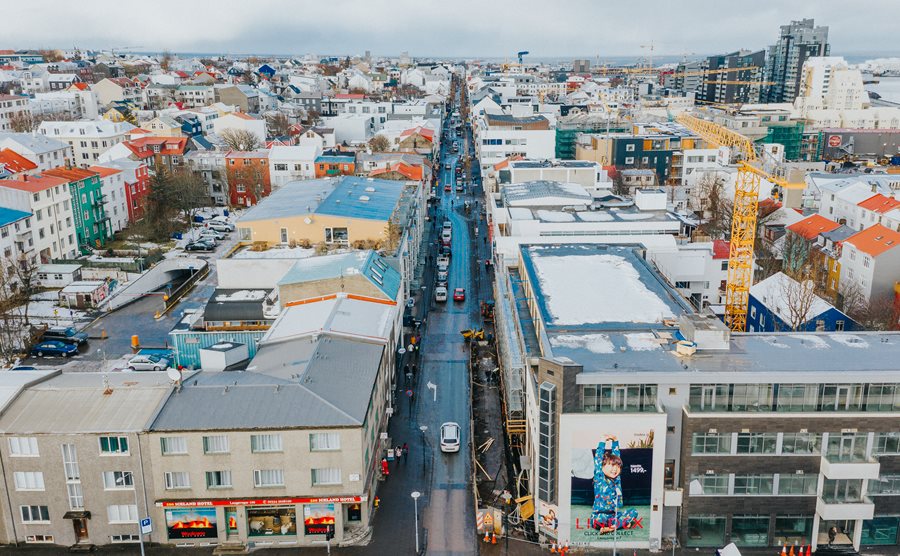 Laugavegur is the main downtown shopping street in Reykjavik. It's lined with the city's most interesting shops, cafes, bars and bookstores. Wander up the mile-long street and get a taste of Reykjavik's vibrant city life. In the evening, Laugavegur becomes a hub for nightlife and doesn't sleep until 2:00 a.m.
12. Stroll Artsy Skólavörðustígur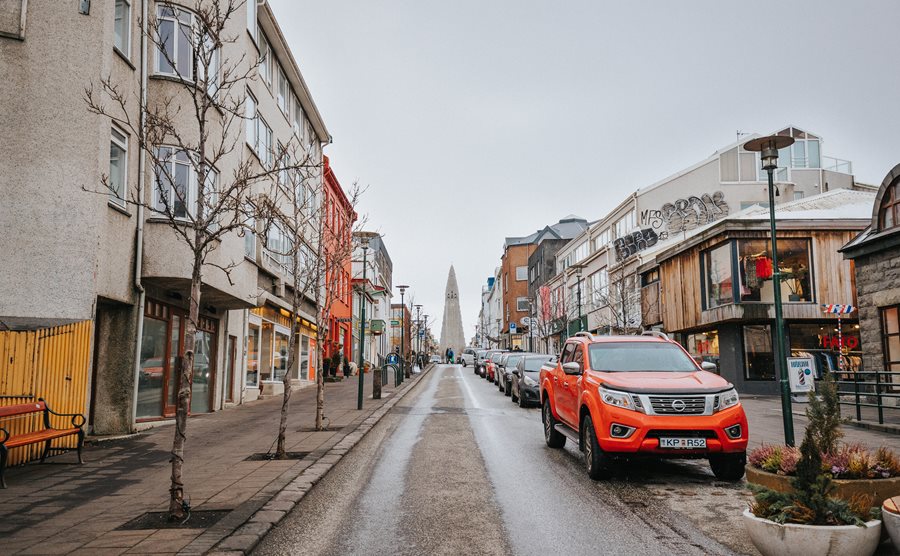 Also called the art and culture street, Skólavörðustígur leads to the mighty Hallgrímskirkja Church. Skólavörðustígur blossoms with craft and music shops, as well as funky cafes. From woolen sweaters to fish-skin purses and jewelry inspired by Icelandic nature, experience Reykjavik's burgeoning art scene firsthand.
13. Browse Stores at Kringlan Mall
Get a look at Icelandic commercial life at Kringlan, the largest shopping mall in Reykjavik. There are over 180 shops, a bank and lots of quirky spots. Do keep in mind that everything in Iceland probably costs more than it does at home. But you can grab a Tax-Free form to get a refund on your taxes, which makes a big difference in price! Kringlan also has a supervised play area for kids aged 3-9.
14. Explore Kolaportið Flea Market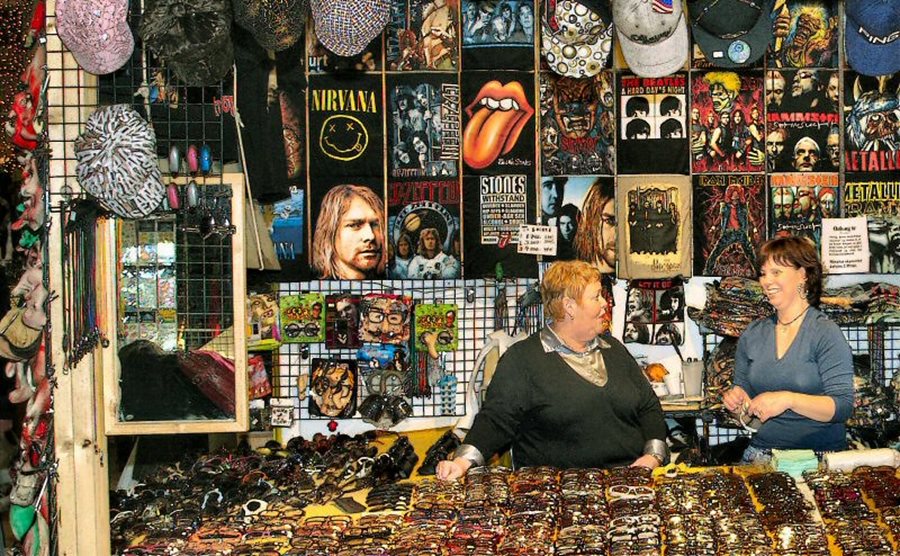 Located in the Old Harbor Area, Kolaportið Flea Market is Reykjavik's only flea market. The market is stuffed with secondhand Icelandic traditional sweaters, antiques, used books and CDs. It's a great place to buy traditional Icelandic delicacies, such as fermented shark. Keep an eye out for free food samples! The market is open every weekend.
15. Visit the Hand-knitting Association of Iceland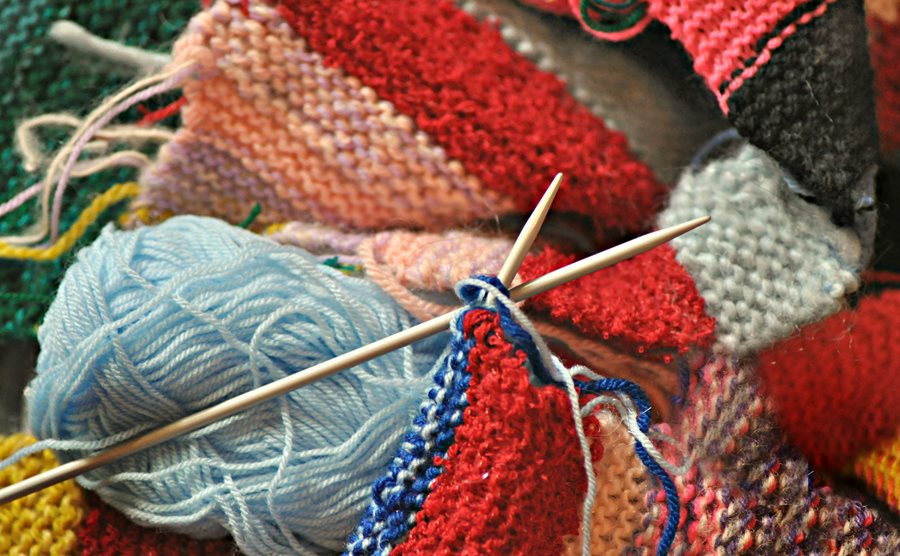 In Iceland, sheep outnumber people and knitting has been a popular pastime for centuries. If you want to explore Icelandic textiles, visit the Hand-knitting Association of Iceland. Located at Skólavörðustígur 19, this collective of Icelanders have been knitting and selling woolen goods since 1977. Although it's technically a store, the association offers a glimpse into traditional Icelandic designs for free.
Historical Sites
16. Channel Your Inner Historian at Hafnarfjordur Museum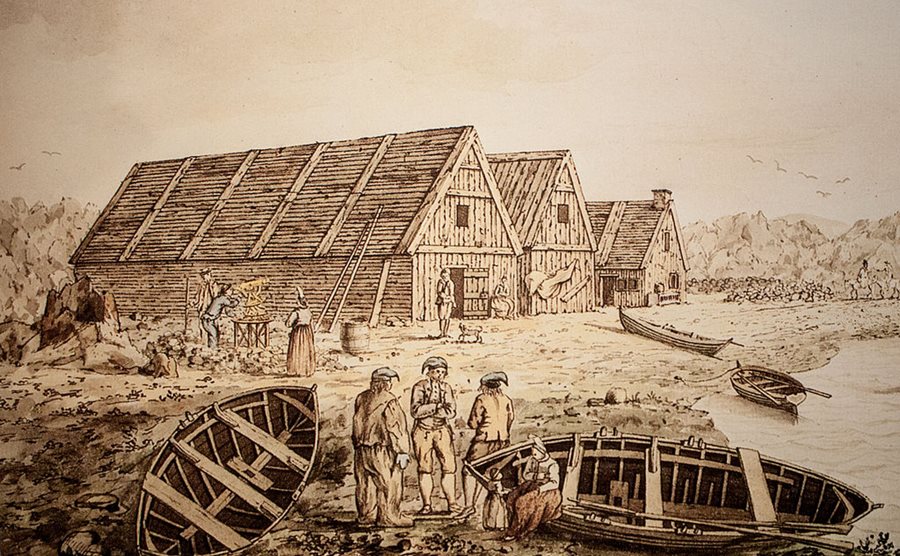 Located in the greater Reykjavik area, Hafnarfjordur showcases cultural artifacts and photographs that are significant to the city and its surrounding region. Discover historic texts, films and illustrations. On the top floor, find the museum's toy exhibition. Whenever you go, the permanent collections are always free.
17. Visit Hofdi House, Where the Cold War Ended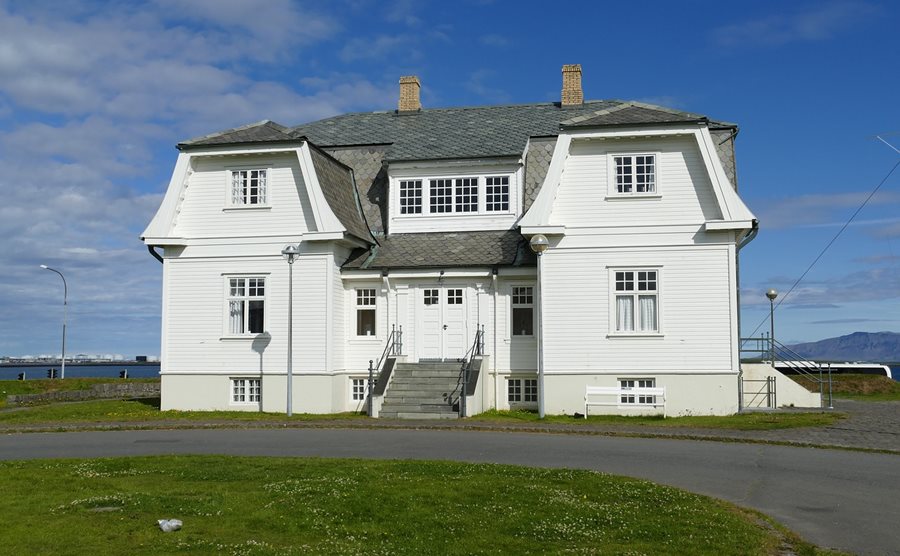 Hofdi House — a short walk from central Reykjavik — was the meeting point of Ronald Reagan and Mikhail Gorbachev when they made the first steps towards ending the Cold War. The white minimalist house is not open to the public, but you can explore it from outside. The house has long been rumored to be haunted.
18. Find a Piece of the Berlin Wall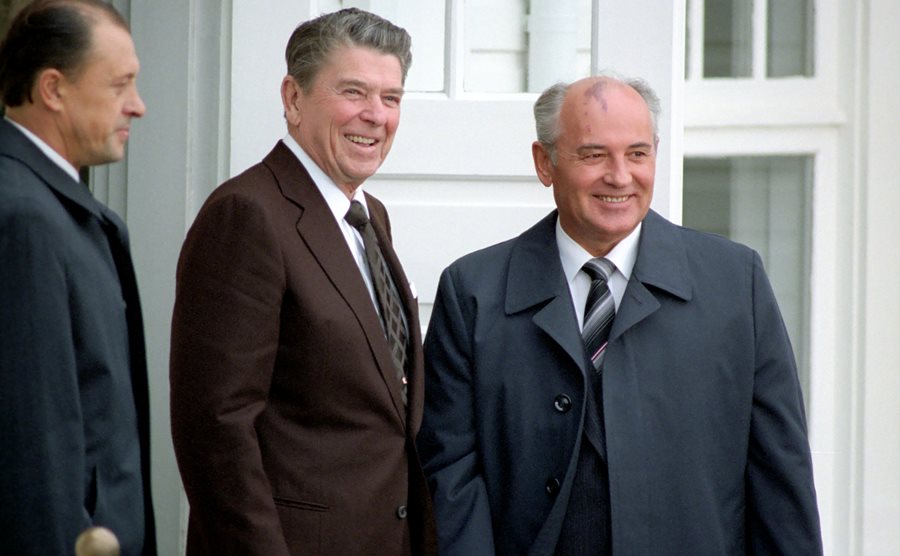 In 2015, a four-ton piece of the Berlin Wall was placed in front of Hofdi House to mark the historic meeting between Ronald Reagan and Mikhail Gorbachev to end the Cold War. The piece of the wall was a gift from Germany to Iceland to commemorate the 25th anniversary of German reunification.
19. Discover World War II Remnants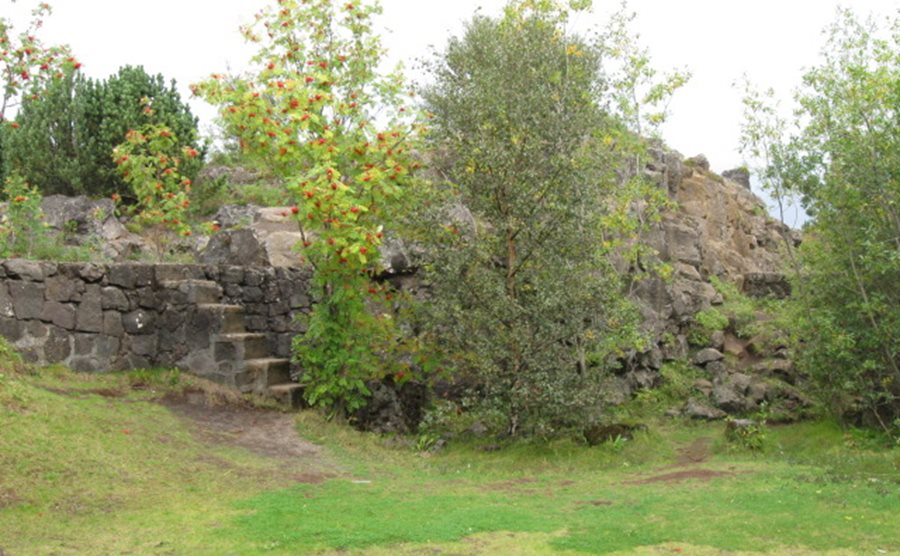 During World War II, British troops invaded Iceland to prevent a feared German invasion. A year later, American forces replaced British troops. American and British soldiers in Iceland built various bunkers, machine gun nests and fortifications. Find World War II ruins marked by information signs on forested Öskjuhlíð Hill.
20. Visit the City's Oldest Neighbourhood, Grjótaþorpið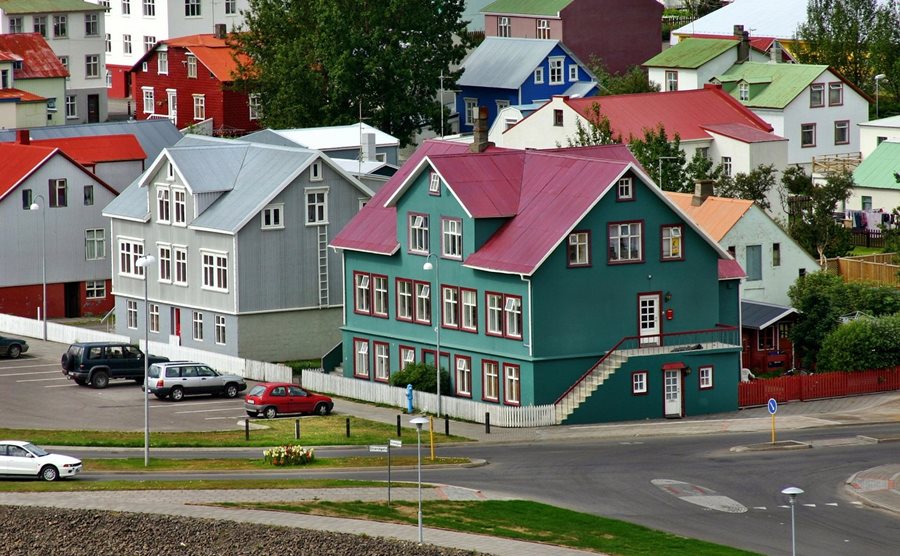 Grjótaþorpið, or Rock Village, is Reykjavik's oldest residential area and home to some of the oldest houses in the city. See wooden houses with low walls that date back to the 18th century. On Aðalstræti, the oldest street in the city, visit  Aðalstræti 10, Reykjavik's oldest house, which is now a museum (there is an entrance fee).
Art, Culture and Entertainment
21. Take a Seat on One of the Literature Benches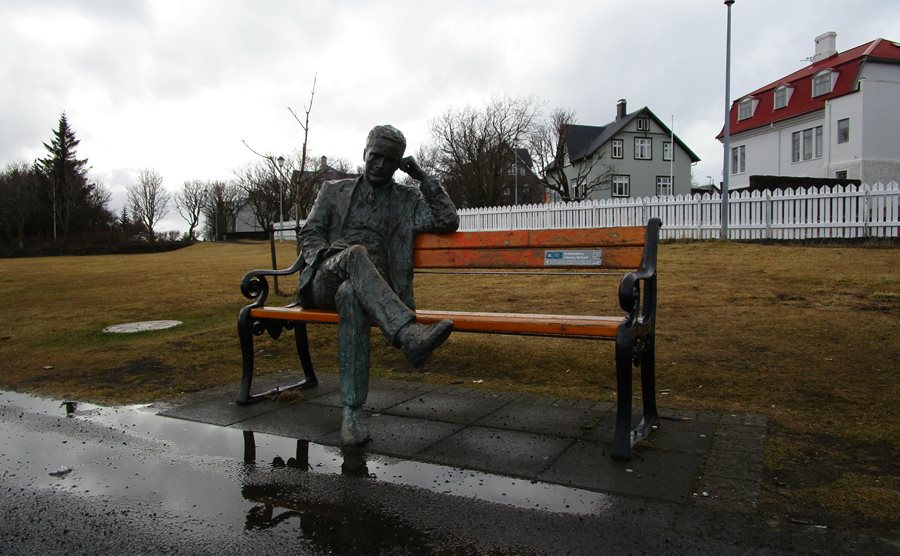 In 2011, Reykjavik was designated a UNESCO City of Literature. This recognition ushered in all sorts of cultural initiatives, including the literature benches. Visitors can scan the barcodes on the benches and listen to stories as they sit. Find the 16 literature benches in Hljómskálagarðurinn, a popular park in downtown Reykjavik.
22. Admire Street Art Murals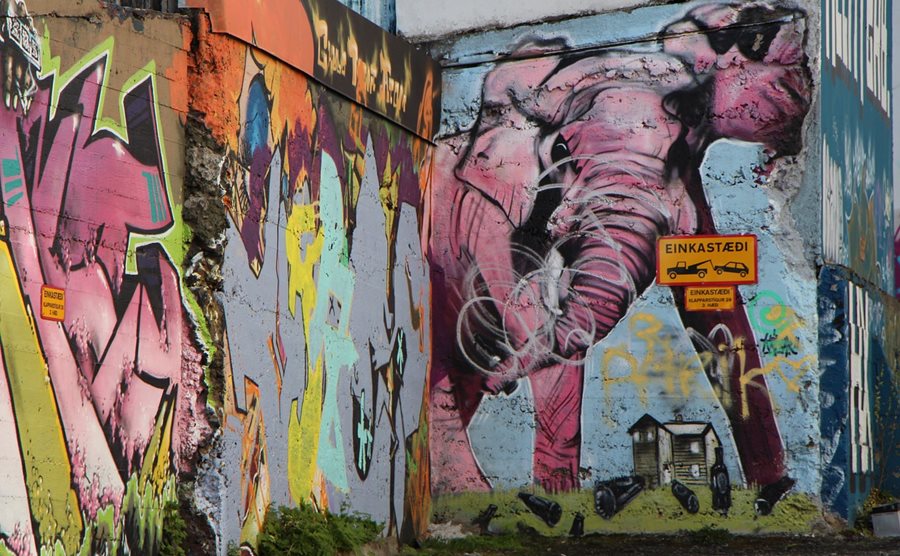 Many areas of Reykjavik are famous for their impressive street art murals. A lot of visitors say that the ambitious graffiti art is the highlight of their stay in Reykjavik. Some works are commissioned by the city while others are created by anonymous artists. Exploring Reykjavik is like walking around an outdoor museum.
23. Mingle With Artists at Marshall House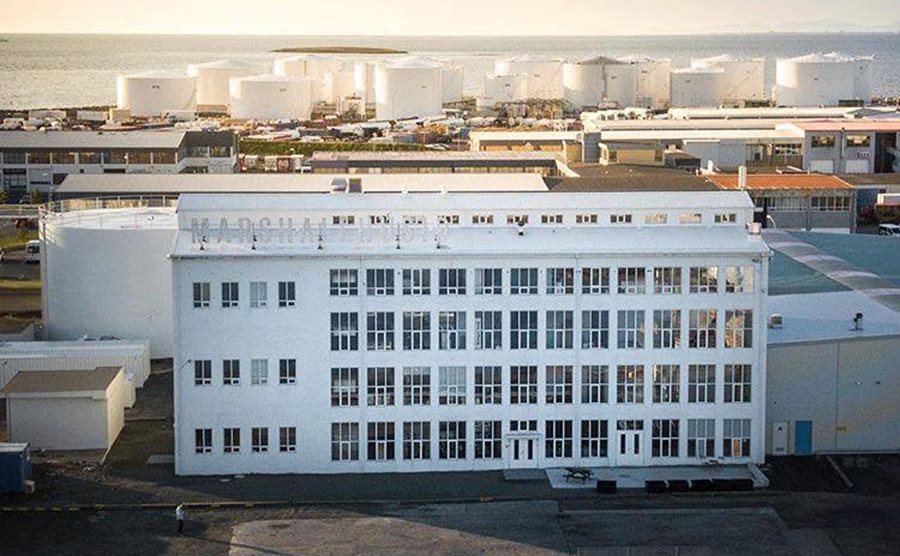 In 2017, an old fish factory was redesigned into a dynamic center for contemporary artists with a bohemian flair. Located near the Old Harbour, the house hosts several galleries. On the top floor, find the studio of Ólafur Elíasson, a Danish-Icelandic artist who helped design Harpa Concert Hall.
24. Check Out Free Exhibitions at The Nordic House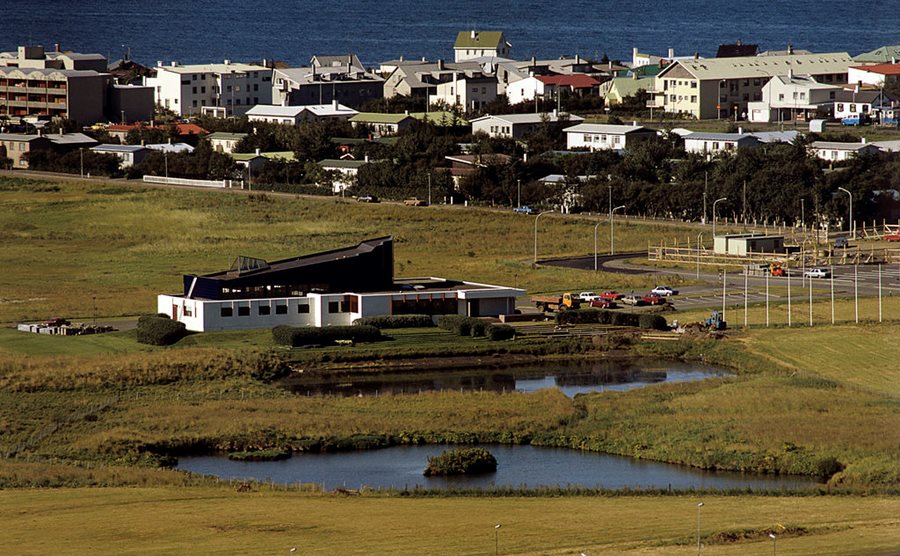 About a 10-minute walk from central Reykjavik, the Nordic House is a cultural institution and architectural masterpiece. Most visitors come here to admire the house's architecture, designed by noted Finnish architect Alvar Aalto. You can also take a free audio tour around the house and find several well-curated exhibitions.
25. Clear Your Mind at Þúfa
Þúfa, a man-made grassy hill crowned with a fish shed, is an outdoor artwork by Ólöf Nordal. Walk the spiral path up the hill and discover the tiny wooden house for wind-drying fish, one of the oldest methods of preserving food. According to the artist, the hill is a place for meditation within the city. Þúfa is quickly becoming a major landmark in Reykjavik, so be among the first to discover its charm before the tourist crowd gets to it.
26. Catch a Free Live Show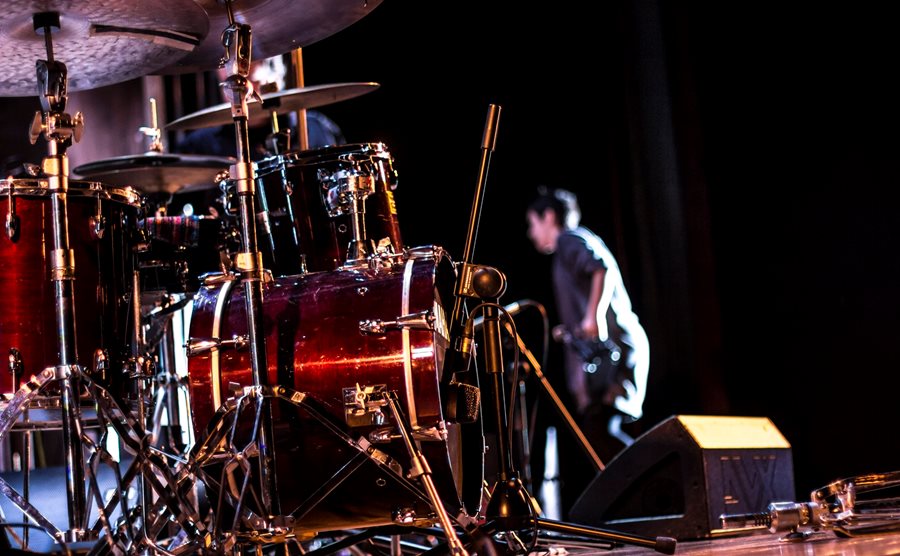 Reykjavik is renowned for its artsy culture and wild nightlife. Every night you can find free concerts and live shows all over the city. We recommend checking out places like Drunk Rabbit Irish Pub, KEX Hostel, HI Loft Hostel, Hlemmur Square Hostel and Café Rosenberg. If you have a hankering for karaoke, head to Gaukurinn.
27. Visit Reykjavik City Hall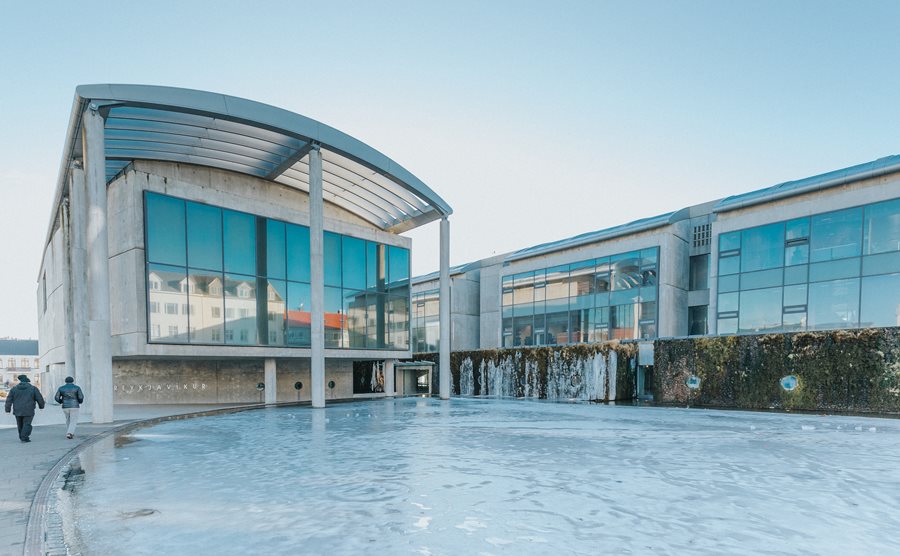 Walk clockwise around Lake Tjörnin until you reach Reykjavik City Hall at the northern edge of the lake. The ground floor of the City Hall is open to the public. Inside you'll find an information desk with maps and tourist brochures, as well as a massive 3D map of Iceland. The large hall is often used as a venue for free exhibitions and events.
28. Sunbathe at Austurvöllur Square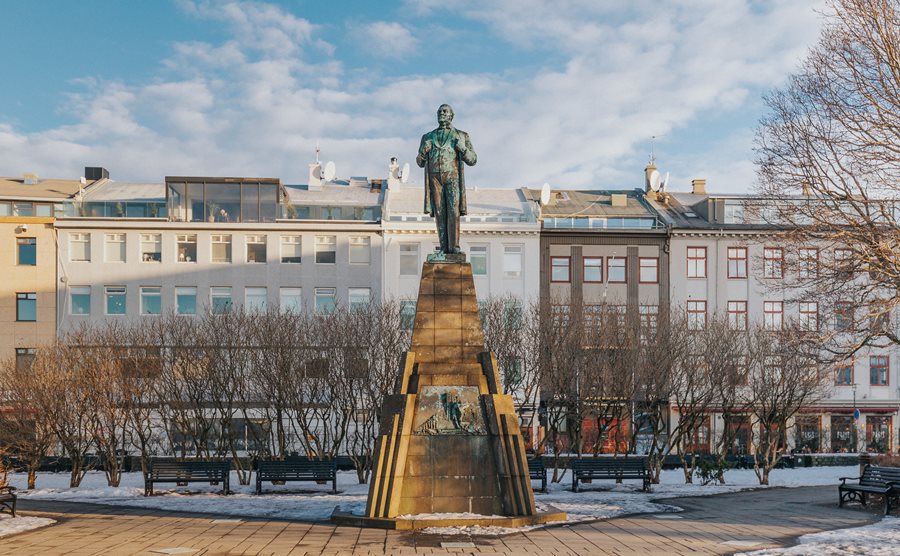 Austurvöllur is the city's main square and a popular sun-bathing spot for locals. On sunny days, lie on the grass and enjoy the sunshine. In winter, marvel at the Christmas tree on the square. Iceland's Parliament House and the National Cathedral both stand by Austurvöllur Square.  
29. Wander Around Hólavallagarður Cemetery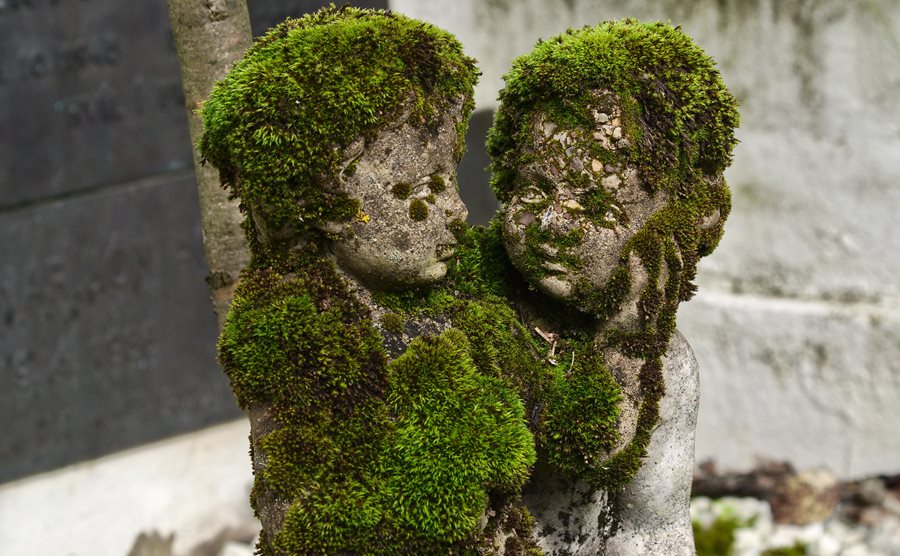 Voted one of Europe's most beautiful cemeteries by National Geographic, Hólavallagarður is Iceland's largest 19th-century cemetery. Many famous Icelanders are buried here, including national hero Jón Sigurðsson and renowned painter Jóhannes Kjarva. Find the hauntingly beautiful cemetery in central Reykjavik near Lake Tjörnin.
Sculptures
30. Photograph the Sun Voyager Sculpture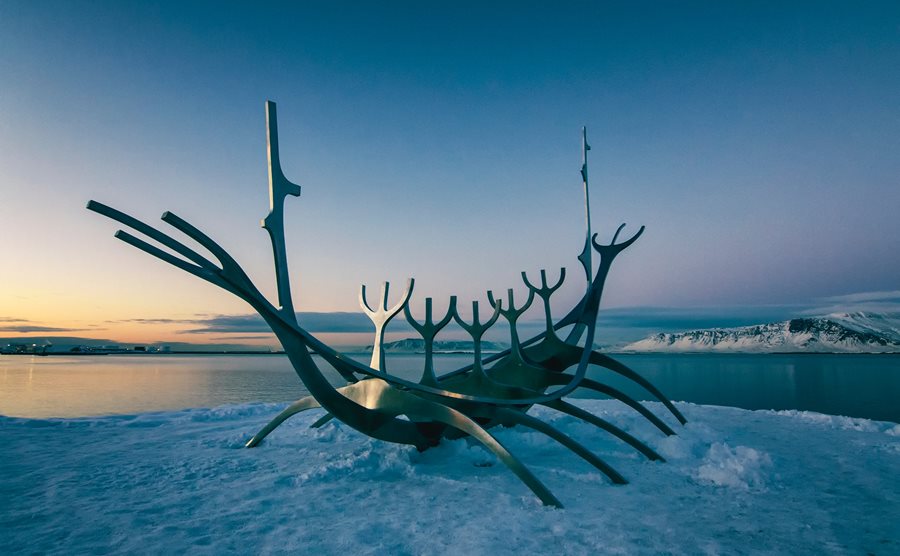 One of Reykjavik's top attractions, the Sun Voyager is a stainless-steel sculpture by Icelandic artist Jón Gunnar Árnason. The skeletal arc resembles an old Viking ship, but it's open to many interpretations — let your imagination soar! Take some great photos with snow-dappled mountains in the distance.
31. Explore the Women's Sculpture Garden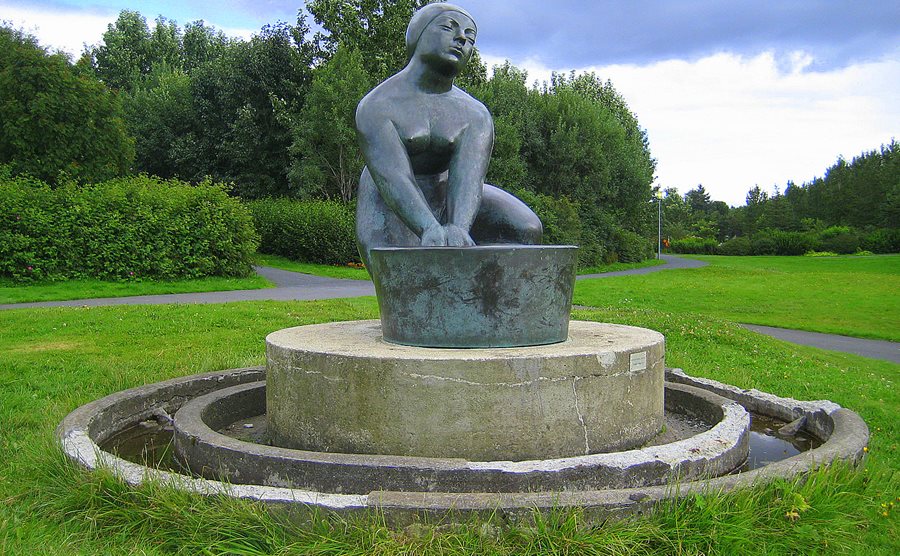 In 2014, Reykjavik City Council dedicated a part of Hljómskálagarður Park to sculptures by five Icelandic women. These talented women were pioneers of sculpture in Iceland. The collection includes works by Gunnfríður Jónsdóttir (1889-1968), Nína Sæmundsson (1892-1962), Þorbjörg Pálsdóttir (1919-2009), Ólöf Pálsdóttir (b. 1920), Gerður Helgadóttir (1928-1975) and Dane Tove Ólafsson (1909-1992).
32. See the Leifur Eiriksson Statue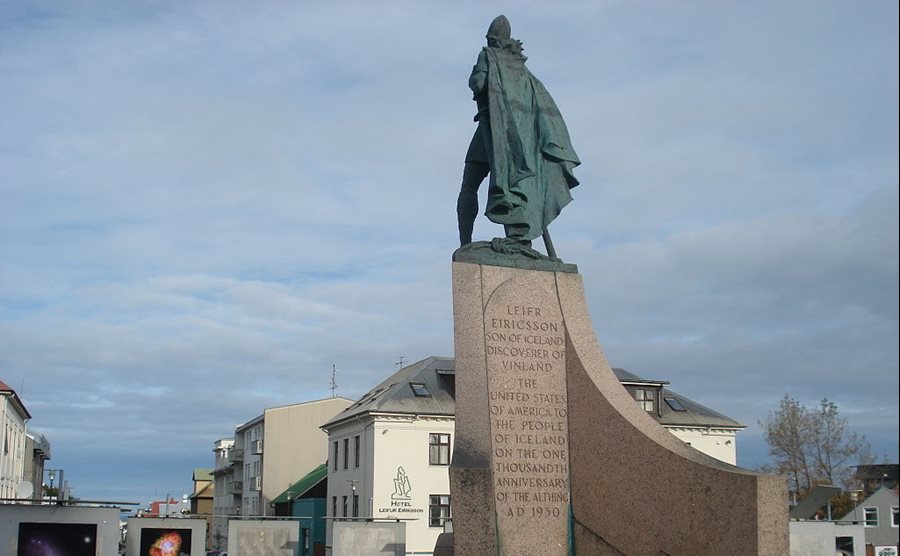 Nearly 500 years before Columbus sailed the ocean blue, Viking explorer Leifur Eiriksson became the first European to set foot in North America. The statue of Eiriksson was a gift from the U.S. to commemorate the 1000th anniversary of the Icelandic Parliament, the oldest surviving parliament in the world. Find the statue in front of Hallgrímskirkja Church.
33. Walk in the Einar Jónsson Sculpture Garden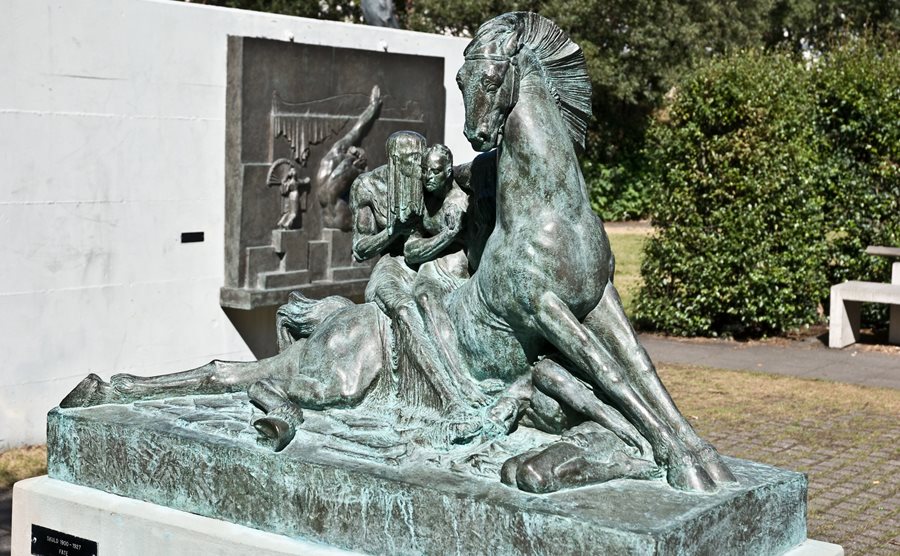 Einar Jónsson is one of Iceland's most celebrated sculptors. You can see his famous bronze sculptures for free in the delightful garden behind the Einar Jónsson Museum, across the street from Hallgrímskirkja Church. The garden is open year-round.
34. Visit the Statue of National Hero Jón Sigurdsson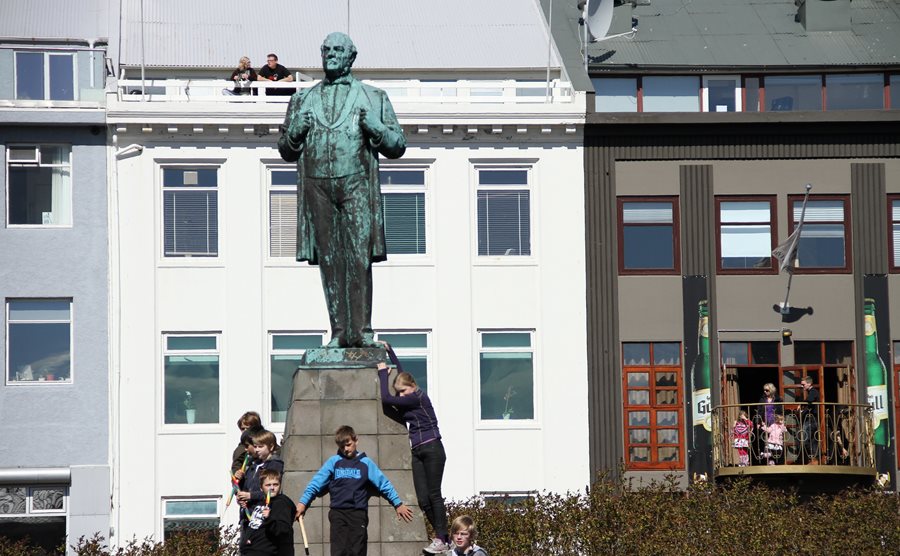 Standing in the middle of Austurvöllur Square, the life-size statue of Jón Sigurdsson is a national treasure and symbol of protest. In the 19th century, Jón Sigurdsson led a campaign for Iceland's independence from Denmark. Today, his birthday is celebrated as the National Day of Iceland on June 17. The statue was created by sculptor Einar Jónsson.
35. Discover the Statue of Reykjavik's Founder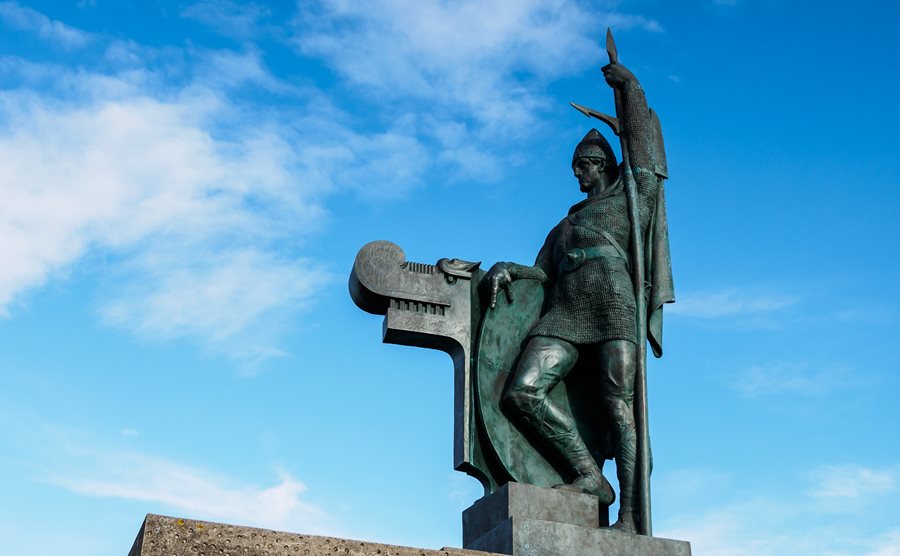 Visit Arnarholl Hill in the Old Harbor and see the statue of Ingólfur Arnarson, a Viking who is believed to have been the first settler of Iceland. Ingólfur gave the city the name "Reykjavik," meaning "smoky bay", because of the steam that rose from the area's hot springs. The statue is a work by sculptor Einar Jonsson.
36. Admire the Monument of the Unknown Bureaucrat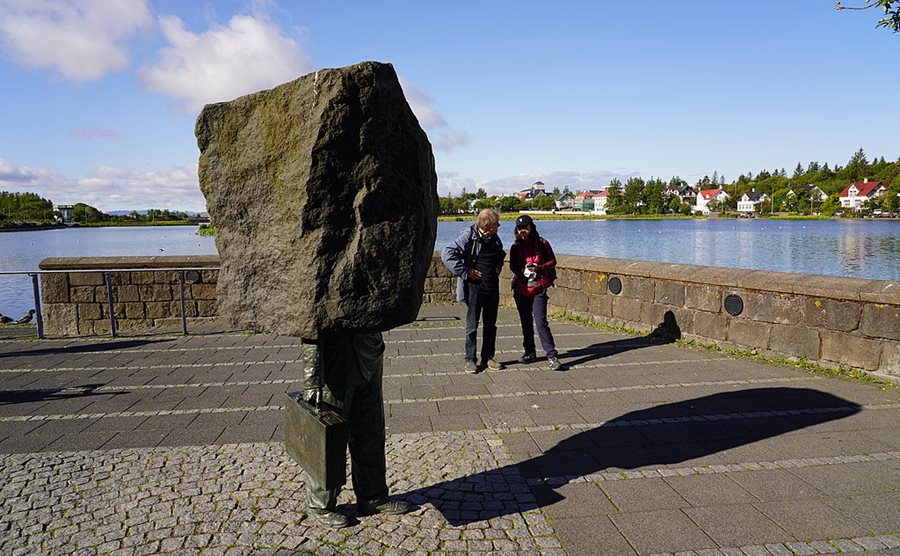 The statue of the unknown bureaucrat by Magnús Tómasson is one of the most interesting sculptures in the city. It features a faceless man with a briefcase walking towards City Hall. However, it's up to you to decide whether it's a tribute or satire. Find the monument on the banks of Lake Tjörnin.
Churches
37. Visit Hallgrímskirkja Church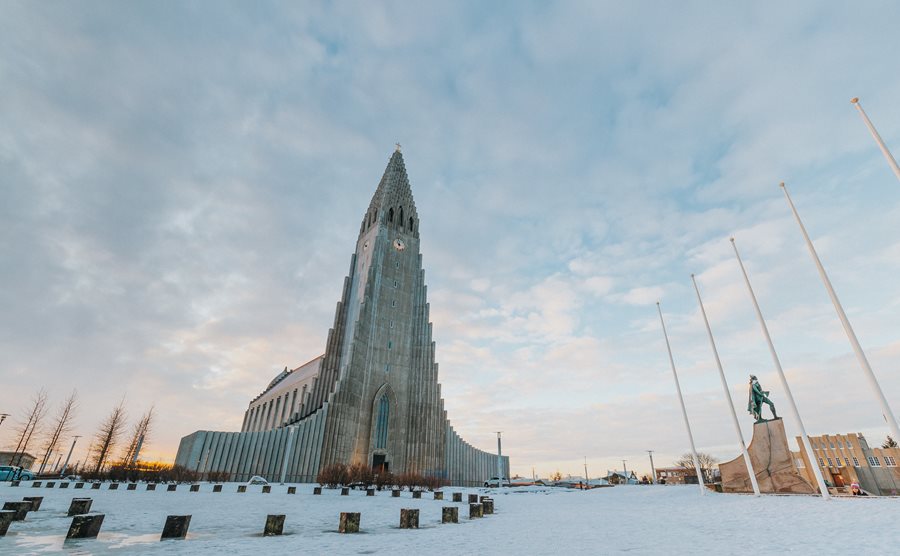 Hallgrímskirkja Lutheran Church is Reykjavik's most famous landmark. The church's design resembles the stunning basalt columns at Svartifoss Waterfall. Step inside the church's interior and find the gargantuan organ with 5,275 pipes. Entrance to the church is free. For a fee, you can ride the elevator up to the tower.
38. Get Great Views Over the City at Kópavogskirkja Church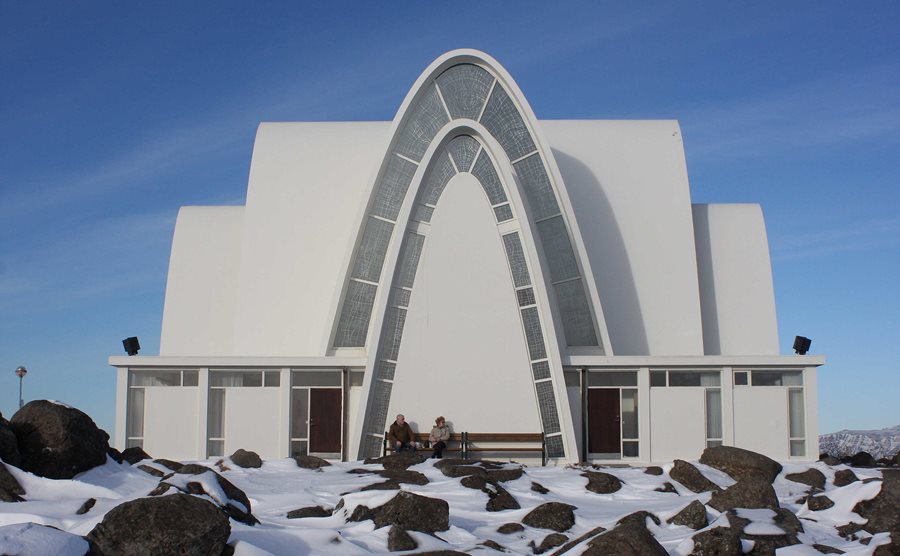 Standing on Borgarholt Hill in the Reykjavik suburb of Kópavogur, Borgarholt Church offers superb views over Reykjavik and the surrounding area. According to local lore, the hill is populated by elf colonies. Be prepared to meet these mystical beings!
39. Don't Miss the "Free Church" by Lake Tjörnin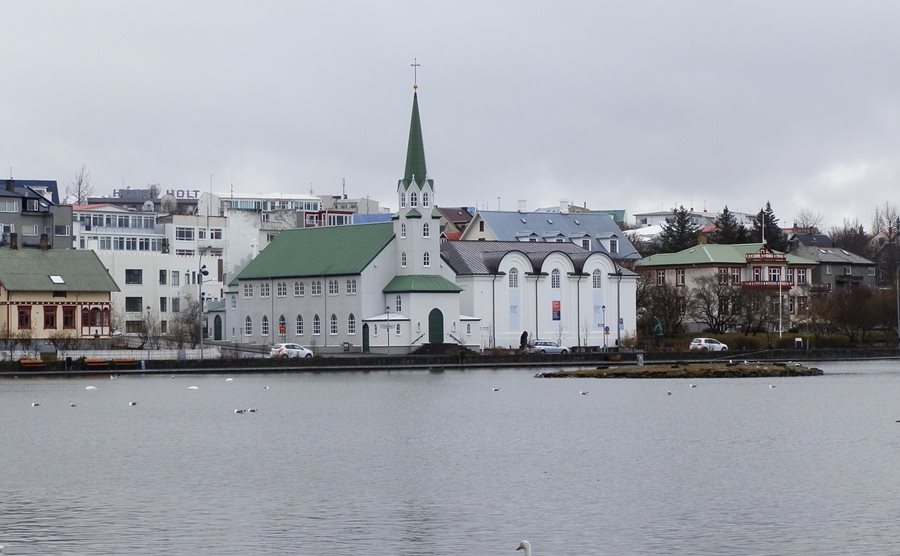 Fríkirkjan í Reykjavík ("The Free Church of Reykjavik") is often overlooked by tourists, but it's one of the city's great attractions. Fríkirkjan is an independent Lutheran church. Following a gothic revival style, the church features a green rooftop and a distinctive steeple. Step inside to admire the wraparound balcony on the second floor.
40. Visit Reykjavik Cathedral (Dómkirkjan)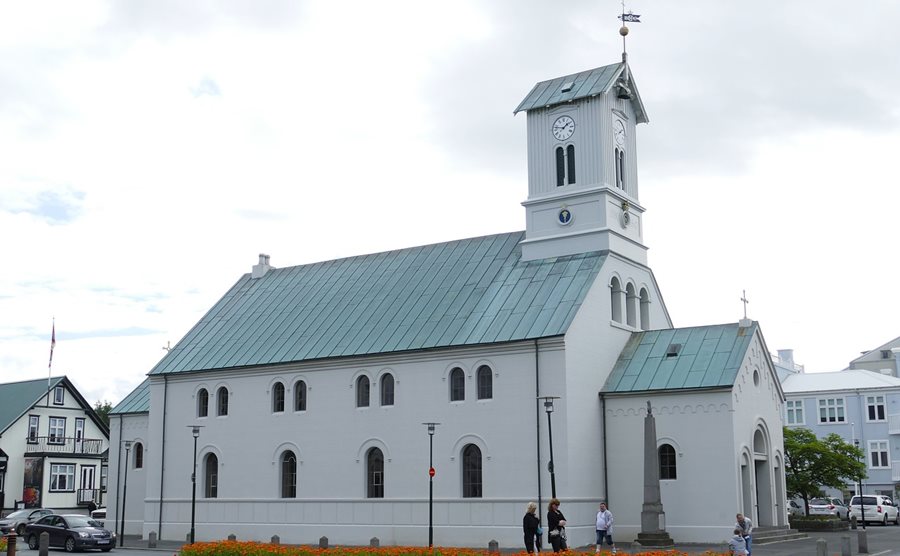 Don't let this cathedral's modest size fool you. Situated on Austurvöllur Square, Dómkirkjan is the national church of Iceland. The Icelandic Parliament opens its annual sessions at Dómkirkjan, which features a truly impressive interior. The church also serves as a venue for concerts, many of which have free admission.
41. Admire the Steeples of Hateigskirkja Church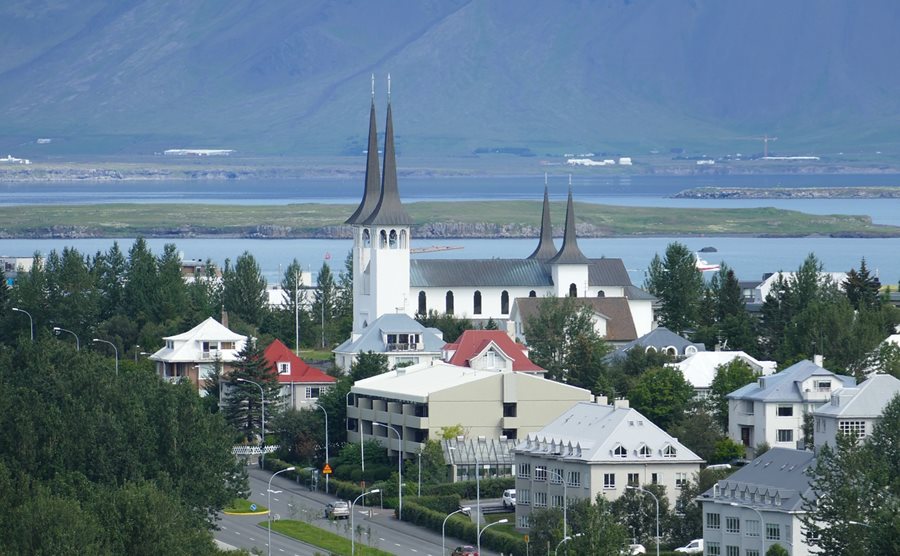 Just a short walk from downtown Reykjavik, Hateigskirkja is a cute white church with four pointed spires. Inside the church, you can see fantastic mosaic art pieces. Although the church is not specifically open for tourists and might be closed when you come, it's still certainly worth a visit.
Natural Wonders
42. See the Northern Lights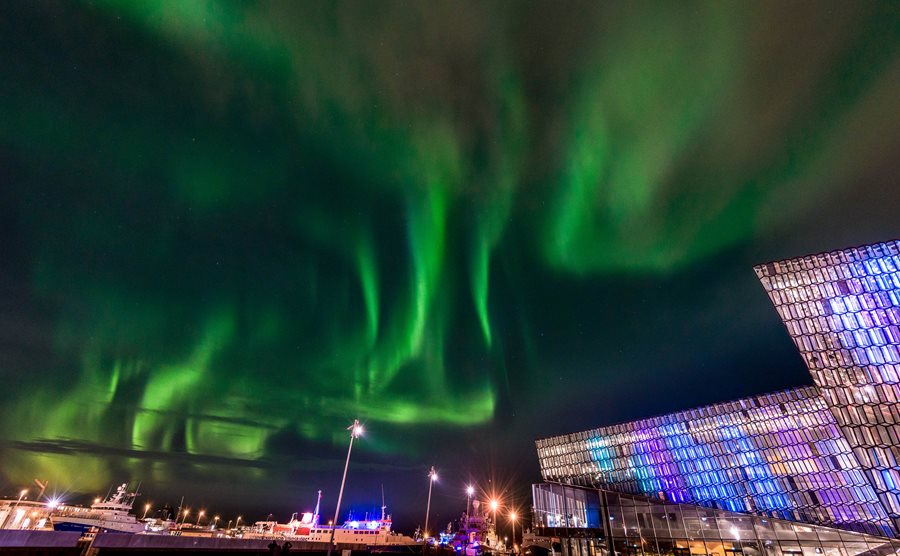 From late September to early April, Reykjavik becomes the only capital city in the world where you can spot the Northern Lights. When skies are clear, head to open spaces and grab the best seats in the house for the ethereal light show. Read more about the best places to spot the Northern Lights in Reykjavik.
43. Relax in Reykjadalur Hot Spring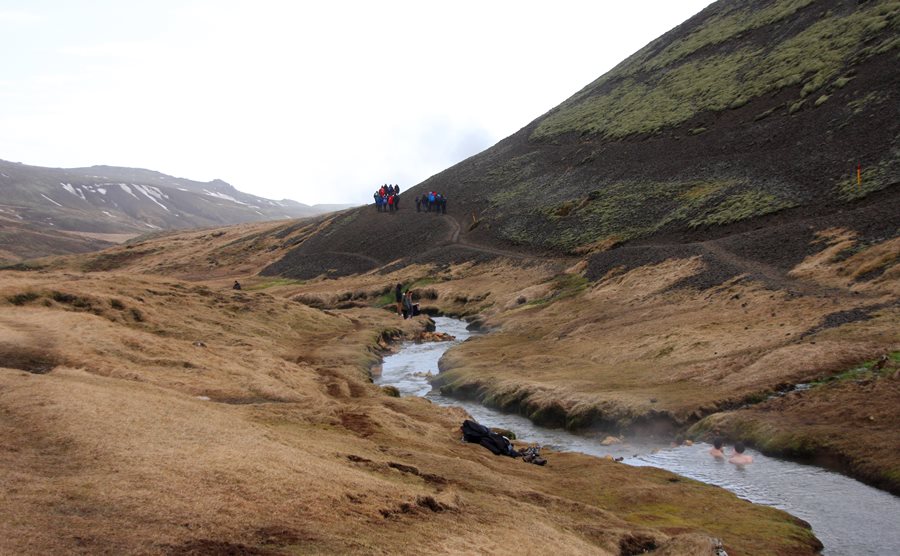 No visit to Iceland would be complete without a stop at one of its many geothermal pools. While not technically in Reykjavik, Reykjadalur is the best free hot spring closest to the city. In the steaming valley, find a hot thermal river where you can unwind in rushing water. No need to spend money on premium thermal baths.
Architecture
44. Check out Harpa Concert Hall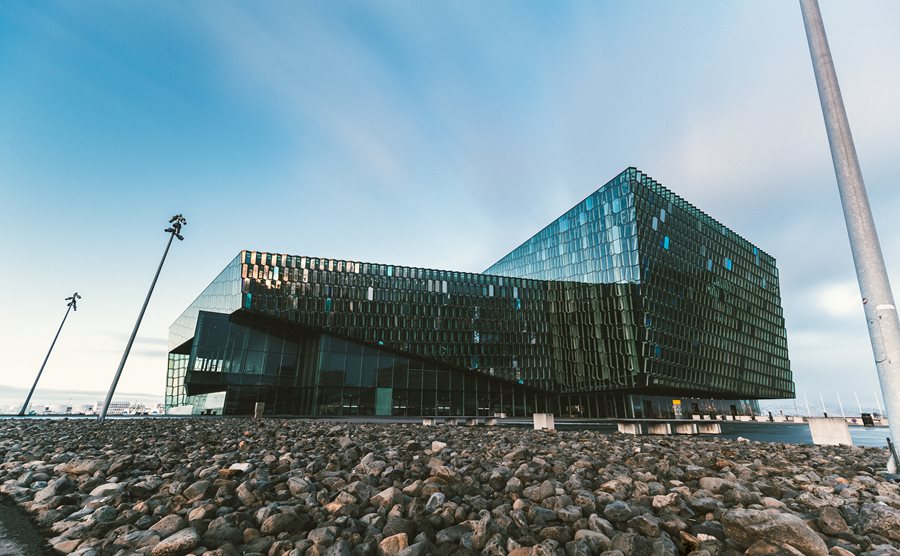 According to Architectural Digest, Harpa is one of the top ten best-designed buildings in the world. The building features a modern glass facade designed by renowned artist Ólafur Elíasson. Find the concert hall a short walk from the Old Harbor Area. You can enter Harpa for free but need to pay for performances.
45. Marvel at the Perlan Architecture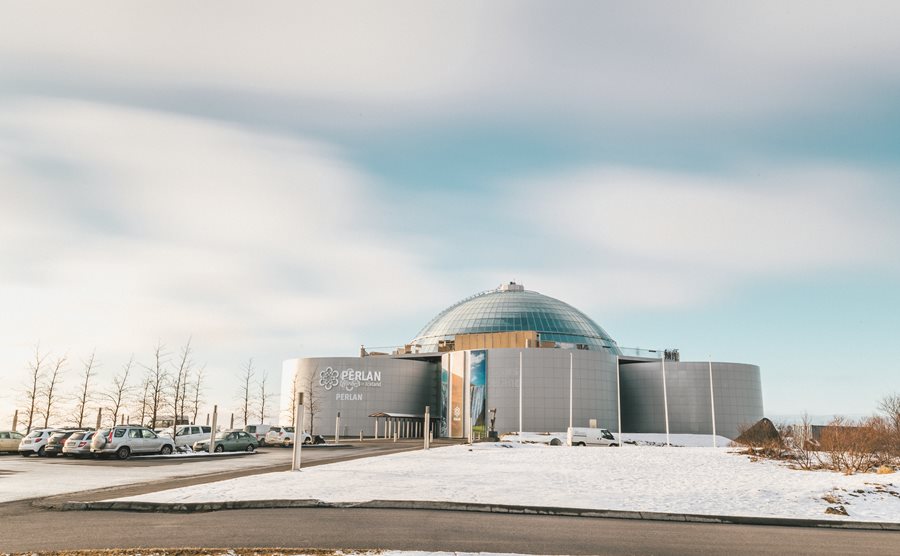 Situated on top of the forested Öskjuhlíð Hill, Perlan is one of the city's most spectacular buildings. With a rotating glass dome built on top of six geothermal water tanks, the building is nicknamed "The Pearl." Öskjuhlíð Hill reveals panoramic views over the city and is an ideal spot to see the Northern Lights in winter.
46. Wander Around The Old Harbor Area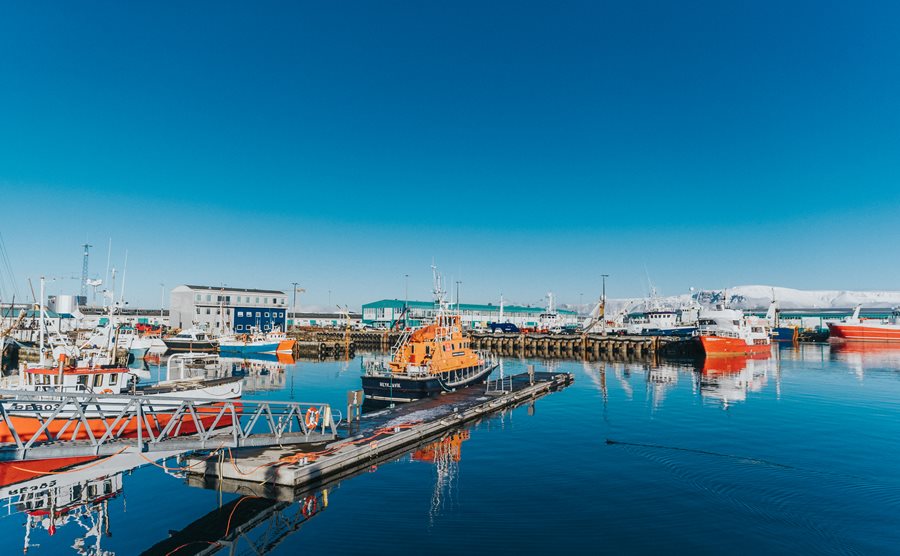 Located close to the city center, the Old Harbour Area has reinvented itself over the past decade. You don't need to be a city planner to notice the changes that are transforming the area. Whale watching boats for tourists have replaced fishing vessels, while former warehouses have been taken over by trendy bars. Find countless cafés, restaurants, and shops converted from old fishermen's huts. Kids love to watch the boats entering the harbor.
47. Visit the Icelandic "White House," Bessastaðir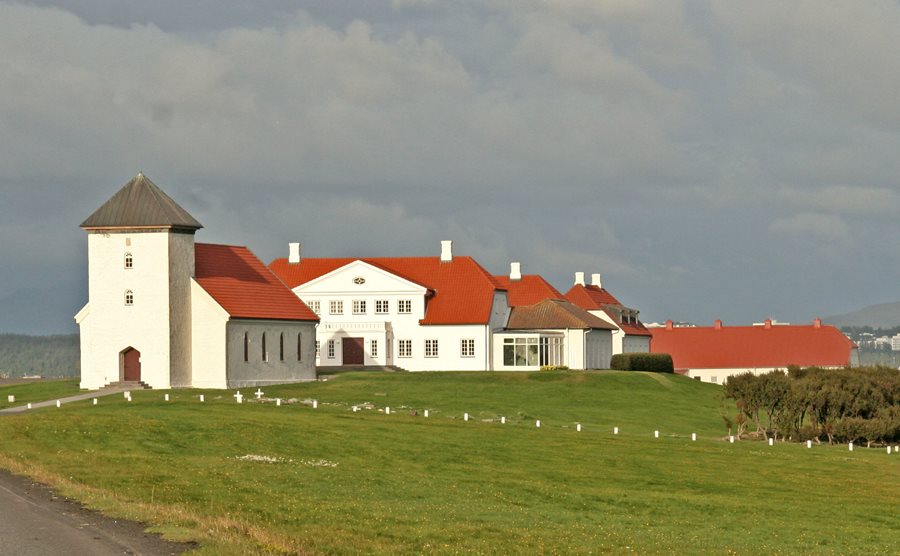 Located in Alftanes, Bessastaðir is the official residence of the president of Iceland. While you can't enter the building without a permit, visitors are allowed to wander around the grounds of the 18th-century stone buildings. However, you're welcome to enter the nearby church —  one of the oldest buildings of cemented stone in Iceland.
Health and Fitness
48. Hike Mount Esja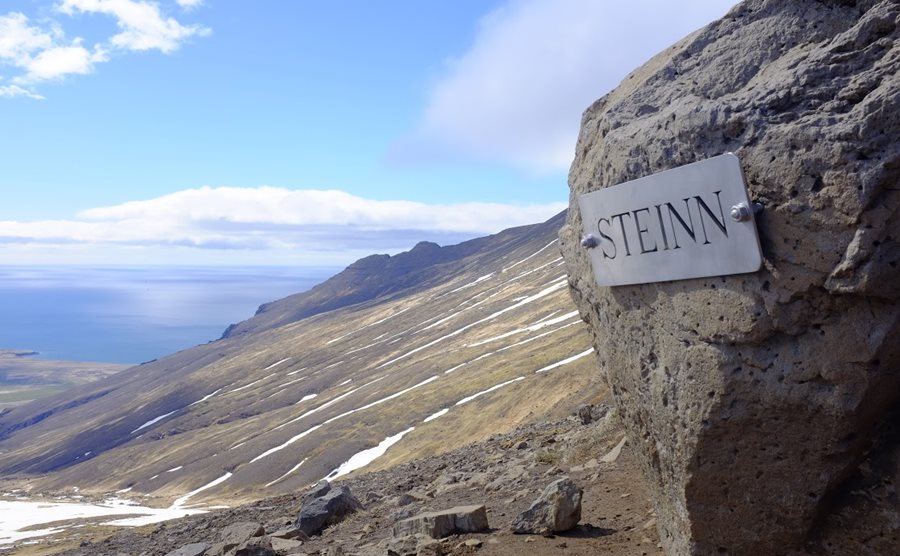 The Mount Esja trail is perhaps the most famous hiking route in Iceland. Located just a 20-minute drive from the city, it's an easy hike with a big reward — remarkable vistas of Reykjavik and its surroundings. The hike isn't technically in the city, but it would be a mistake not to mention this popular hiking route when talking about Reykjavik.
49. Find Solitude at Grótta Lighthouse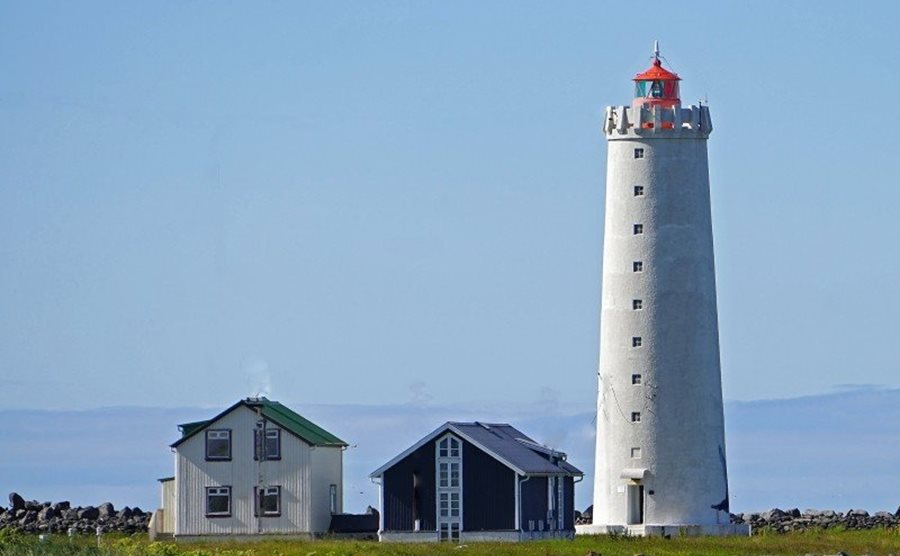 If you want to wander off the beaten path, take the long yet scenic walk along the coast to Grótta Lighthouse. Although Grótta is just a few miles from downtown Reykjavik, it feels far away from the city. Breath in the fresh salty air and look out for seabirds. In winter, it's a great place to catch a glimpse of the Northern Lights.
50. Enjoy Free Drinking Water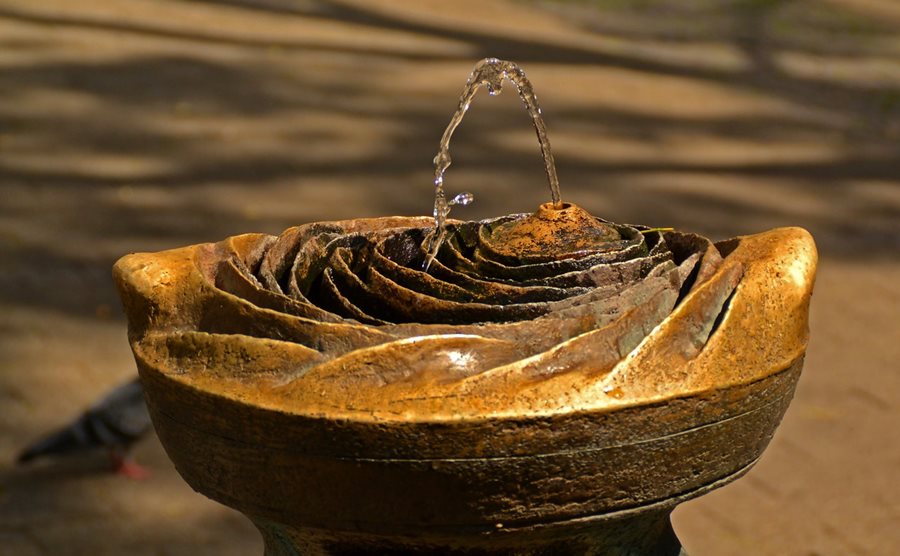 Like the air, Iceland's water is extremely pure. Icelanders collect fresh drinking water from the glaciers found all over the country. Public drinking fountains that supply the quality water for free are installed throughout the city. Don't waste your money on bottled water when you can get glacier water for free!
51. Go Ice Skating at Ingólfstorg Square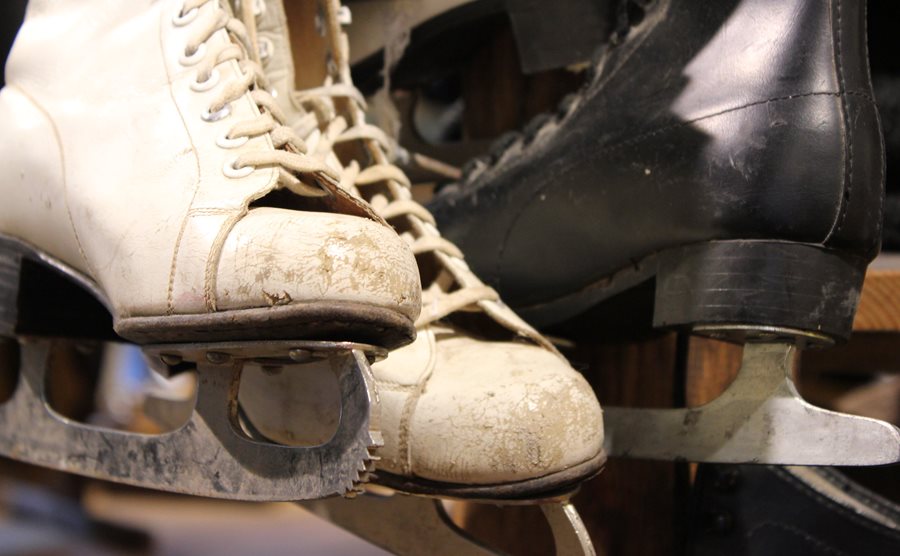 Ice skating is one of the best free things do in Reykjavik in winter. Get into the Christmas spirit at Ingólfstorg Square in downtown Reykjavik. The square becomes an ice-skating rink every December. Entry is free of charge as long as you bring your own skates! Close to the rink, the small Christmas market spreads festive cheer through the city.
52. Discover a Romantic Jogging Path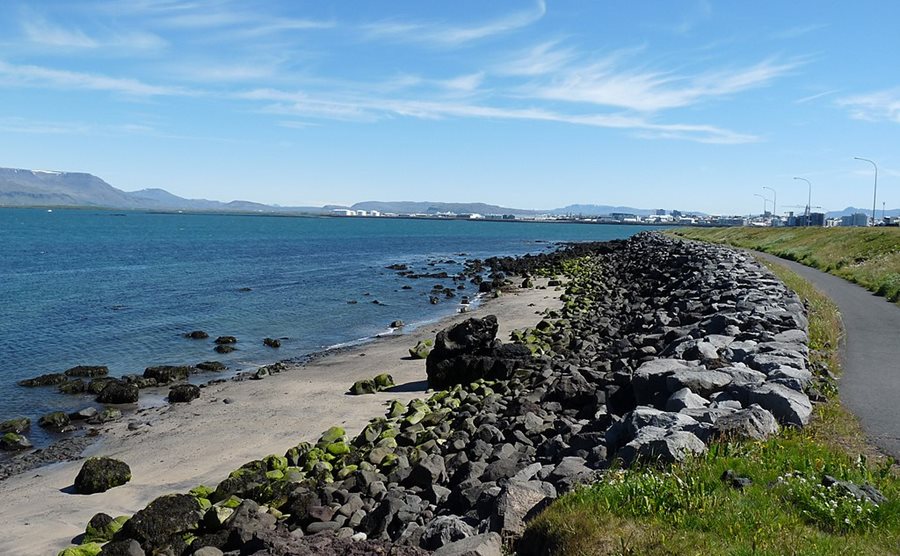 If you're a health enthusiast, run over to Seltjarnarnes Peninsula Jogging Path. The two-mile route runs from Reykjavik's public swimming pool, Vesturbæjarlaug, to Grótta Lighthouse. As you run, take in astonishing views of Mount Esja across the bay. If you're up for a break, rest your feet at Kvika Foot Bath close the lighthouse.
53. Pamper Your Feet at Kvika Foot Bath
Considered one of Reykjavik's hidden gems, Kvika is a small thermal footbath and absolutely free of charge. Come at sunset and dip your toes in the hot water — it feels like paradise! Kvika is a man-made hot spring created by artist Ólöf Nordal. Find this delightful thermal pool on your way to Grótta Nature Reserve.