We Found Free Things to Do in Akureyri, Iceland Without Spending a Dime
Just a stone's throw from the Arctic Circle, Akureyri is Iceland's second-largest city. Best of all, you can enjoy Akureyri without spending a single króna.
Called the "Capital of the North," Akureyri has many charms. From incredible sculptures to exotic gardens and the Northern Lights, many of the city's best sights can be experienced for free. So let's get busy!
Here are 25 fun and free things to do in Akureyri.
1. Get Lost in the Akureyri Botanical Garden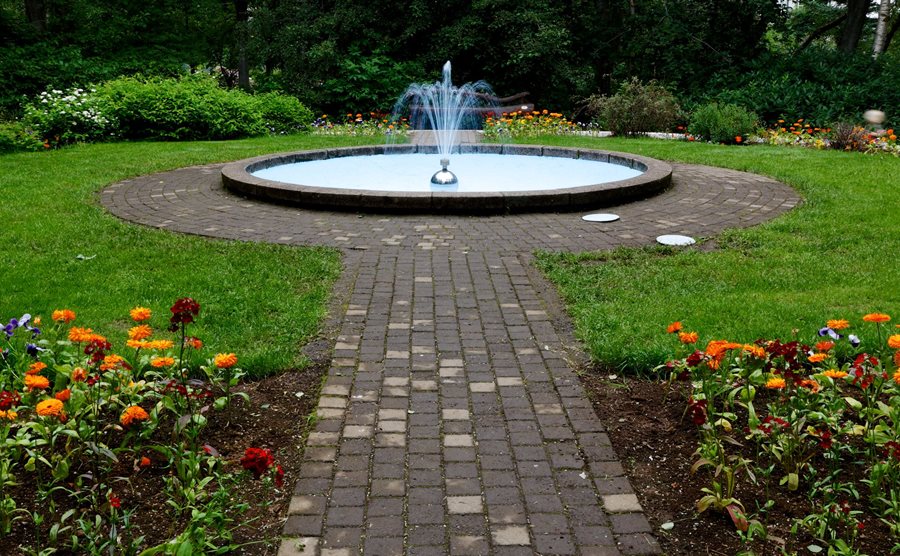 Just a short walk from the city center, Akureyri Botanical Garden is an oasis of calm. Considered one of Akureyri's must-see attractions, the green garden is one of the last things you'd expect to see in the "Capital of the North." In fact, it's one of the northernmost botanical gardens in the world! Today it's home to 6600 foreign species and over 400 local species. That means you can see almost every plant that grows in Iceland in one place. The garden is open from June 1 to Sept. 30 
2. Go Hunting Akureyri Northern Lights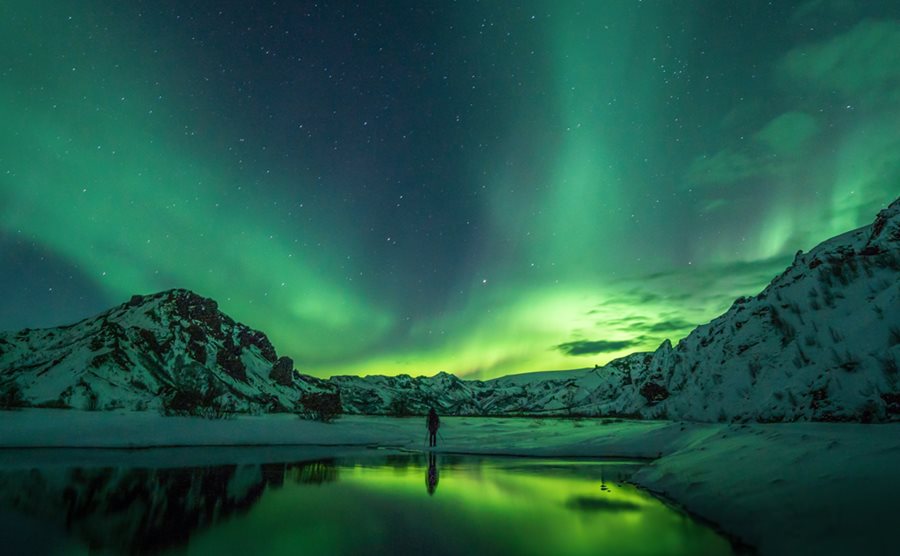 The best things in life are free — including the Northern Lights. Akureyri's location on the North Coast makes it one of the best places in Iceland to spot the aurora. Towering mountains on both sides of the city keep the clouds away, maximizing your chances of spying the elusive lights. Head to Gásir or Krossanesborgir Nature Reserve for the best viewing areas. The Northern Lights are most active from September to April.
3. Climb 110 Steps for Incredible Views Over the City
No trip to Akureyri would be complete without climbing the 110 steps that lead up to Akureyri Church. That's true, there are a lot of steps, but the reward is worth the effort! Sitting on top of the hill, the church reveals superb panoramas of the city and Eyjafjörður, Iceland's longest fjord. There's nothing quite like the feeling that comes once you've taken that last step!
4. Visit Akureyri Church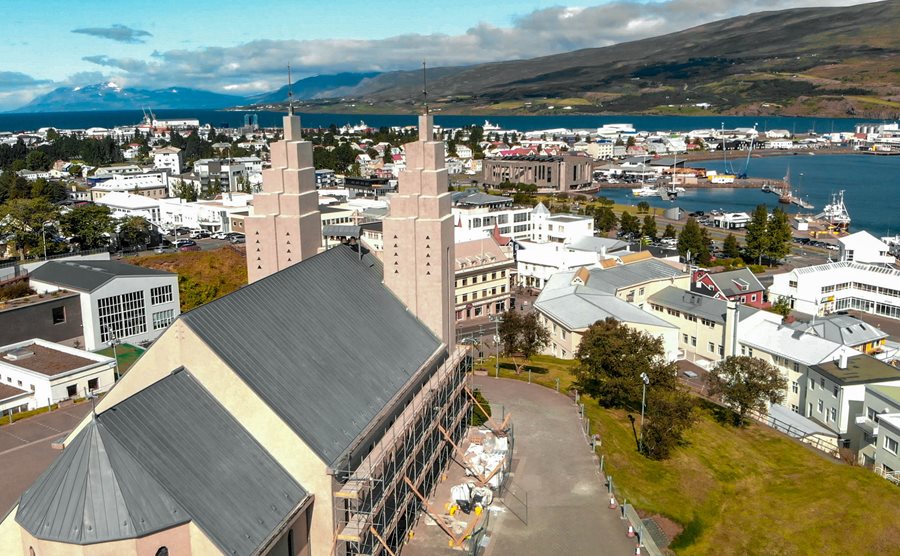 Akureyri Church, or Akureyrarkirkja, is the most recognizable landmark in the city. The Lutheran church was designed by Guðjón Samúelsson, the state architect responsible for Reykjavik's Hallgrímskirkja. The church's Art Deco twin towers will immediately grab your attention. Inside you'll find a large 200-pipe organ, as well as a suspended ship hanging from the ceiling. The ship reflects an old Nordic tradition of offerings for the protection of loved ones at sea.
5. Get Festive at Akureyri Christmas House
A day spent at Akureyri Christmas House (Jólahúsið) feels like a holiday no matter the season. Located just a 10-minute drive from the city center, the gingerbread-looking house celebrates Christmas all year long. Inside you'll find Christmas toys, festive decorations and a fireplace. Relax in the Christmas Garden, a perfect spot for a picnic. The nearby tower houses the world's biggest Christmas calendar.
6. Hike in Kjarnaskogur Woods
Nature lovers can't miss Kjarnaskogur, Iceland's most popular forest. Located south of Akureyri, the recreational area is an ideal place for outdoor activities. Kjarnaskogur has a 4-mi (7-km) lighted trail that transports you deep into nature. Additionally, the area has many backcountry trails, a 6-mi (10-km) mountain bike trail and cross-country skiing.
7. Enjoy Free Akureyri Buses
Akureyri's public transportation is completely free of charge. The free city buses are all yellow, making them easy to recognize. Just choose one of Akureyri's attractions,  hop on a bus and — voilà — you're there! As an added bonus, Akureyri's traffic lights are heart-shaped and provide a warm welcoming glow.
8. Make a Short Detour to Godafoss Waterfall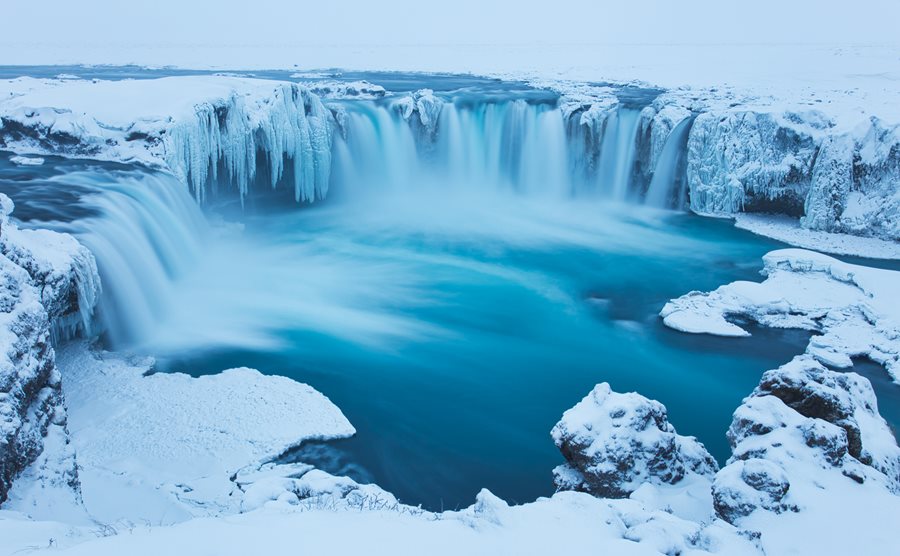 Located about 31 mi (50 km) east of Akureyri, Godafoss Waterfall is a beautiful sight to behold. The multiple cascades form an elegant arc, making it one of the most spectacular waterfalls in Iceland. According to legend, the Lawspeaker of the Icelandic parliament threw his pagan statues into this waterfall when the country converted to Christianity in 1000 CE —  giving it the name "Waterfalls of the Gods."
9. Visit Hof Cultural and Conference Center
The Hof Cultural and Conference Center is the newest Akureyri landmark. Opened in 2010, the oval building features a modern Nordic design. Hof hosts exhibitions, theatrical performances and other cultural events. Visit the tourist information desk inside to pick up helpful brochures and maps. Hof is just a short walk from downtown.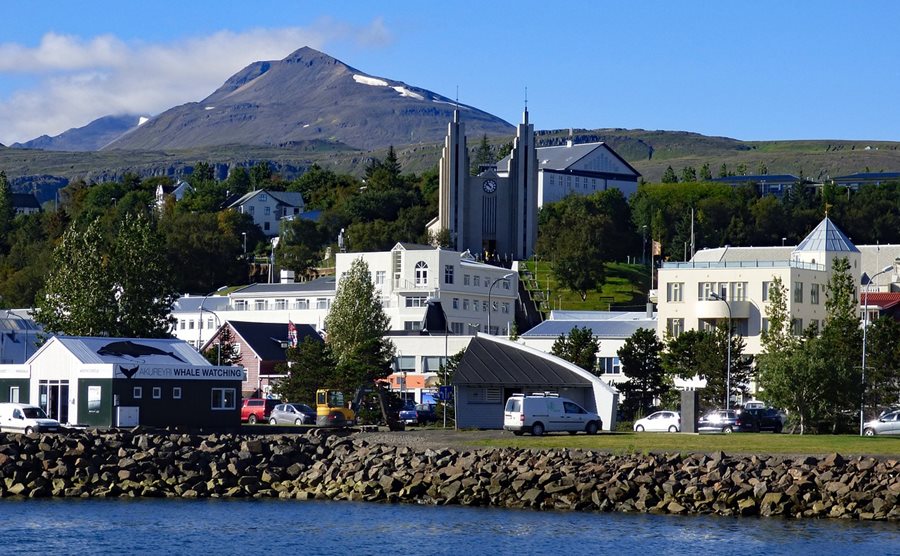 10. Admire the Harp of Prayer by Ásmundur Sveinsson
The Harp of Prayer is a sculpture by modernist artist Ásmundur Sveinsson (1893-1982). Located close to the Akureyri swimming pool, the sculpture is a quintessential example of Sveinsson's riveting work. The sculptor is known for his massive abstract compositions, influenced by the cubists. He also sought inspiration in traditional Icelandic stories.
11. Hvítspói Art Gallery
Head to Hvítspói Art Gallery for unique insight into Icelandic design. Located in the city center, the studio is owned by textile artist Anna Gunnarsdóttir. She uses materials like leather, wool and fish skin to create sculptures and wearable art. Entrance to the gallery is free of charge. However, make sure to contact the gallery to arrange a meeting before you go. 
facebook.com/hvitspoiartgallery
12. Go Bird Watching at Krossanesborgir
Bird lovers will find Krossanesborgir Nature Reserve a true paradise. Located just north of Akureyri, the area is home to about 30 bird species including a large gull colony and lots of Ptarmigan. You'll also find hiking trails and informational signs on birdlife and vegetation. Grab your binoculars and hit the trails!  
13. Connect With Nature at Naustaborgir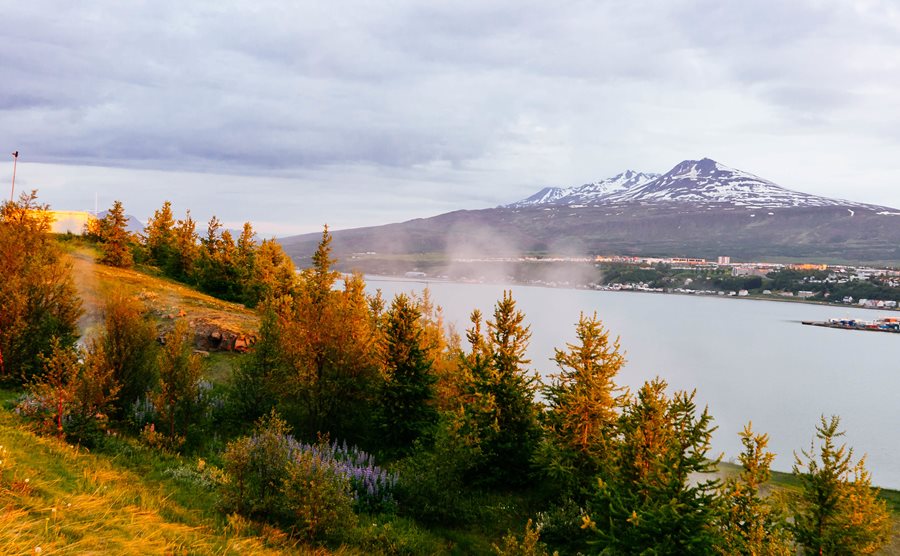 Fresh air, trees and birdlife are plentiful in the north of Iceland. Discover it all at Naustaborgir, another outdoor recreational area in Akureyri. A path of about 1 mi (3 km) runs through Naustaborgir.  
14. Visit One of Iceland's Few Remaining Turf Churches
Just south of Akureyri sits Saurbaejarkirkja, a romantic 19th-century turf church. From the age of settlement until the 20th century, turf buildings were the main architectural style in Iceland. Only six turf churches are left standing in Iceland today, all of which are preserved as historical monuments. Admire the grass-topped Saurbaejarkirkja Church, a rare example of Icelandic turf architecture.
15. Walk Along Glerá River
Originating from glaciers in the mountains, Glerá River runs through Akureyri. Follow the walking path along the river and soak up stunning scenery en route. Flowing lazily through the city, Glerá is a great walking companion.
16. Experience Up to 24 Hours of Sunlight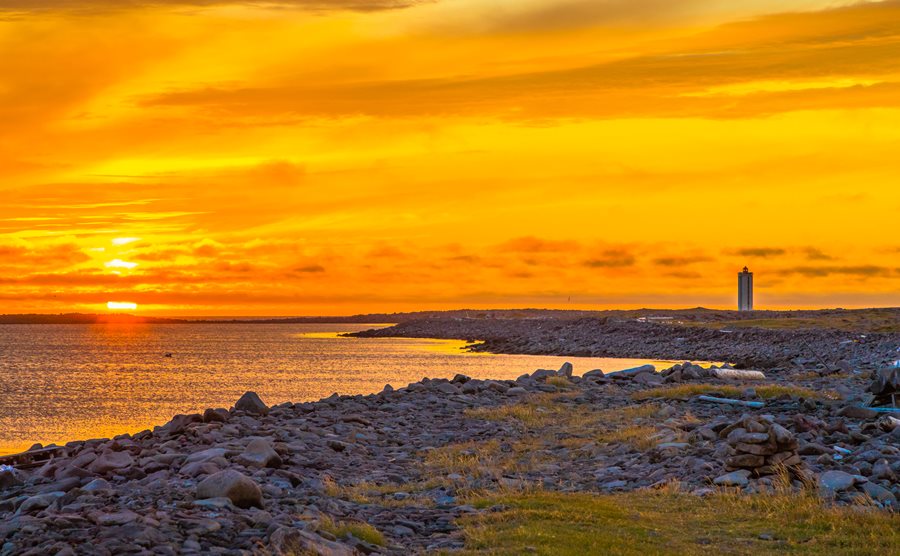 If you've ever wanted to visit a place where the sun never sets, visit Akureyri in summer. Since Akureyri is located just 56 mi (90 km) south of the Arctic Circle, it's a perfect place to experience the Midnight Sun from May to July. Enjoy late-night hikes and birdwatching. 
17. Hike Mt. Súlur
Summit hikes are always rewarding, and the hike to the top of Mt. Súlur is no exception. Rising above the southwest of the city, Mt. Súlur comprises two amazing rhyolite peaks. The highest one reaches about 3980 ft (1213 m). The complete walk to the peaks and back takes five to six hours.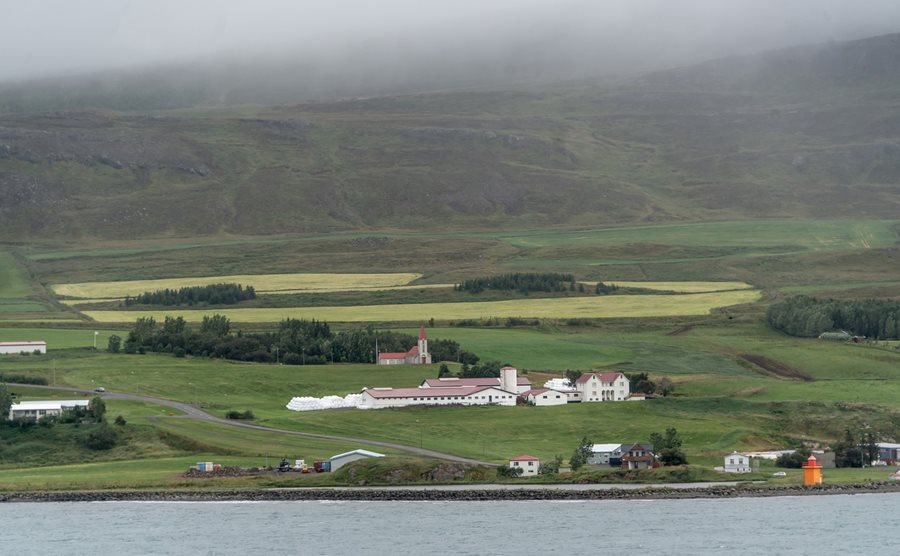 18. Visit the Oldest House in Akureyri
As you explore the old town, don't miss Laxdalshús, Akureyri's oldest house. Built in 1795, the dark timber house was once a residential home and later served as the town library. In 1978, Laxdalshús became a protected building. Find the house at Hafnarstræti 11.   
19. Stroll Down Art Street
If you want to experience Akureyri's thriving arts culture, take a walk down Art Street, also known as Listagil. The street is located near Akureyri Church and is lined with artists' galleries, workshops and studios. Just a few decades ago, the buildings on the street housed factories and industrial operations. Local artists then took over the spaces and transformed the street into the vibrant area you see today. Here you can find the Akureyri Art Museum (entrance has a fee).  
20. Follow the Akureyri Art Trail
Discover Akureyri's open-air art museum. The whole city is dotted with riveting sculptures by renowned artists like Ásmundur Sveinsson, Einar Jónsson, Elísabet Sigríður Geirmundsdóttir and Ragnar Kjartansson, to name just a few. The best way to find these pieces is to follow the Akureyri Art Trail. Choose from six easy walking routes through the city. Pick up a map at the information center in Hof and embark on a creative journey!
21. Explore the Catholic Church
Located near the botanical garden, the Catholic Church is an old and rustic building. The church holds masses in English, Polish and Icelandic on Saturdays at 6 p.m. and Sundays at 11 a.m. Drop in any time to see the white-and-red building that looks straight out of a fairy tale.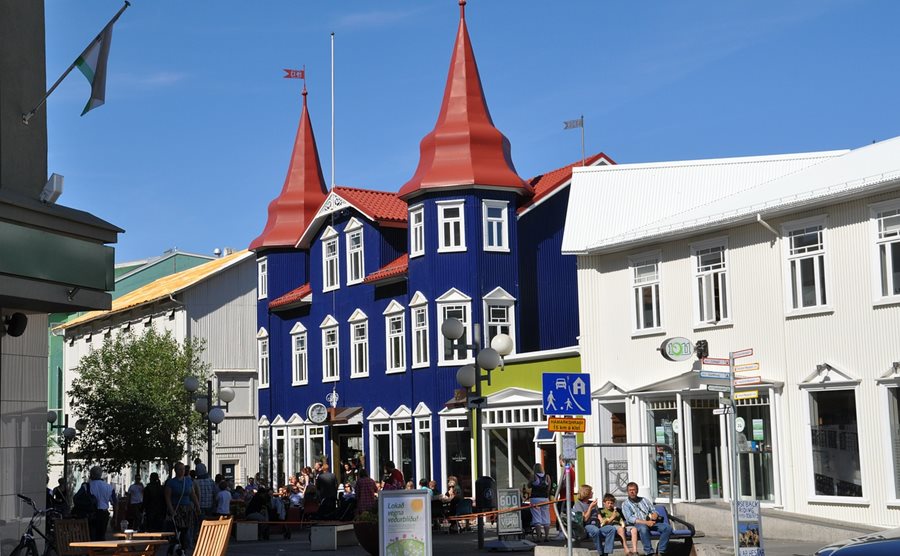 22. Experience the Infinite at Linda Ola Studio Gallery
Located in downtown Akureyri, this art gallery and workshop is owned by local artist Linda Ola. Apart from the ever-changing multimedia exhibitions, Ola also hosts a permanent exhibition called "Eternal Space." Lights reflect in a mirrored room to create a sense of infinity. The entrance is free of charge, but make sure to arrange your meeting before you go. 
23. Visit the Old Oak Boat Húni II
Húni II is the largest oak boat still sailing in Iceland. Built half a century ago, Húni II is a living testament to the fact  that well-constructed wooden boats last a long time. In summer, the boat is open most days and the crew will be happy to show you the interior. Occasionally you can take a boat trip on Húni II (some trips are free and some have a fee). No trips operate in winter, but the boat is still open to interested visitors. If you'd like to visit Húni II, we recommend contacting the crew via Facebook before you go.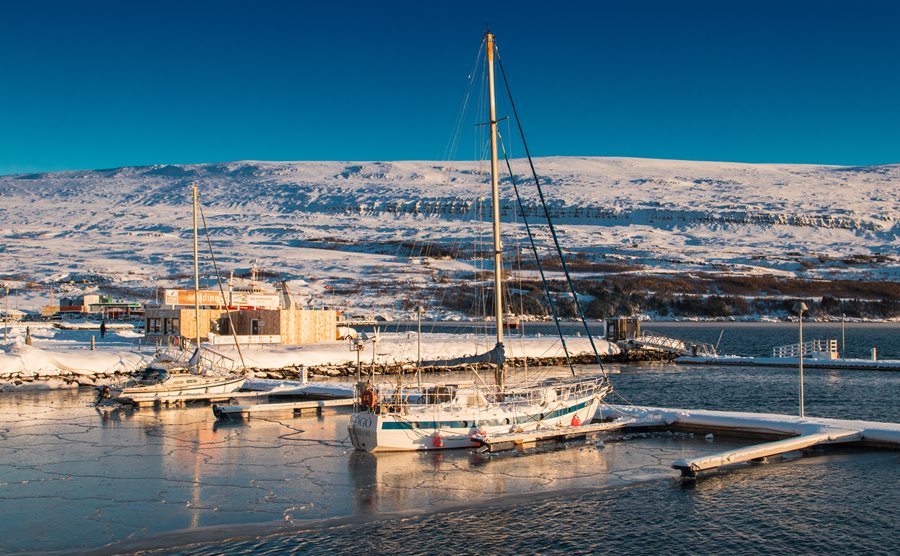 24. Go Window Shopping at Glerártorg
If you'd like to scout out the local fashion boutiques, visit Glerártorg, Akurery's main shopping mall. Here, you'll find clothing, outdoor and sports stores, jewelry shops, cafés, restaurants, a supermarket and more. Find Glerártorg just a few minutes from the city center. 
25. Visit the Famous "Outlaws" Sculpture
Exploring open-air art is one of the best free things to do in Akureyri. And The Outlaws, without doubt, is an Akureyri must-see. The statue by Einar Jónsson, Iceland's most famous sculptor, stands close to the botanical gardens. The work focuses on a presumed criminal who runs away with his dead wife on his shoulders, his child in his arms and a loyal dog following behind him. The emotional intensity is masterfully revealed on the outlaw's face.