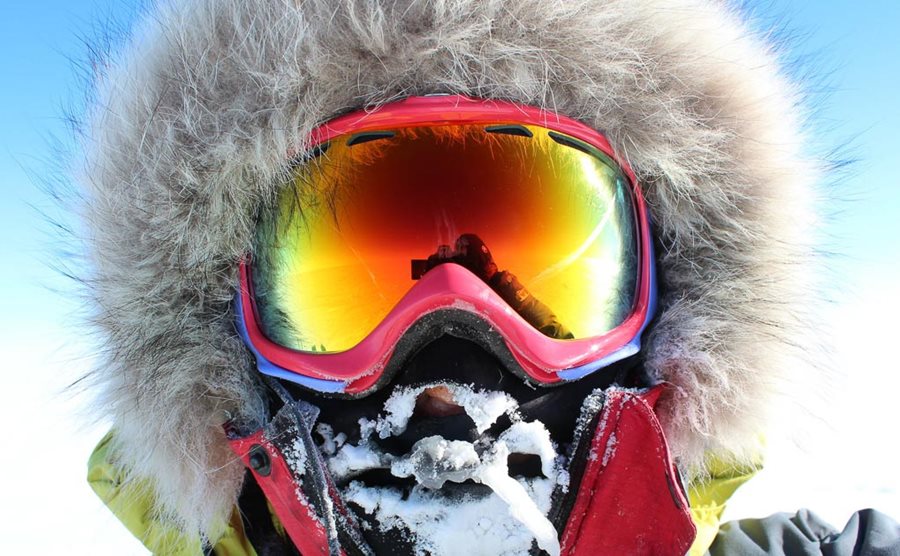 Vilborg Arna Gissurardóttir is mostly known for her mountaineering achievements. She exchanged a comfortable life for adventures and went on a solo expedition on the South Pole, climbed the highest peaks in the world and now dances on a television show. She also manages her own travel agency Tindar Travel.
After two unsuccessful attempts, in 2017, Vilborg Arna reached the top of the world's highest mountain. What does the first Icelandic woman to summit Mt. Everest think about labels, death, and dreams?
What inspired you to become a mountaineer and then a polar explorer?
I think it's just my passion. No matter how much you suffer in an expedition, somehow you always want to go back. I mean, you can't do this stuff for such a long time without having it as a true passion. I just love it.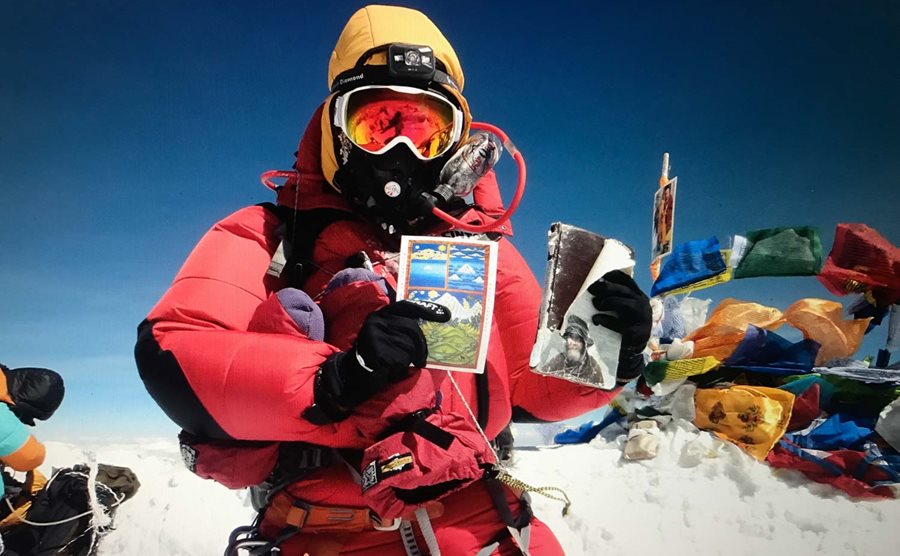 When did you realize that this is something you want to do for your life?
It was quite funny. When I was 22, I was working in Geirland Hotel in Kirkjubæjarklaustur, which was owned by my aunt. I was working there to clean rooms. … I could see Hvannadalshnúkur, the highest peak in Iceland, from the window when I was cleaning the floors. 
So I was like, "Wow, I'd really just [like to] climb the mountain." And everybody around me was like, "How are you gonna climb the mountain?" Because I didn't have any background. I was more focused on partying. But then I saw a trip advertised and I went along with my friend who was working with me. It was sort of like my first hike ever. …  it was the day that changed my life. Completely. I just went on this trip and I was like, this is what I want to do.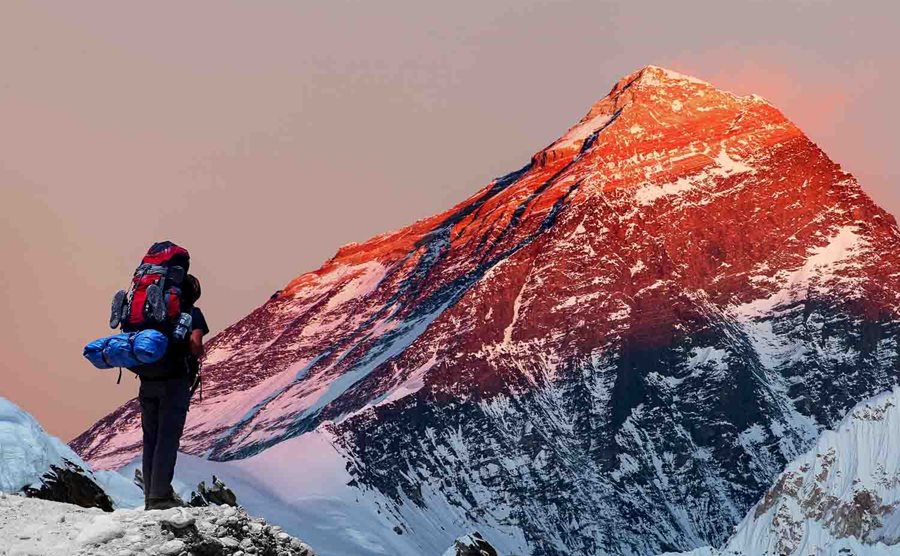 So your lifestyle was very different before?
Before that, I was always kicked out of school. I had no ambitions. I didn't connect with goal setting or anything. …
But the trip changed everything. I think for me, it was my first personal victory in a very long time. I have always been very connected to nature. I am from the Westfjords, and growing up there I had spent a lot of time with my grandparents. But not mountaineering. Just picking up berries with my grandparents.
Then from there, I went from being a sort of rebel to someone who was actually working very hard on some kind of career. I went on the Icelandic search and rescue teams the same year. But also after I finished the rescue team training, I wanted to have something else, so I went to university. 
Then, suddenly, from being a complete rebel, I had finished a master's degree in just five years, just because of this. The only twist in my life. I always wondered what my life would have been if I would not have gone for that hike!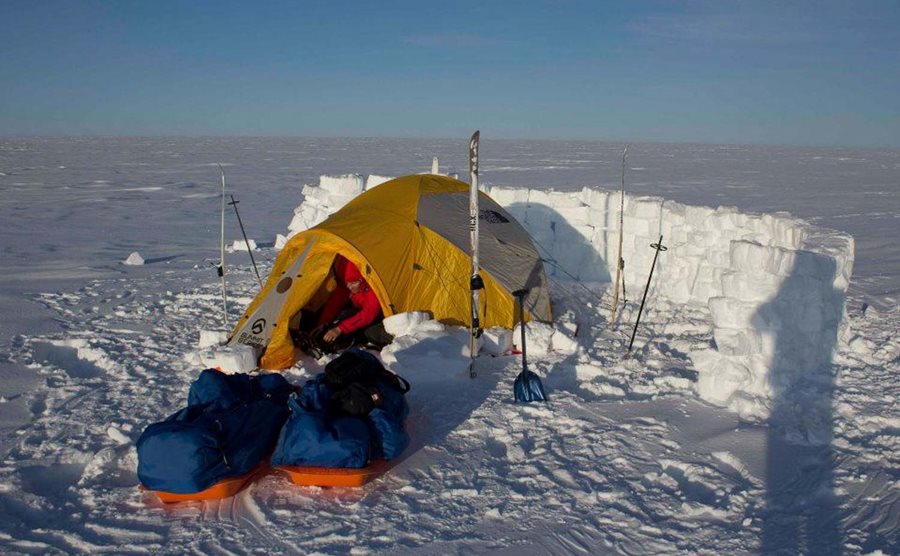 Outdoor projects obviously require financing. How did you make the money to support your projects?
I have a background in tourism and I know tourism quite well. I was doing a lot of rural development, destination branding and so on. And I love my job. I had a stable income and a really comfortable life when I was 32 — so I decided to follow my dream.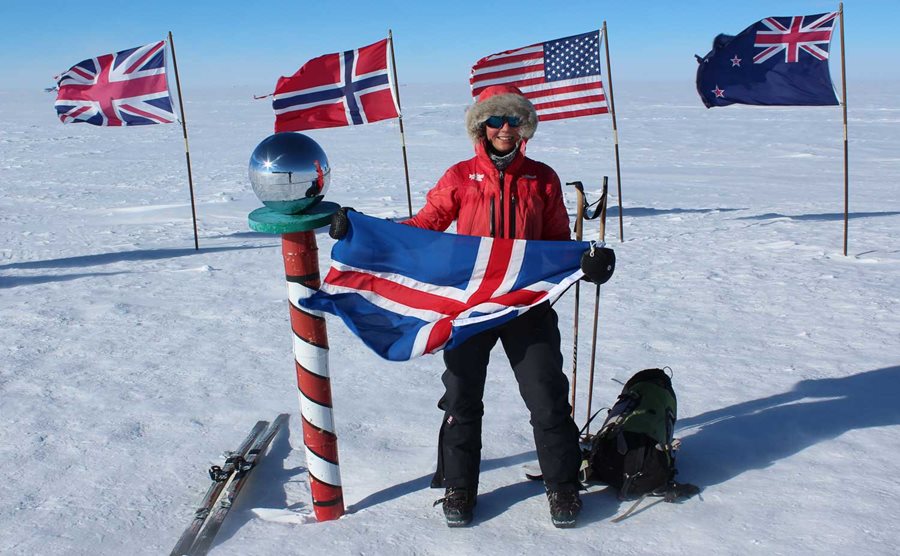 Almost every news article about you says that you are the first Icelandic woman to climb Mt. Everest. Do you like this label?
Yes and no. All the stuff that I've done, I've been the first Icelander who did it. But they always refer to it as the "first Icelandic woman." I think it's kind of funny. They had an article about the first Icelandic man to climb some mountain, I was like "yay cool!"
But I am proud of it in a way. It can be really hard — when you are seeking advice or something like that. Quite often I had to figure out stuff instead of being able to ask someone. But actually, it's part of being an explorer. You just go find answers.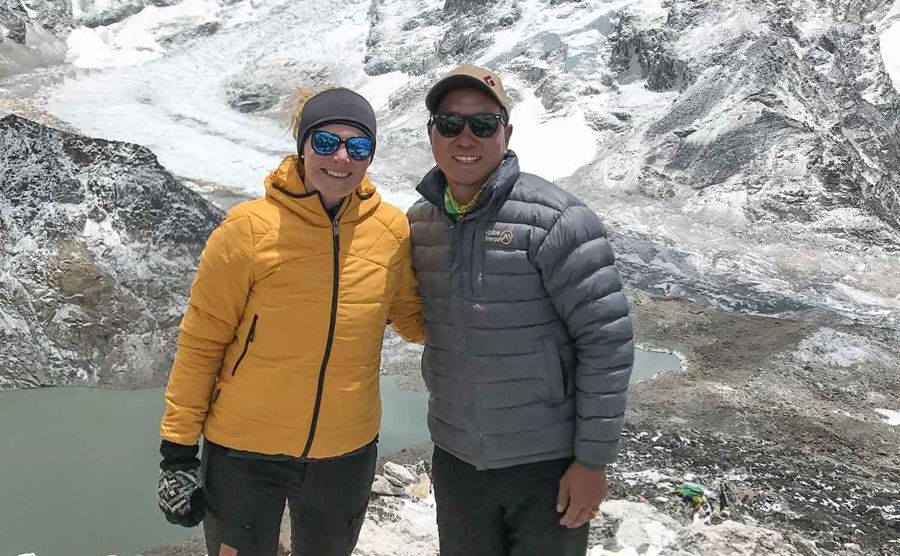 In 2014, you witnessed an avalanche in which other climbers died. Does the thought of death come to you a lot?
Yeah, in a way. That day in 2014 was a very tragic day. It was a big accident, 16 people died. So I was trying to call my dad and tell him the story about what happened. I couldn't talk. It happened in front of our eyes. ...
In 2015, I was up on Everest again when the big earthquake happened in Nepal. And my camp was almost hit by an avalanche. It was very close to the base camp, and one-third of it was destroyed including my camp, my tent, and everything. And there were also casualties during that time.
So my first two attempts to [climb] Everest were very tragic, a lot of people lost their lives and I actually stopped climbing. 
After 2015, I decided I would not climb anymore. I was really sad.  One of my best friends lost his brother and he was injured and so on. This kind of experience really affects you. I was exhausted from hard experiences and of course, I was extremely tired. I had not stopped [climbing] for four years. I was constantly on an expedition. So for one year, I didn't climb at all, not even in Iceland. 
But then I decided to go to Nepal to have closure, to see my friends, to just go and sit on Everest base camp, to see how I'd feel. It was in the autumn in 2016, one year after. And I came to basecamp and I just stood there and I just cried and cried. But I felt much better afterwards. It was relieving. …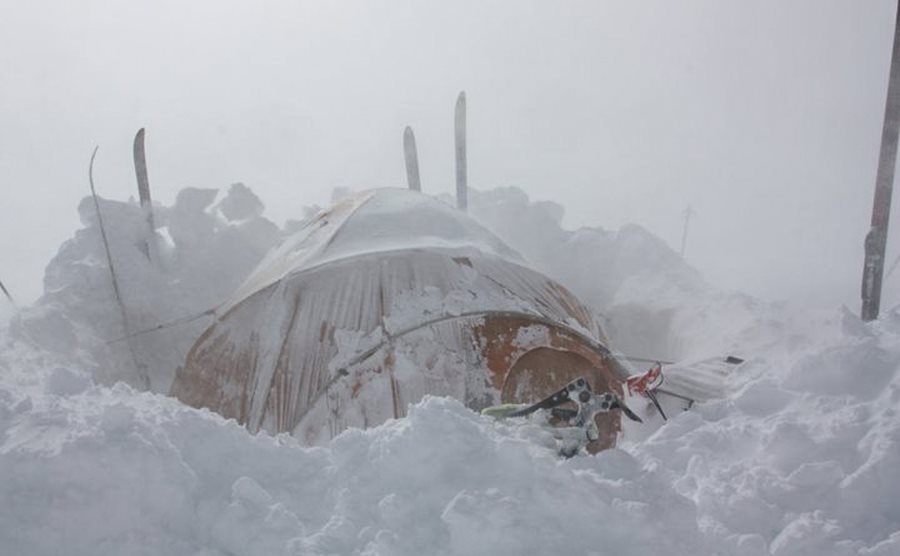 When you have a passion, it's like a fire. You don't care how little money you have, you just find the money, or whatever, you just go after your dream. But then it felt like someone brought cold water, and poured it over the fire, and it just went "phew…" that's how I felt. You are just ash after the big fire. 
And then, I found the sparkle. I just had the sparkle again. So I said to the guys I would try [to climb Everest] once more. I didn't tell anyone about it, I told my family but it was not on the news. We made it public when I was already in Nepal for two months, when I had finished everything except the summit push. 
There's a lot of effort: you have to be there, you live on the glacier for two months. You need to get your body ready.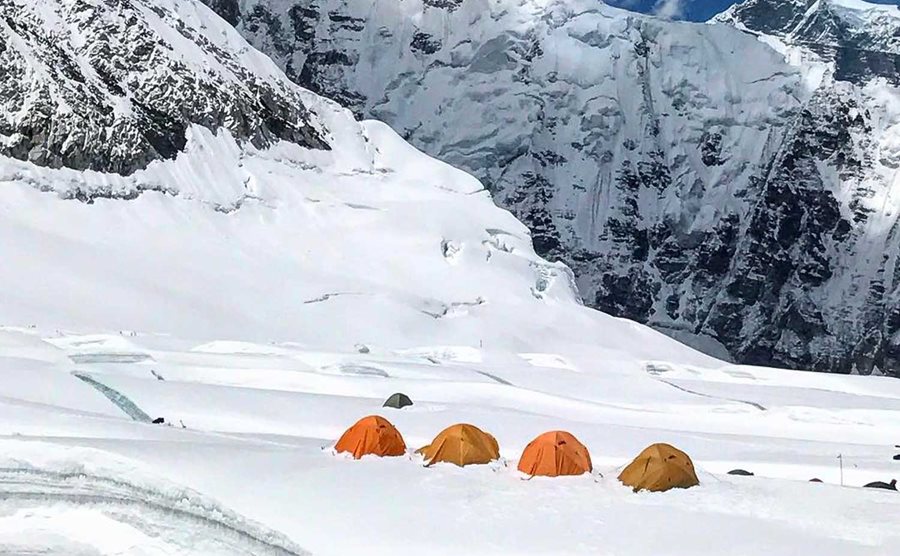 Of all the expeditions you've gone on, which four are the most special to you and why?
The South Pole expedition. It was such a game-changer ... I didn't know what would happen when I came home [after the expedition]. I didn't have a job. ... It was my first expedition and it was hard to get sponsorship. 
I said goodbye to my normal life and started this new lifestyle [of a mountaineer], like a career or something. It was a risky move.
The Everest expedition. It's special because of my history with Everest, from the disaster, to stopping climbing, to starting climbing again. To then actually standing on the top.
There's one mountain called Cho Oyu in Tibet that's very special to me because I actually managed to climb it solo, without oxygen, without other support. It's 8,200 meters above sea level. It's the sixth highest mountain in the world. It's special to me because it was a huge personal challenge.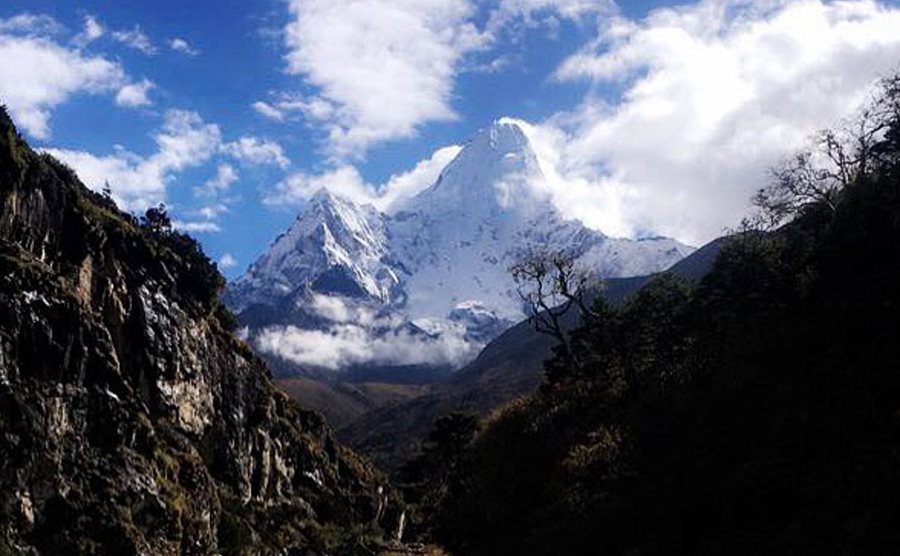 Also, I have to say Ama Dablam. I did it with a group of friends and my boyfriend. It was our first high altitude expedition to a mountain together.
What's your next project coming up?
I am now dancing! I'm on a dance show like "Dancing with the Stars" ["Allir geta dansað" in Iceland]. You have one amateur and one professional dancing together. It starts in two weeks so now we are in preparation and training. I train dance for six hours per day! It's very different, and I love it.
Do you have any special advice for our readers about Iceland, nature or outdoor lifestyles?
My advice is to be mindful when you experience [Iceland and nature]. We're all kind of occupied with taking the perfect Instagram photos. Just be mindful. It's okay to [take pictures], but the whole journey shouldn't be about taking the perfect photo.