Everything from Penises to Vikings
Museums and national art galleries add a special touch to any holiday. You can hit the most famous sights, but only after touring a museum or an art gallery can you truly understand what the country is all about. 
Iceland is not only home to unique nature and geology, but also features one-of-a-kind museums that no other country possesses! Iceland's phallological museum is probably the most famous, but it's not the only weird museum in the country. 
Bored of the traditional history museums and art galleries? Discover Iceland in all its quirky glory by visiting the 5 weirdest museums in the country.
1. Icelandic Phallological Museum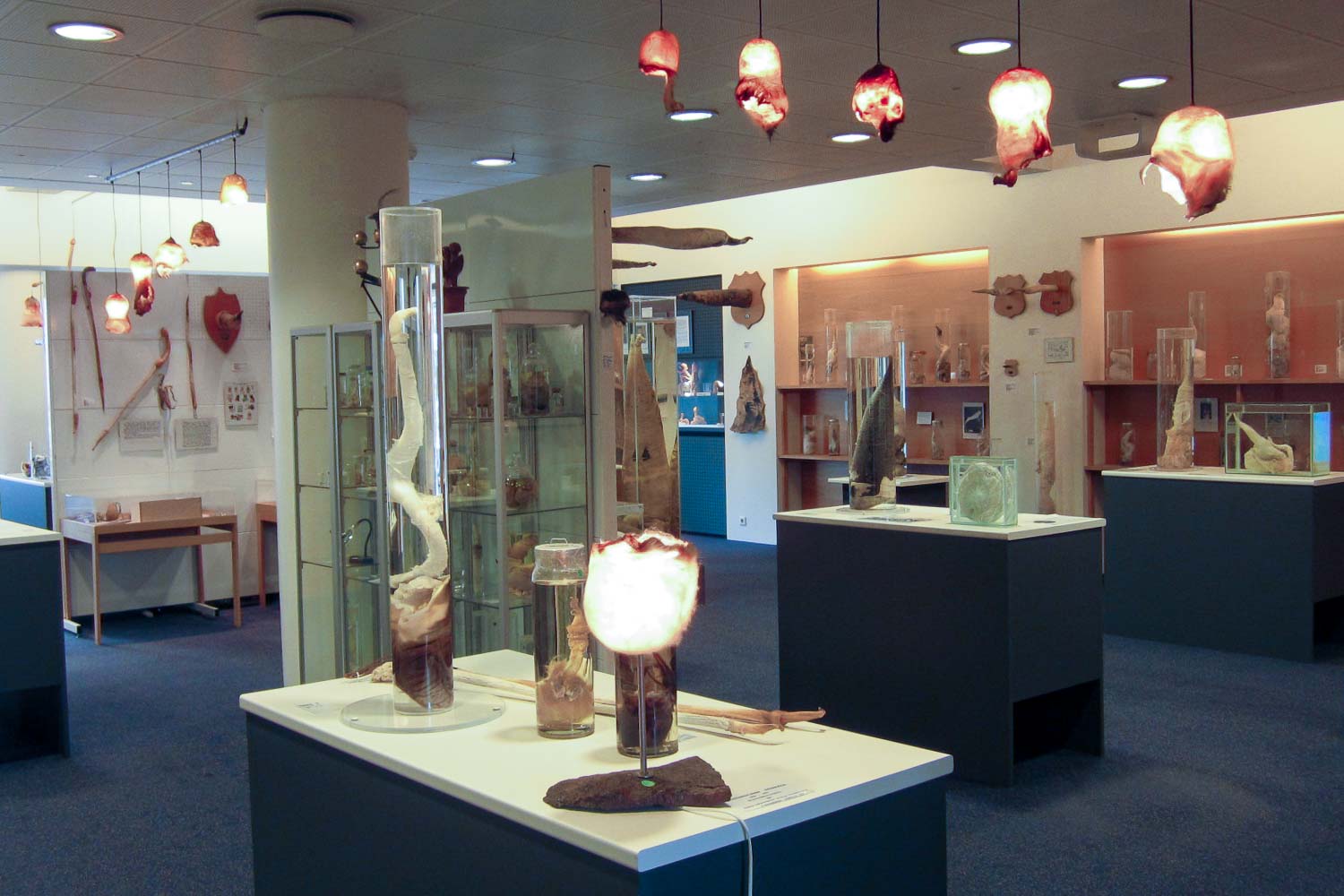 Where? Laugavegur 116, 105 Reykjavik
When? Every day from 10 a.m. to 6 p.m.
Why? For all the penises you have yet to see
Admission: 1 700 ISK
This phallic attraction contains around 282 penises and penile parts belonging to 93 species of animals — almost all sea and land creatures found in Iceland, including Huldufólk (Icelandic elves) and trolls' penises. From tiny rodent penises at 0.019 in (0.5 mm) in length to giant whale phalluses at 9.8 ft (3 meters), visitors can see real, life-sized male reproductive organs preserved in formaldehyde.
The penis collection began in 1974 when the founder of the museum was given a bull's penis to use as a cattle whip. Then, village folks started to bring him all kinds of penises as a joke. By the 1980s he had already collected around 13 specimens. In August of 1997, he opened a museum containing around 64 specimens of land and sea mammals. 
In July of 2011, the museum received its first human phallus, one of four promised. The detachment from the body didn't go as planned,  so the museum currently displays a pale, shriveled mass of fat and skin in formaldehyde. Another human penis promised to the collection is still attached to the museum's owner and will be donated upon his death.  
The penis museum is the only one of its kind in the world and definitely worth a visit. 
2. Viking Museum in Iceland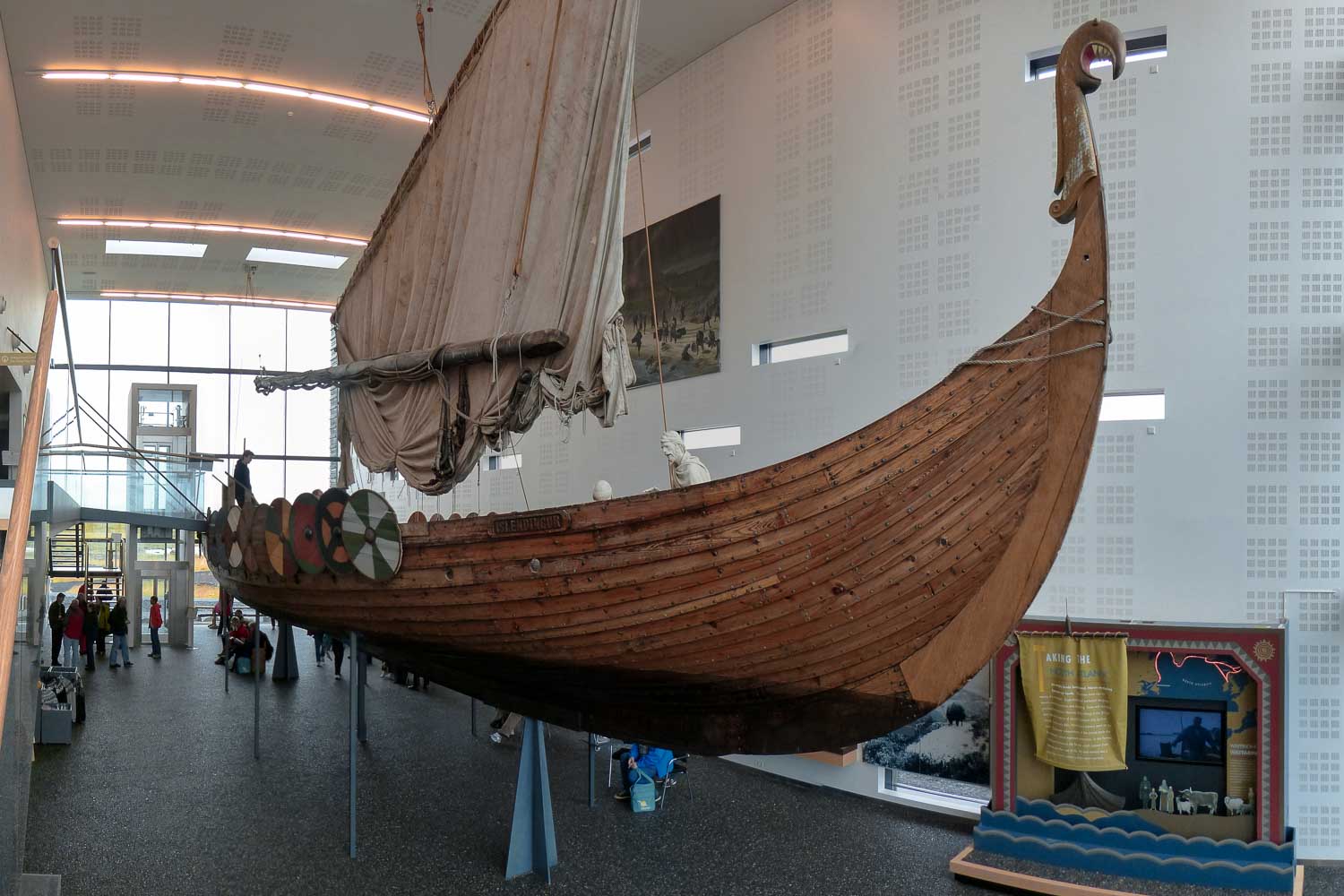 Where? Víkingabraut 1, 260 Reykjanesbær
When? Every day from 10 a.m. to 4 p.m.
Why? For the tiny bit of Viking in you
Admission: adults - 1 500 ISK, kids - 1 300 ISK
Tied to an abundance of legends and sagas, Vikings were the first people to discover and settle Iceland. The Viking World museum located on the Reykjanes Peninsula has stored a wealth of history behind its doors. 
As soon as you enter the museum, you'll be greeted by a huge replica of the Íslendingur. The Íslendingur is an ancient Viking ship that was found along the shores of Norway in 1888. The ship is also believed to have been used by a Viking from Denmark during the discovery of Iceland. You can enter the ship from the second floor of the museum and walk around it, as you pretend to be on a seafaring voyage to Iceland.
Besides the Íslendingur, the museum is filled with maps, information boards, interactive computer displays, and replicated Viking artifacts, among other things. There is also a tiny cinema that shows Viking documentaries.
3. The Saga Museum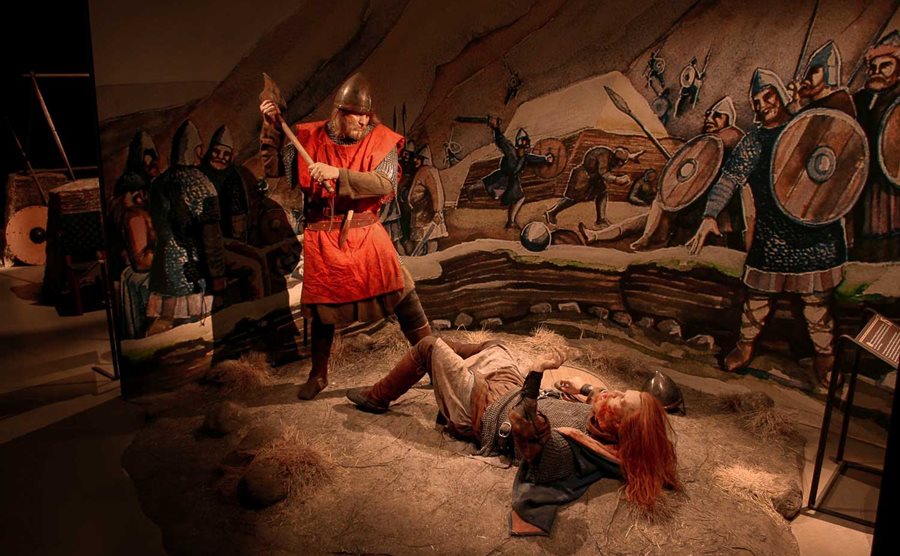 Where? Grandagardi 2, 101 Reykjavik
When? Every day from 10 a.m. to 6 p.m.
Why? For the history nut in you
Admission: adults 2 200 ISK, children 800 ISK
The Saga Museum in Reykjavik is an interactive playground for every history nut. The museum isn't big, but it hosts many artifacts from Iceland's legendary history. Upon entrance, you're given an audio guide in 7 languages (English, French, German, Russian, Spanish, Swedish or Icelandic) which will guide you through the hallways of the museum. 
The journey will introduce you to the first settlers in Iceland, important moments of history that played a huge role in the fate of Icelanders, and Black Death. Those moments are based on information from the Icelandic Sagas and portrayed by life-size mannequins that replay history in front of your eyes.
4. Punk Museum
Where? Bankastræti 2, 101 Reykjavik
When? Every day from 12 p.m. until 8 p.m.
Why? For the toilet full of punk rock stories
Admission: 1 200 ISK
Opened in 2016 by rock star and legend Johnny Rotten of the Sex Pistols, the Punk Museum in Iceland showcases the history, evolution, and style of the Icelandic music scene. Located in what used to be an underground lavatory, the museum displays photos, posters, instruments, clothes and various other items from the late 80s and early 90s to the present. 
Here, you're able to touch and see memorabilia from various performances by foreign as well as local rock stars, like Sigur Ros and Bjork. You'll also have the chance to listen to some of the oldest punk records in Iceland on pull-down headphones. If that's not enough, pretend to be one of the rock stars by dressing up in their clothes and snapping a few rocking pics!
5. Ghost Center and Icelandic Wonders Museum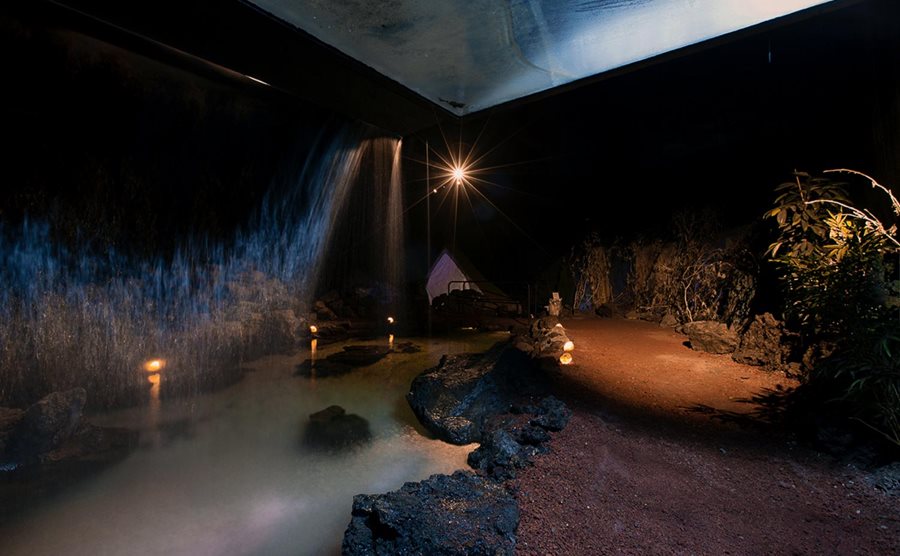 Where? Hafnargata 6, 825 Árborg
When? Monday, Tuesday - Closed; Wednesday - Sunday Ghost Center opens at 1 p.m. and closes at 3 p.m.; Icelandic Elves opens at 3 p.m. and closes at 5 p.m.
Why? For the child in you
This Ghost Museum in Iceland combines ghosts, elves and the Northern Lights! It allows you to experience the mythological history of Iceland in the most interactive way. Upon entrance, you're given headphones with audio full of famous Icelandic ghost stories. The audio becomes alive when you walk through the maze of the ghosts combined with performances. The Ghost Center opens its doors from 1 p.m. to 3 p.m.
The other half of the day is dedicated to elves and Northern Lights. The Icelandic Elves museum opens at 3 p.m. and closes at 5 p.m. Here, You will have a chance to explore the mystical world of elves and learn about their importance and lifestyle in Iceland. In the elf museum, there's also a cinema displaying a movie about the most breathtaking natural phenomenon in Iceland — the Northern Lights. The Icelandic Wonders Museum is a great way to spend a day with family and learn heaps about the mythology, legends, and sagas of Iceland.