By Adelina December 10, 2019
Get Active with Everything from Surfing to Heli-skiing
Winters in Iceland are cold and dark, but that doesn't mean you should spend them hibernating! With exciting options like backcountry skiing near active volcanoes and surfing on the Arctic Ocean, Iceland in the wintertime is as lively as ever.
These are our favorite spots in Iceland for winter sports and activities. Take your pick!
Skiing and Snowboarding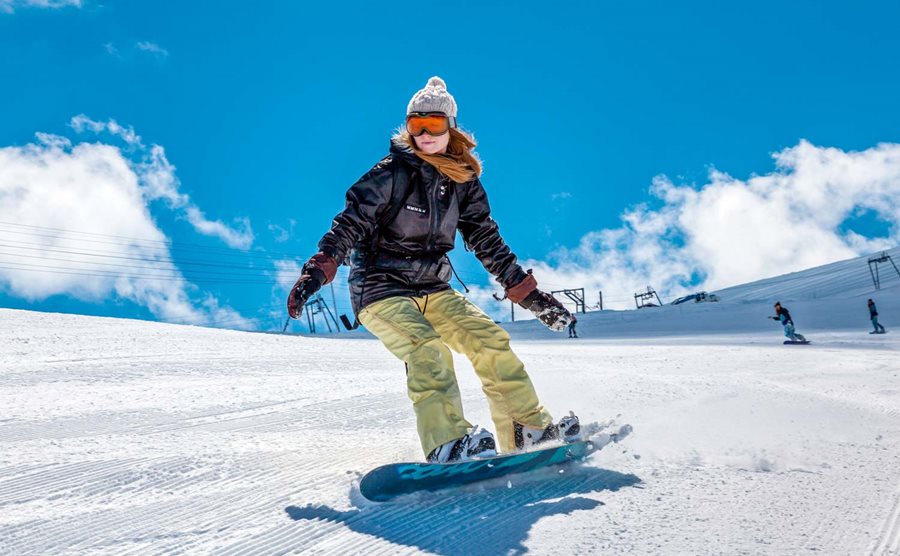 Iceland's mountainous landscapes make for outstanding skiing and snowboarding opportunities. The country is full of ski resorts and off-piste trails. A number of ski resorts open up to views of the Atlantic and Arctic Oceans. Even better, dark Icelandic nights give you a chance to hit the slopes in the glow of the Northern Lights.
Usually, Icelandic skiing season runs from late November until March and there's always plenty of snow in the mountains. Along with skiing and snowboarding trails, Iceland also offers cross country- and heli-skiing opportunities.
Ski Resorts in Iceland to check out:
Mt Hlíðarfjall near Akureyri in North Iceland hosts a ski resort with

the highest altitude in Iceland. The resort rests 476 to 950 m (1 560 to 3 117 ft) above sea level. Hlíðarfjall ski resort has been ranked one of the 12 most exotic ski resorts in the world. It features 7 ski lifts and has nearly 15 km (9.3 mi) of ski trails.
Bláfjöll ski resort is

the largest

in Iceland. The area is located a half-hour drive from Reykjavik and has 15 lifts. The resort is popular among mountain skiers and snowboarders, but multiple hiking and cross country skiing trails also run through the area.
Skálafell ski resort is located near Reykjavik and is a good destination

for beginner skiers and snowboarders

. The area has 4 ski lifts, trails for cross country skiing, and two

hiking routes

of different lengths.
Isafjördur ski area, or Dalirnir Tveir, in Westfjords offers 9 km (5.6 mi) of slopes and has three lifts. The resort features tracks for experienced winter sports enthusiasts. Adventurers who reach the highest points of Dalirnir Tveir are awarded with

views of Westfjords and a river under their feet. 
Off-track skiing opportunities are also available in the ​​Tungudalur valley. With an area for beginners and multiple cross-country tracks, the resort is a good destination for families.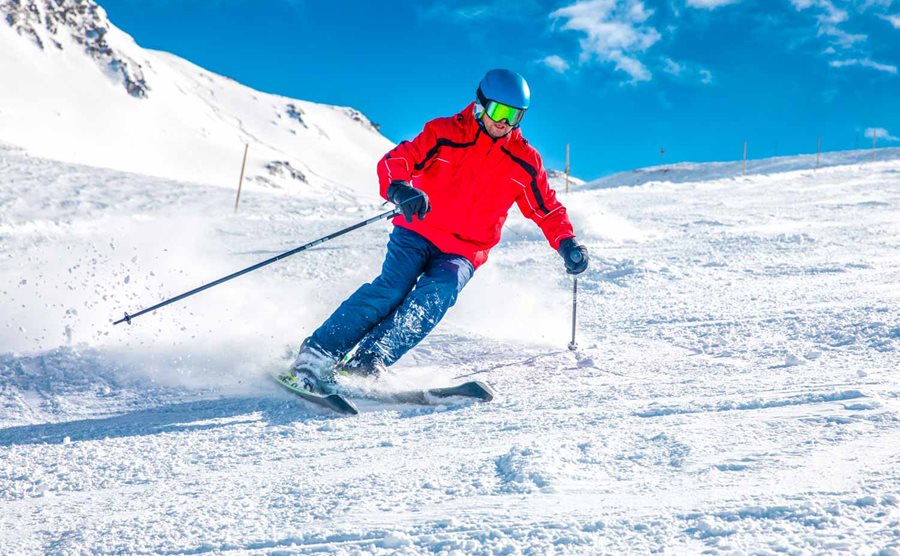 The peaks of the Oddsskarð ski area in East Iceland feature

views of Icelandic fjords

. Two tow lifts and a children's lift take skiers up to 840 m (2,755 ft) high. Easter is the best time to visit Oddsskarð. The annual

Páskafjör Festival

holds skiing and snowboarding competitions, Easter egg hunts, orchestra concerts and a firework show.
North Iceland's

Tröllaskagi

, or

Troll Peninsula

, is home to multiple hotels, restaurants and museums. The peninsula offers a bunch of activities, including snowmobiling, ice climbing, whale watching, golfing and angling.
Tröllaskagi encompasses three ski resorts: Siglufjördur, Olafsfjordur and Dalvik. Along with traditional skiing and snowboarding tracks, the area also offers heli-skiing and cat skiing. A helicopter or a snowcat takes you up to the mountain peak and you glide down, often off the beaten track.
The Troll Peninsula lies right by the Arctic Ocean and most of the peaks feature views of the ocean. The season here runs from the end of February all the way until June, allowing skiers to hit the slopes under the Arctic Sun.
Winter Hiking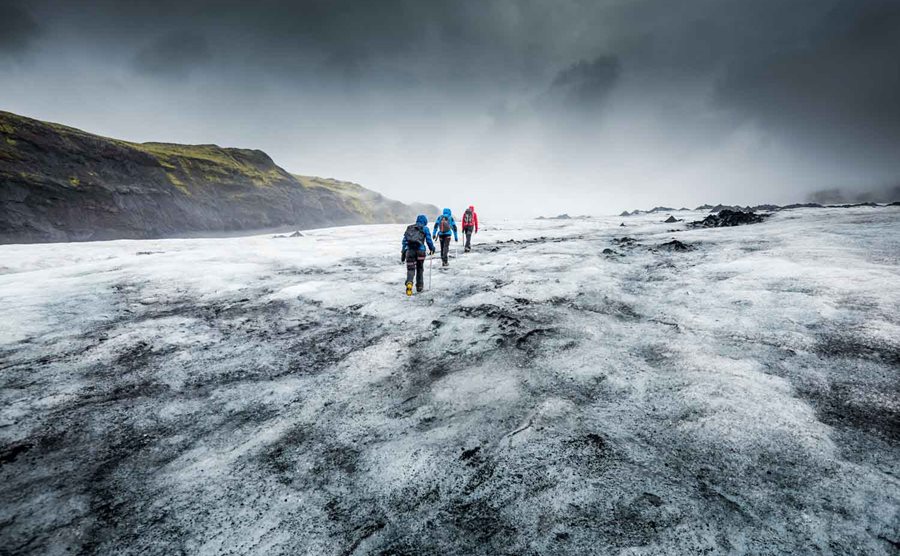 Limited daylight in wintertime means that hikes tend to be shorter. Still, they're no less satisfying! When weather allows, winter hikes are a real treat. 
Hiking up gentle slopes covered in frosted snow that creaks under your feet is among the most pleasant feelings in the world. It's even better when lakes and mountains surround you.
Ideas for winter hikes in Iceland:
One of

the most picturesque winter hiking routes

runs up to Mt. Armannsfell, near Thingvellir National Park. The hike takes around 4 hours and covers around 9 km (5.6 mi). The hike features views of the largest natural lake in Iceland, Thingvallavatn, Mt. Botnssulur and historic Thingvellir site.
If

hiking and relaxing in natural geothermal pools

sounds like your cup of tea, hike to Reykjadalur hot springs in South Iceland. The one-way hike to the springs takes around an hour. You'll be rewarded with a dip in the steaming natural pools at the end.
Glacier hiking is a good choice for those seeking something new. A number of local tour operators offer glacier hikes. They provide all the equipment and tell you all about the glaciers, making your hike both safe and entertaining. For beginners, Sólheimajökull Glacier is a good start.
Winter hiking requires careful preparation as Icelandic weather is often unpredictable. At a minimum, you must wear sturdy shoes, dress in layers and check the weather forecast. Don't underestimate Icelandic winters, no matter how pretty they are!
Winter Surfing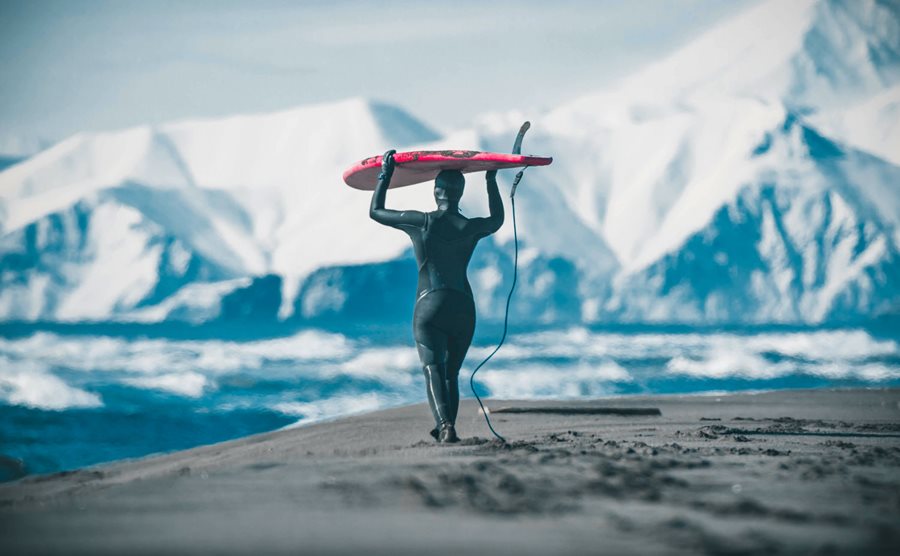 When you think about Iceland activities, surfing is probably the last thing that comes to mind. Surfing is usually associated with sunny beaches and bikinis. Time to challenge this misconception — slide into a wetsuit and ride the waves along the coasts of Iceland, even in the winter!
Best places for winter surfing in Iceland:
The Troll Peninsula across the Arctic Circle

offers surfing on the Arctic Ocean. Surf surrounded by

deep fjords and snowy mountains!

Hot chocolate and a quality wetsuit will keep you warm.
Reykjanes Peninsula

is the best option for those who are staying in Reykjavik and want to give surfing a go without traveling too far. Surfing classes are also available.
As extreme as jumping into an ocean in winter sounds, surfing in Iceland has its perks. Beaches here are never too crowded, and you have great chances to encounter Icelandic wildlife.
Ice Skating in Reykjavik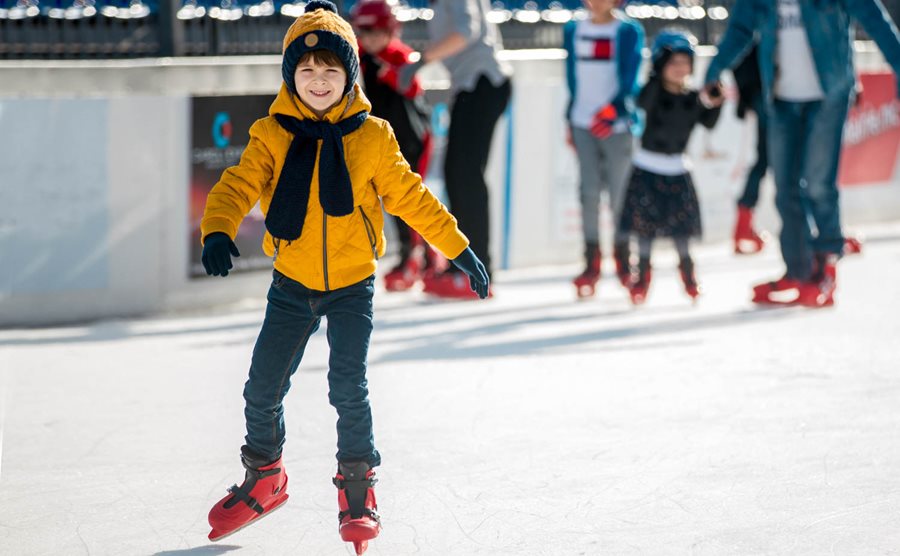 Ice skating doesn't have to be a winter sport, as indoor ice rinks are open all year round. But if you're looking to get into a festive spirit, gliding on an outdoor ice rink with holiday songs playing in the background is the fastest way to get into a jolly mood.
Ice rinks in Iceland:
Skautahöllin, an ice skating hall in Laugardalur, Reykjavik is suitable for figure skating and ice hockey. The indoor hall is open for competitions, practices and the general public, with

ice skates available to rent on-site

.
Egilshöll is a

recreational center outside Reykjavik

. The center has a large ice rink, an inside football field, a bowling center, a cinema and a restaurant. The ice rink is open to the public during certain hours when figure skaters and ice hockey teams aren't practicing.
In December, Ingólfstorg square in downtown Reykjavik turns into a small Christmas village. An outdoor ice skating rink and an ice skate rental open up for the public.

If you bring your own skates, you can glide on the ice for free!
Iceland Winter Games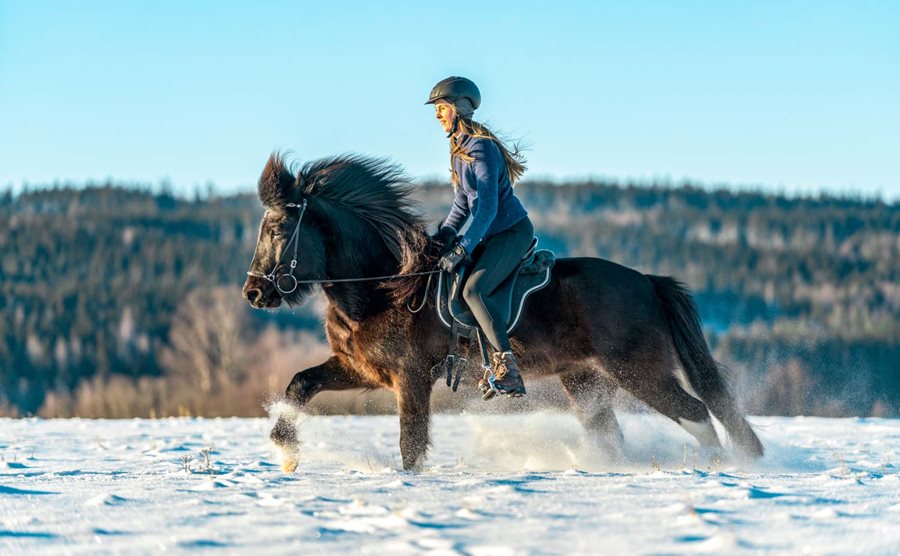 The Winter Festival in Akureyri in North Iceland holds winter sports games every March. It's one of the fastest-growing winter festivals and hosts uniquely Icelandic winter activities. Competitions include jump-skiing and snowboarding on volcano-shaped trampolines, Arctic horseback riding and snowmobile racing.
In 2019, the festival lasted three days. It gives you a chance to try out Icelandic winter sports including surfing, snowmobiling, and all types of skiing and snowboarding.