By Adelina December 16, 2019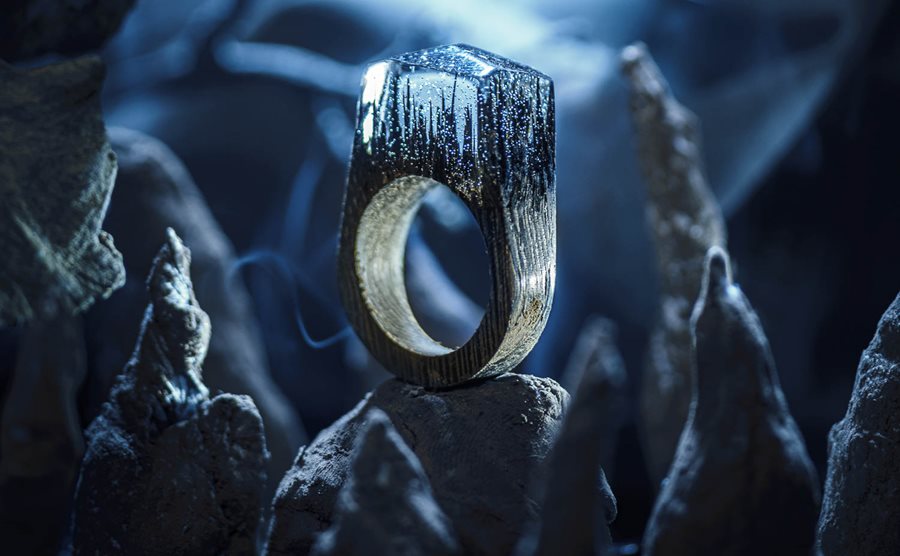 Trade Fridge Magnets and Keychains for the Smell of Iceland and Tasty Lava Rocks
We're way past the time when bringing a plastic key chain from the duty-free shop at the airport was socially acceptable. But don't allow your search for unique gifts become a headache that takes away from your precious vacation time! 
Lucky for you, we've compiled this list of the most authentic gifts and souvenirs in Iceland that your friends and relatives will genuinely love.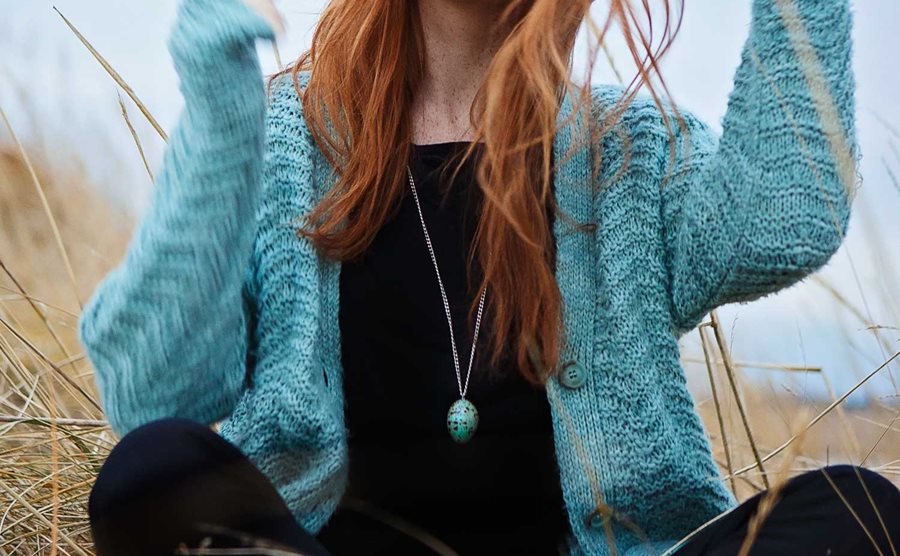 Icelandic Wool Sweater
If you're only going to bring one thing home from Iceland, it has to be a lopapeysa — the famous Icelandic wool sweater. Any locals you meet in Iceland will tell you the same. 
These sweaters are simply magical. Lopapeysa barely ever needs to be washed and doesn't burn (not that you should test it!)​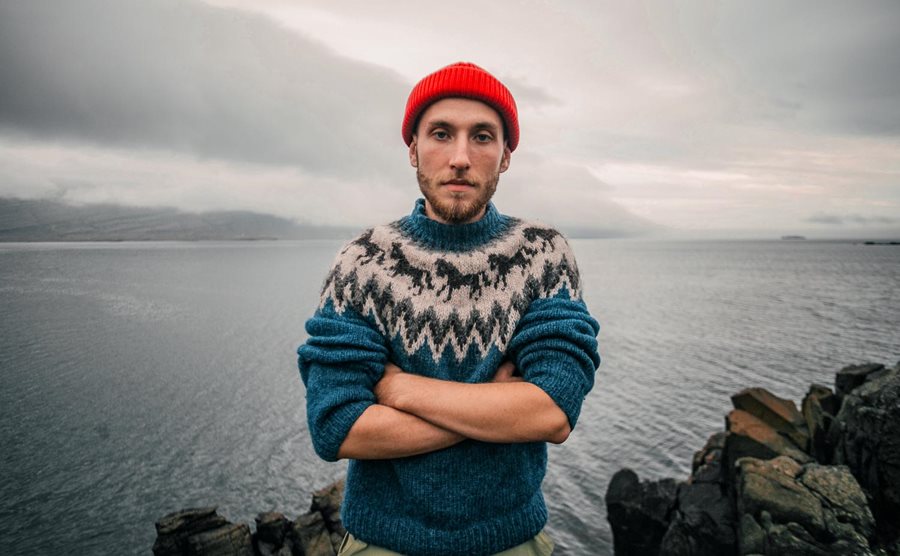 Say thank you to Icelandic sheep and get one of these warm, light, and waterproof sweaters. If you're feeling creative, you can also purchase Icelandic wool yarn and knit or felt an original piece yourself.
Check out Alafoss wool store in Mosfellsbær for wool blankets, handknitted lopapeysa

, and all sorts of

Icelandic yarn

.
Pay a visit to the Icelandic Handknitting Association, which sells everything from woolen sweaters to gloves, socks, and bags

. Fun fact: the association was founded by a group of women back in 1977, who established guidelines and standards for the production of woolen goods.
Icelandic Handcrafted Jewelry
Jewelry is a great souvenir if you don't have a lot of space in your luggage. Anyone who has good taste and appreciates quality is also bound to love it.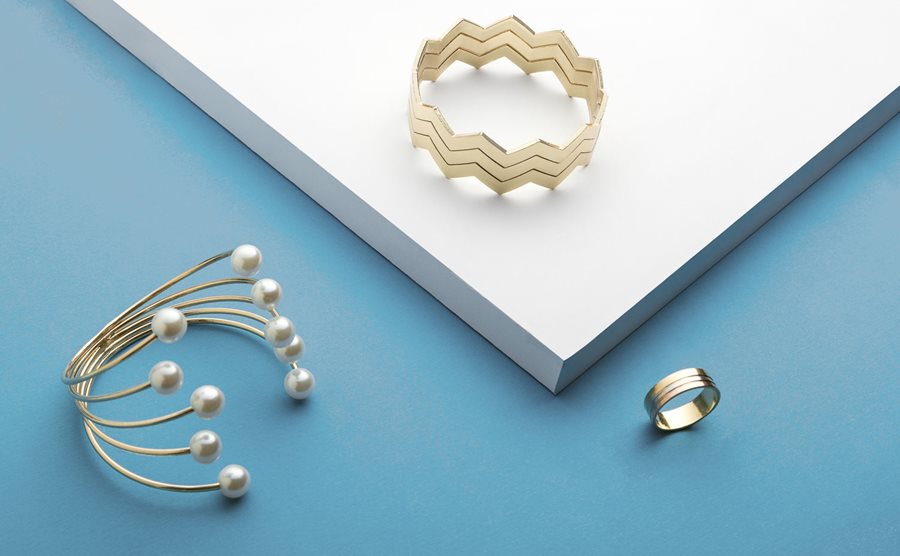 Icelandic jewelry is easy to find — the difficult part is deciding what to get with so much to choose from. Jewelry can get expensive, especially when it's handcrafted and authentic, so setting up your budget in advance is a good idea.
Read about our favorite jewelry (and clothing) designers, or check out these brands:
Icelandic Candy
Bringing home sweets that you can get in any international supermarket is not the most original idea. But here's how to fix it: bring authentic Icelandic sweets. Voilà!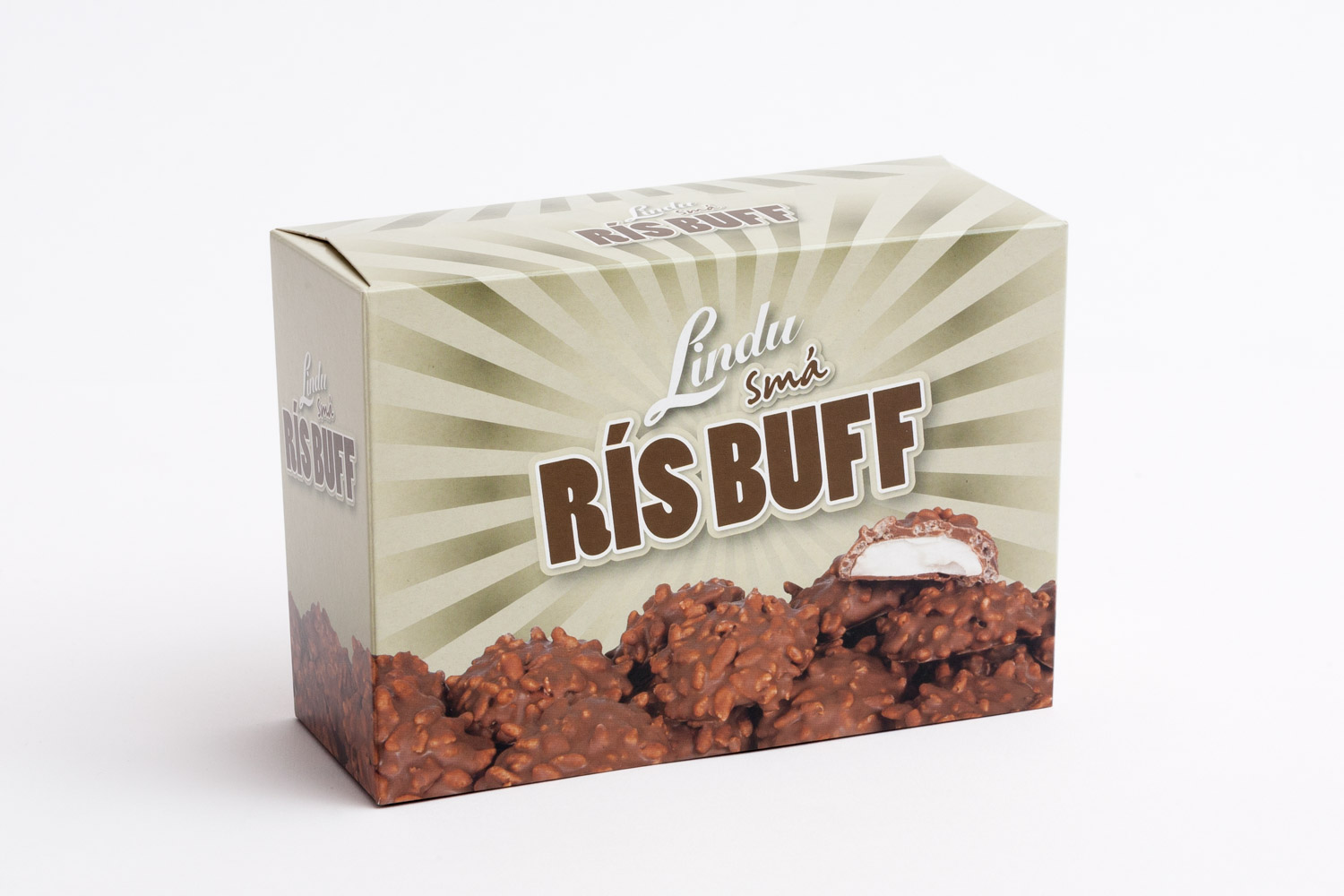 We might be biased, but all of our favorite Icelandic sweets involve

chocolate

. If you're not from someplace warm where chocolate melts as soon as you land, bring home

Lindu Rís Buff bites

.
If you are from a hot country, you'll just have to eat them before you land! That shouldn't be a problem since these chewy marshmallows covered in puffed rice and milk chocolate tend to magically disappear as soon as you open the box.
Bring a bag of

þristur

home from Iceland to become everyone's favorite relative. This

caramel chocolate

with

licorice

is nothing short of ambrosia. Surprisingly, even those who aren't keen on licorice can destroy a whole bag of þristur in one go. That being said, you won't find an Icelander who doesn't love licorice.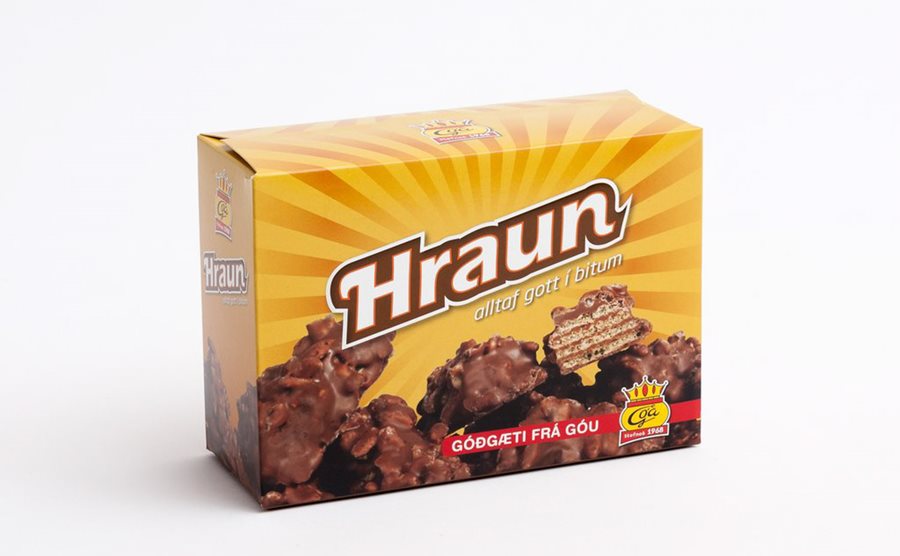 No matter how deeply you fall in love with Icelandic nature, please don't pick up any rocks or pebbles from the beach to take home. Be more creative and pick up a box of

Hraunbitar,

or

Lava Bites

! Your friends will appreciate the

vanilla wafers

covered in

rice puffs

and

milk chocolate

more than a piece of actual rock.
There's a whole bunch of Icelandic candy worth tasting and bringing home with you. Pick your favorite candy and spread Icelandic sugar around the world!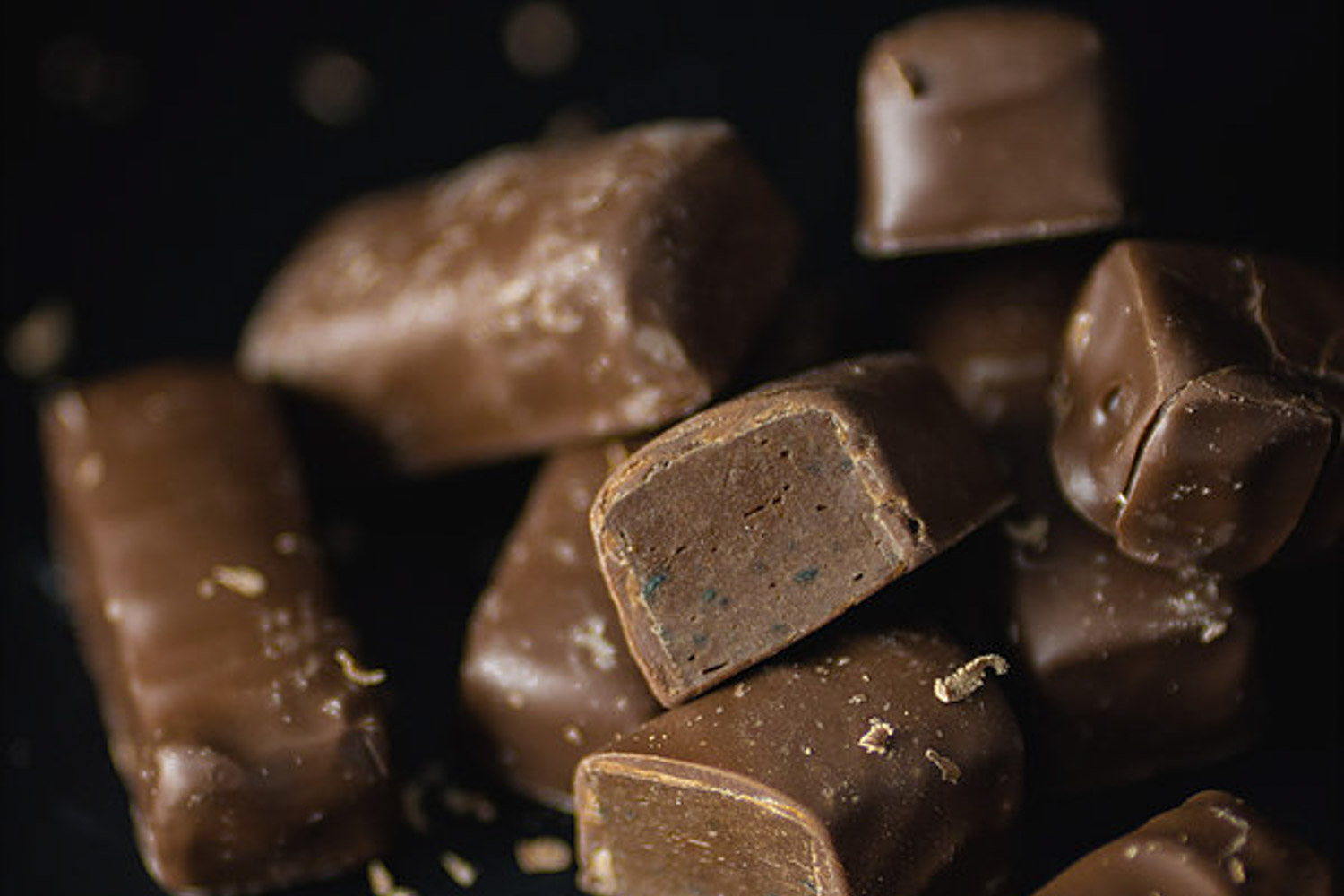 Icelandic Skincare Products
When in Iceland, take a good look at Icelanders' skin. You don't need to invade their personal space and risk being creepy — it radiates from across the room! 
No need to feel jealous as their secret has been cracked. It's Icelandic skincare products!
Get some for yourself or gift it to your friends and family. Skincare might not fix a grumpy face, but it's worth a shot. After all, have you seen a grumpy Icelander?
A couple of Icelandic skincare brands to look out for:
Angan skincare is based on traditional Icelandic rituals

— soaking in geothermal pools, dipping in the Atlantic Ocean and nourishing skin with hand-picked herbs. Angan's active ingredients include local botanicals, such as

arctic thyme

,

seaweed

and

Icelandic moss

.
Sóley Organics make their products in a tiny village in the northern fjords of Iceland. They work with local mountain spring water

and

wild herbs

that grow and flourish in

South Iceland

. Sóley Organics uses natural products, so if you get shampoo in your mouth while washing your hair, there's no need to panic.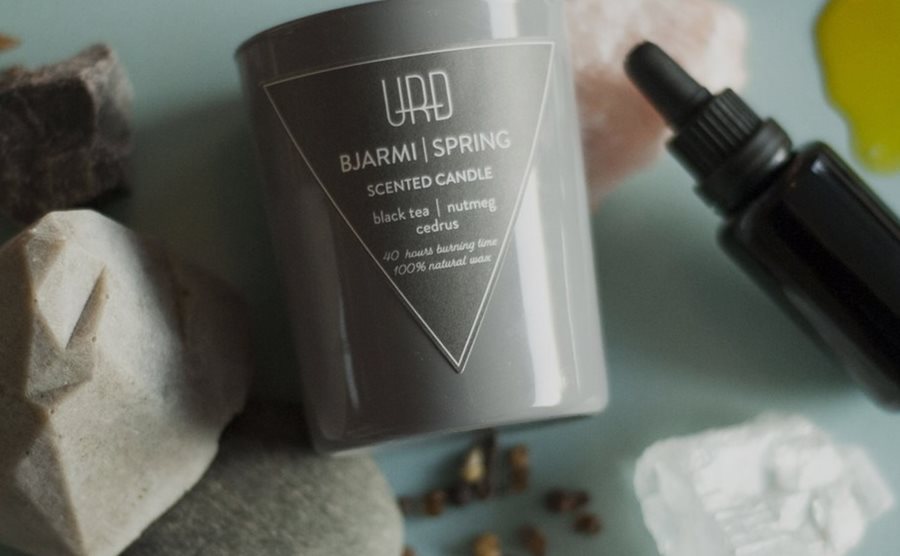 URÐ produces all sorts of scented products, but their Icelandic soap deserves a special spot on your souvenir list. Each of their cold-pressed essential oil soaps

contains something

authentically Icelandic

. A divine smelling stone-shaped bar of soap with

volcanic sand

, anyone?
Whatever Icelandic skincare product you go for, make sure it's produced in Iceland and uses local ingredients to ensure that natural glow.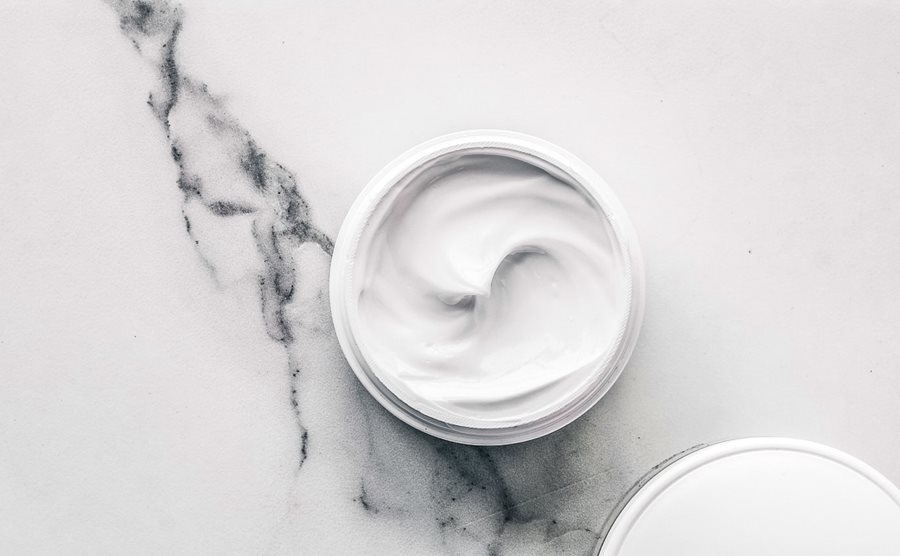 Icelandic Fragrances
Fresh mountain breeze, the smell of the ocean, moss, glaciers, and a healthy dash of sulfur combine in Iceland's air. It's not easy to bottle up this unique scent, but master perfumers have taken up the challenge and produced their own takes on Icelandic fragrance. We'll leave it up to you to decide whether these scents represent Iceland — after all, perfume is very personal!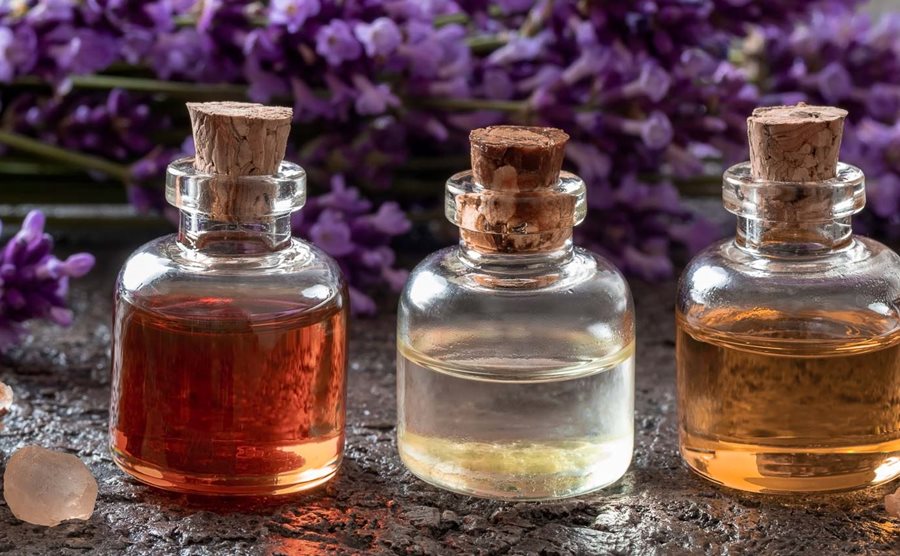 Here are some suggestions for those who want to bring home Iceland in a little bottle:
Andrea Maack created an entire unisex fragrance collection that represents the Icelandic landscape. Birch

will remind you of forest walks after rain, while

Coven

brings out memories of horseback riding through rolling lava fields.

Dual

will take you back to natural hot springs under the dark Icelandic sky. Souvenirs don't get more authentic than this!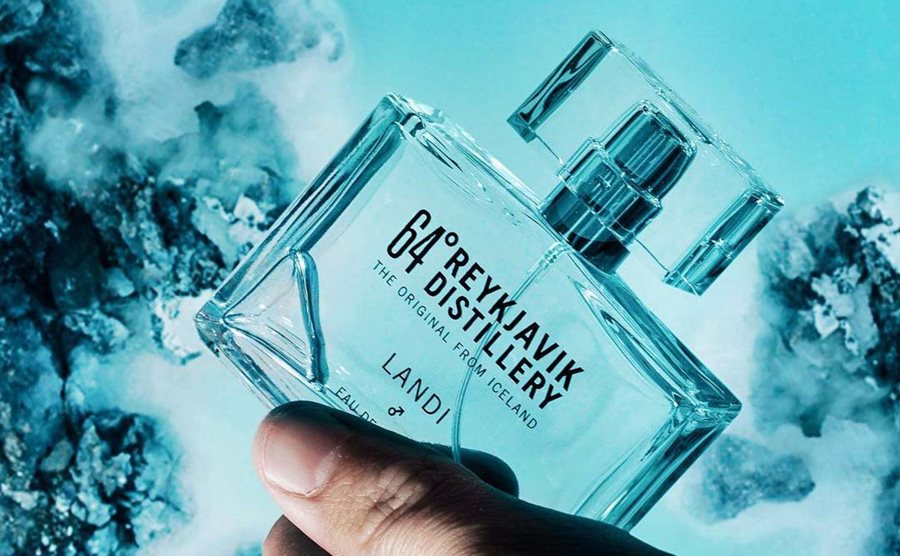 Landi by 64° Reykjavik Distillery is an essential oil blend of Icelandic botanicals

. This fragrance for men contains notes of

indigenous Icelandic plants

such as

juniper, caraway, Icelandic moss

and

Arctic thyme

, with the highest note played by

the mountain avens

. If you've set foot in Thorsmork Valley, you'll recognize this fragrance instantly.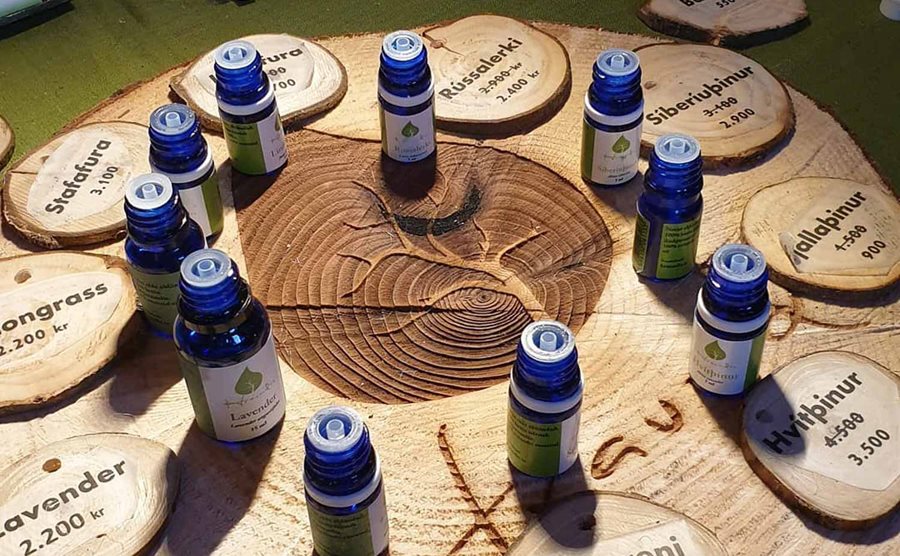 If perfume isn't your thing, don't worry! Iceland has an alternative for everything. Use Hraundís, Icelandic essential oils, in your laundry to make your clothes smell like the Icelandic breeze. Put a dash of Icelandic plant blend in your shoes and make everyone think you're an Icelandic troll in disguise.
Apart from smelling nice, Hraundís oils also kill bacteria and relieve muscle pain when massaged into the skin. All the botanicals are hand-picked in the vicinity of Borgarfjörður in West Iceland.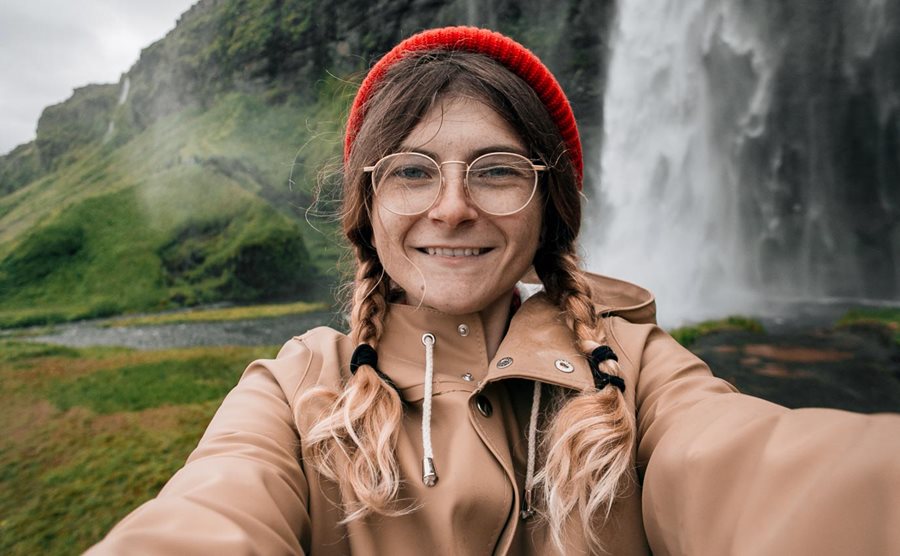 Whatever gift you bring from Iceland, big or small, tasty or fragrant, your friends and family will be happy. But let's be honest, you're the one who gets the biggest gift — memories of visiting Iceland.