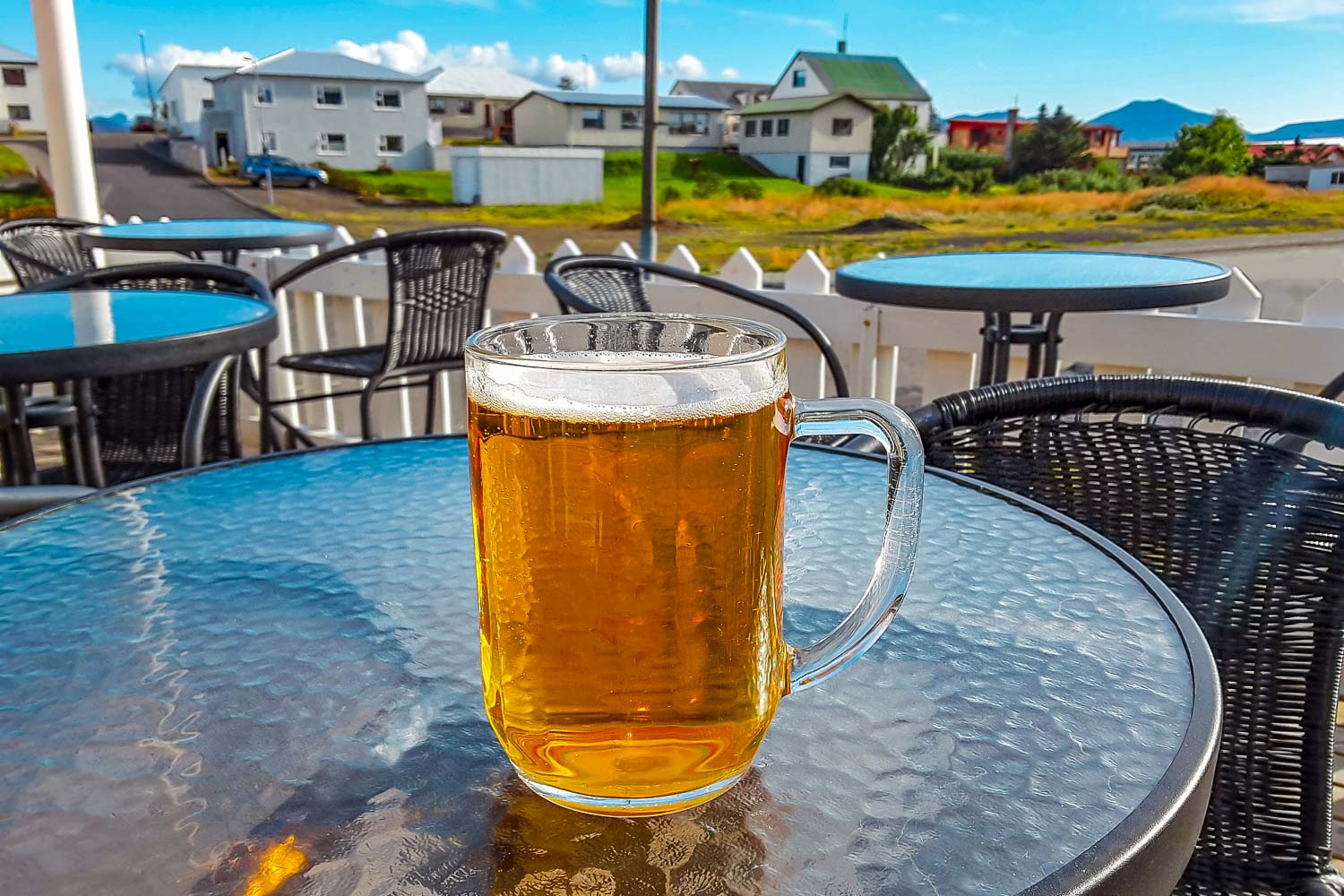 A Microbrewery in a Cow Stable, a Beer With Kombucha Cured Whale Testicles and a Beer Bath
After decades of prohibition, Icelandic beer came back in full force. On March 1 of 2020 Iceland will celebrate 31 years since the ban was lifted. Although the country has a population of only around 363,000 people, it's home to more than 30 breweries and produces world-famous and award-winning beers.
Icelanders love their beer and it has quickly become an inseparable part of Icelandic culture. Master brewers pride themselves in producing hoppy drinks with pure Icelandic water, which is said to add a subtle but distinct flavor to local brews.
We listed our favorite Icelandic breweries (and one American, you'll soon find out why!) that produce the most interesting beers. Some of them are so extreme that they'll either make your mouth water or make you sick. But let's start at the beginning.
Brief History of Icelandic Beer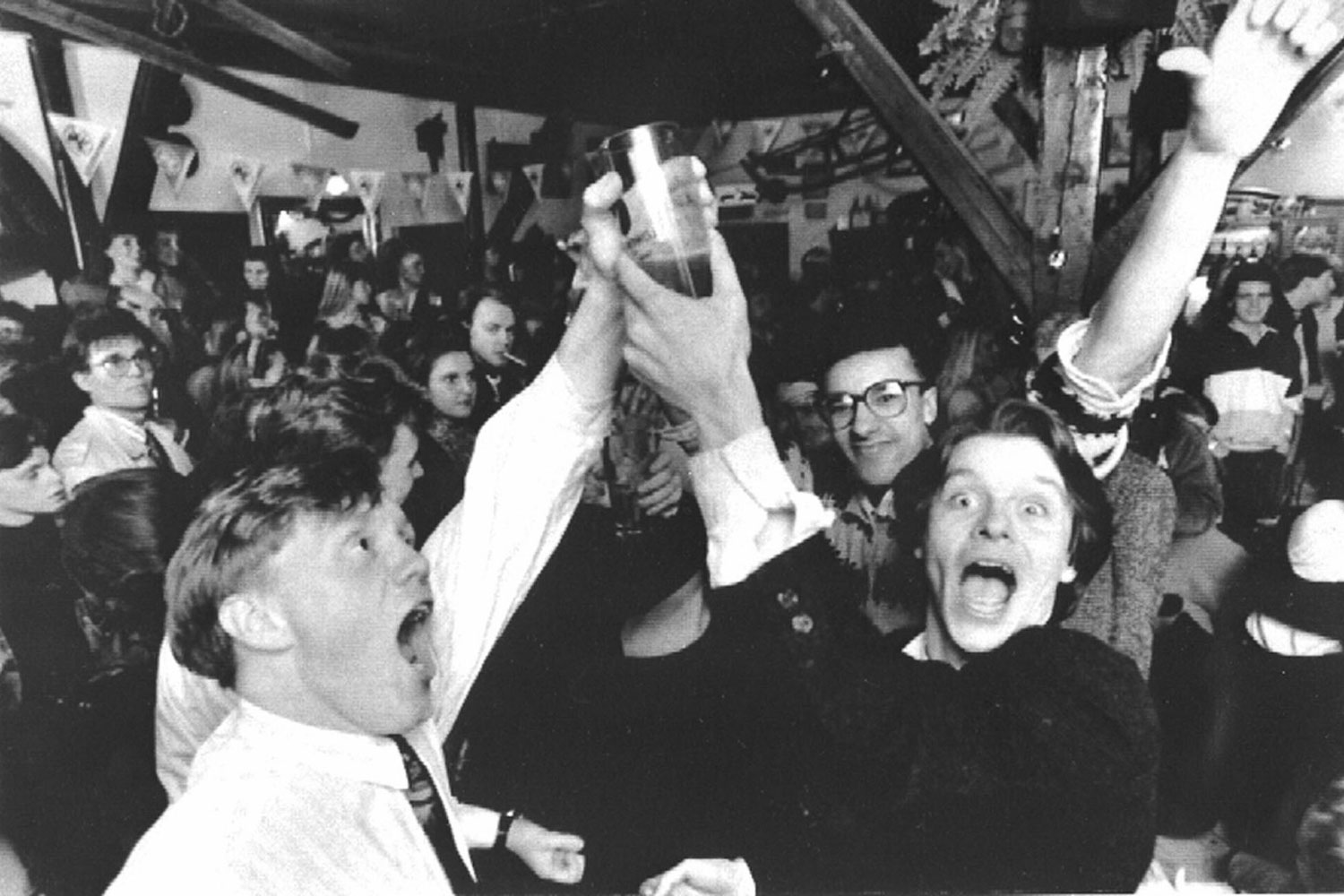 For 74 years, beer was illegal in Iceland. The prohibition began in 1915 and initially banned all types of alcohol. 
Six years later wine came back on the shelves when Spain threatened to stop importing Icelandic fish if Icelanders didn't buy their wine.
In 1935 the ban was lifted for stronger spirits, but not for beer. Only half a century later, on March 1, 1989, beer once again became legal in Iceland. Every year, locals celebrate this date and call it Beer Day.
While the beer ban has been lifted for a while now, the first Icelandic brewery only opened in 2006. Not long ago, in 2015, only seven breweries were open in the whole country. Today, Iceland has over 30 breweries, plenty of craft beer bars and even a beer festival. Loads of different brewery tours run in the country and the locals are always ready to share their insights about the Icelandic beer scene.
Iceland is home to all sorts of interesting breweries. Ölverk, located right by the Golden Circle, powers their brewery with geothermal energy. The Lady Brewery in Iceland started their business in a home kitchen and is the first all-female brewery in the country.
In previous years, Icelandic beer has scored a number of prizes at international awards. At the World Beer Awards 2019 only one prize went to Iceland — Borg Brugghus's Hey Kanína scored Bronze for World's Best Can Design. While Icelandic breweries had more success in the past, let's not forget that competition is growing and, unlike most competitors, Icelanders have only had 30 odd years to practice.
Totally Iceland's top 6 Iceland Breweries:
1. Steðji Brewery — Beer With a Whale Testicle, Anyone?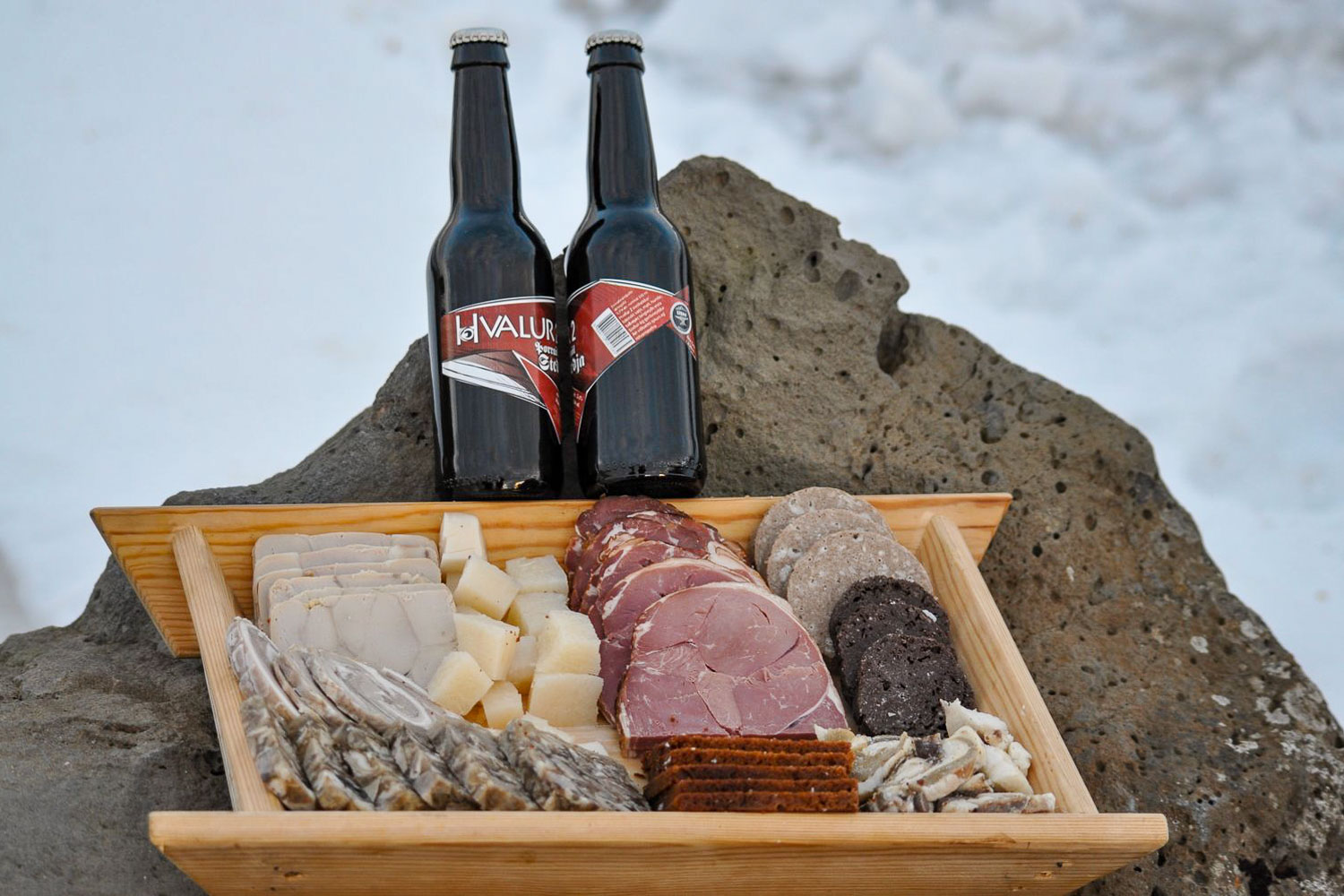 Family-owned Steðji Brewery is located along the west coast of Iceland. What makes it stand out? The company owns a natural spring and uses its water to produce the beer. The spring is fed by a 600-year-old glacier and gives the beer a special taste. Open since 2012, Steðji Brewery aims to never make two types of beers taste the same.
A few years back, Steðji Brewery made international press when they introduced their most controversial beer, Súrhvalur ("Sour Whale").
The beer contains kombucha, but that's not what hit the headlines. It's a massive whale testicle cured in kombucha that caught the eye of the international media. A giant whale testicle (and we mean GIANT — it weighs around 7 kg / 16 lbs) goes into each batch. The brewers say Súrhvalur is good for your digestion, but we'll let you decide for yourself.
2. KEX Brewing — the Hipster Paradise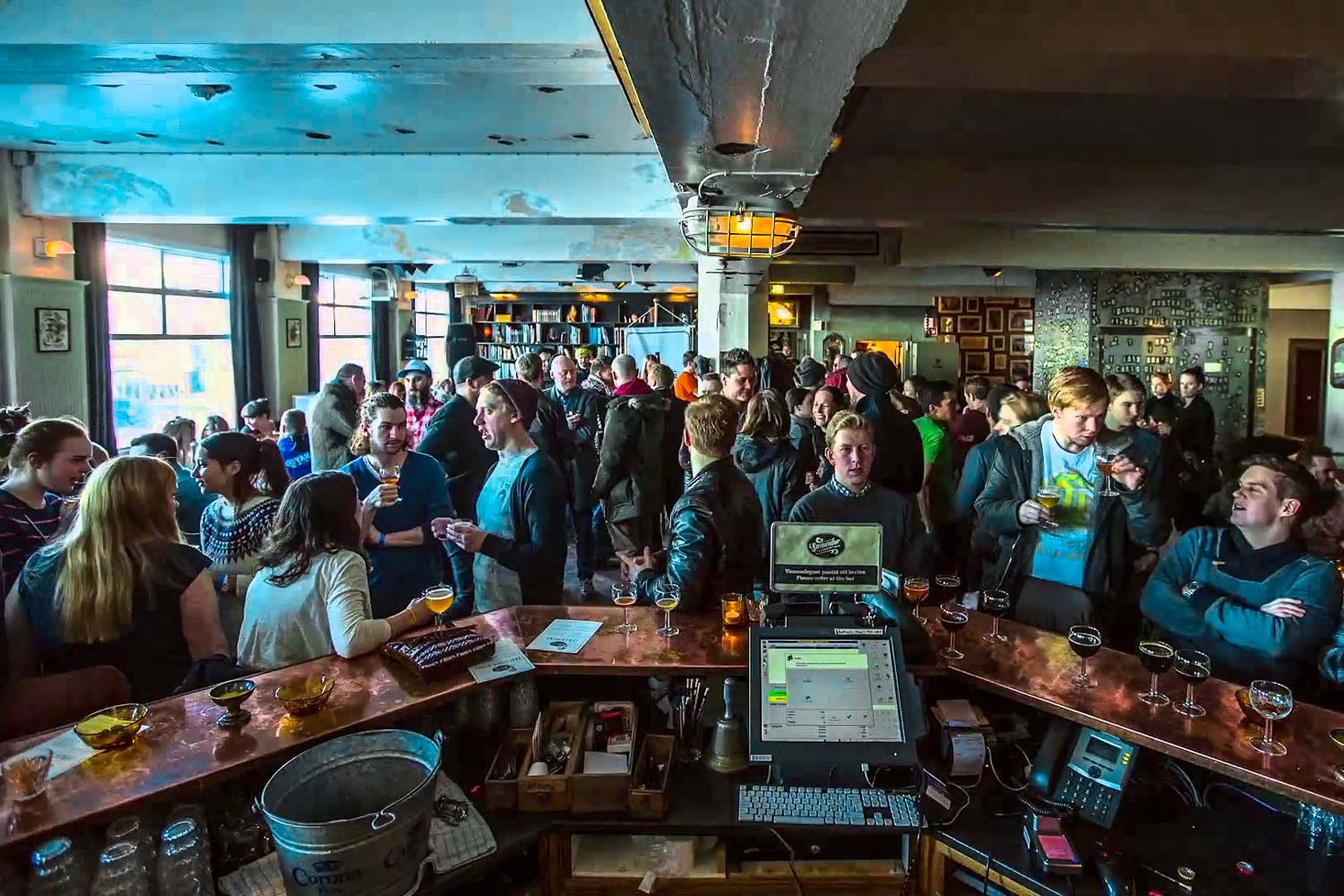 Artsy, colorful and modern KEX Brewing group hosts the annual Icelandic beer festival. The annual event brings local and international breweries that present their products and celebrate their passion for beer. The festival program includes tap takeovers, tasting sessions and concerts by popular musicians. The beer fest takes place around Icelandic Beer Day, the 1st of March.
KEX group owns a hostel with a gastropub in Reykjavik Sæmundur í Sparifötunum, where you can try the home-brewed beer. The beer always changes as KEX manifests to "live in this process, the undying pursuit of making, not something everlasting, but a momentary experience." Their brew is also served at KEX Portland hostel in Oregon, US. You'll find it at the restaurant and bar Dóttir.
3. Bathe in Beer at Kaldi Brewery… Literally!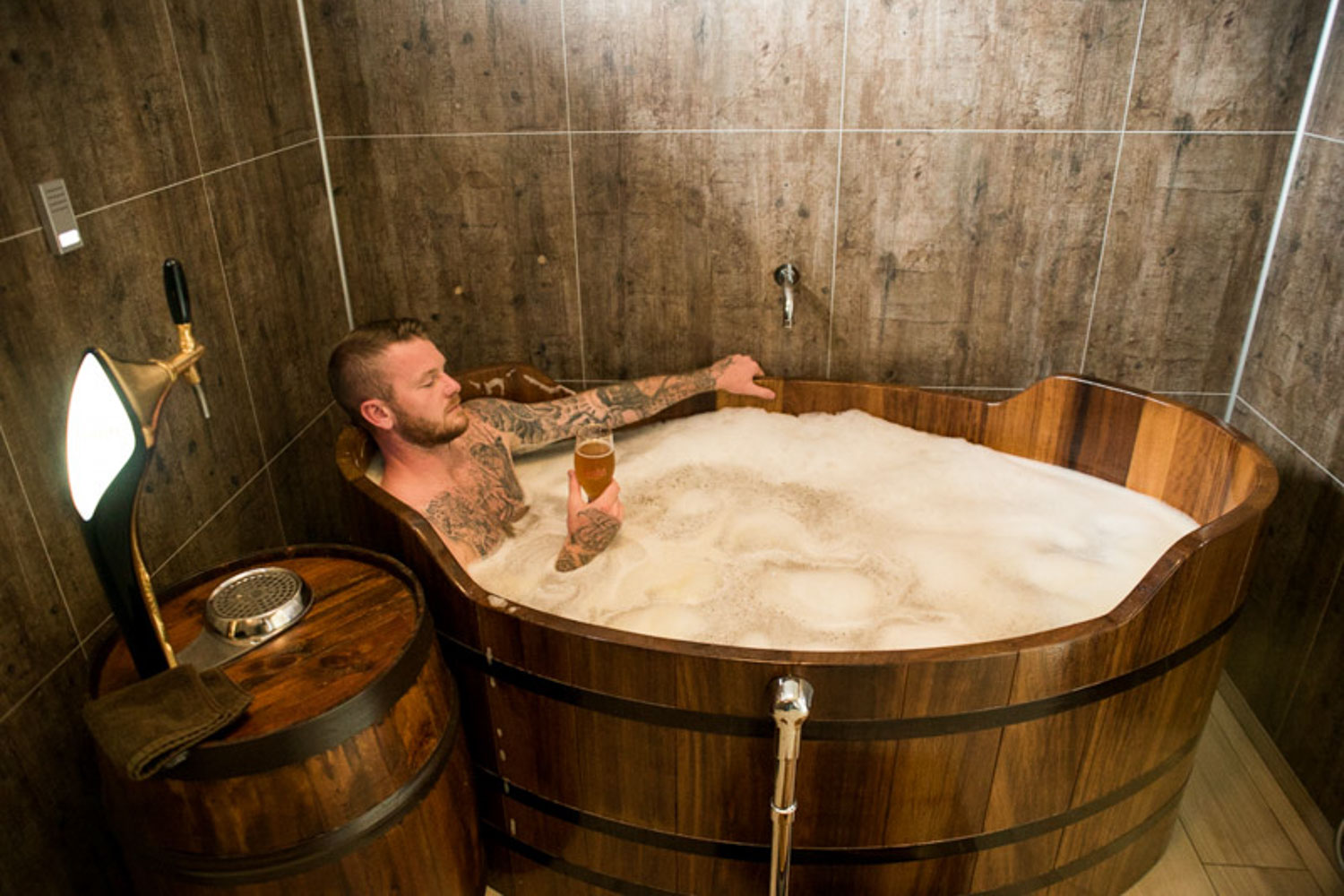 Located in North Iceland near Akureyri, Bruggsmiðjan Kaldi was founded in 2006 and is the oldest microbrewery in Iceland. Kaldi beer is as international as it gets: Czech barley is mixed with Icelandic spring water and hops from the Czech Republic, United States, Australia and New Zealand.
Along with the beer, Kaldi also offers an innovative spa experience. Wood tubs are filled with a blend of Icelandic spring water, non-alcoholic beer, yeast and hops. 
After soaking in the bath for 25 minutes, you're recommended not to shower for at least 4 hours to feel the benefits of the beer spa. Beer has a soothing effect on the body as it relaxes muscles and rejuvenates the skin. Also, if you're old enough, you can enjoy an unlimited draft beer while relaxing in the tub.
Kaldi also has a cozy craft beer bar and cafe based in downtown Reykjavik.
4. Borg Brugghus Iceland Has More Beers Than You Can Imagine
Borg Brugghus is a Reykjavik-based brewery that uses mostly local ingredients to produce their award-winning brews. They joined the Iceland brewery map in 2010 and now offer 72 different beers — and you'd probably need a month to try them all! It's easy to get lost in their extensive collection, but chances are that you'll find your perfect beverage whatever your taste.
In 2016 Borg's brewmasters harvested the very first Iceland-grown hops from a greenhouse in Flúðir village in South Iceland. This is a big deal for the Icelandic beer industry because all of the hops and most of the barley used in beer production are imported from abroad.
Along with the good old classics, Borg crafts more unusual flavors. Have you tried a beer laced with lactose, or drank a lager with an aftertaste of a buttery caramel biscuit? If you're not a big fan of hops, then carbonated mead with notes of mint and vanilla might be your cup of… beer.
5. Gæðingur Brewery on a Fjord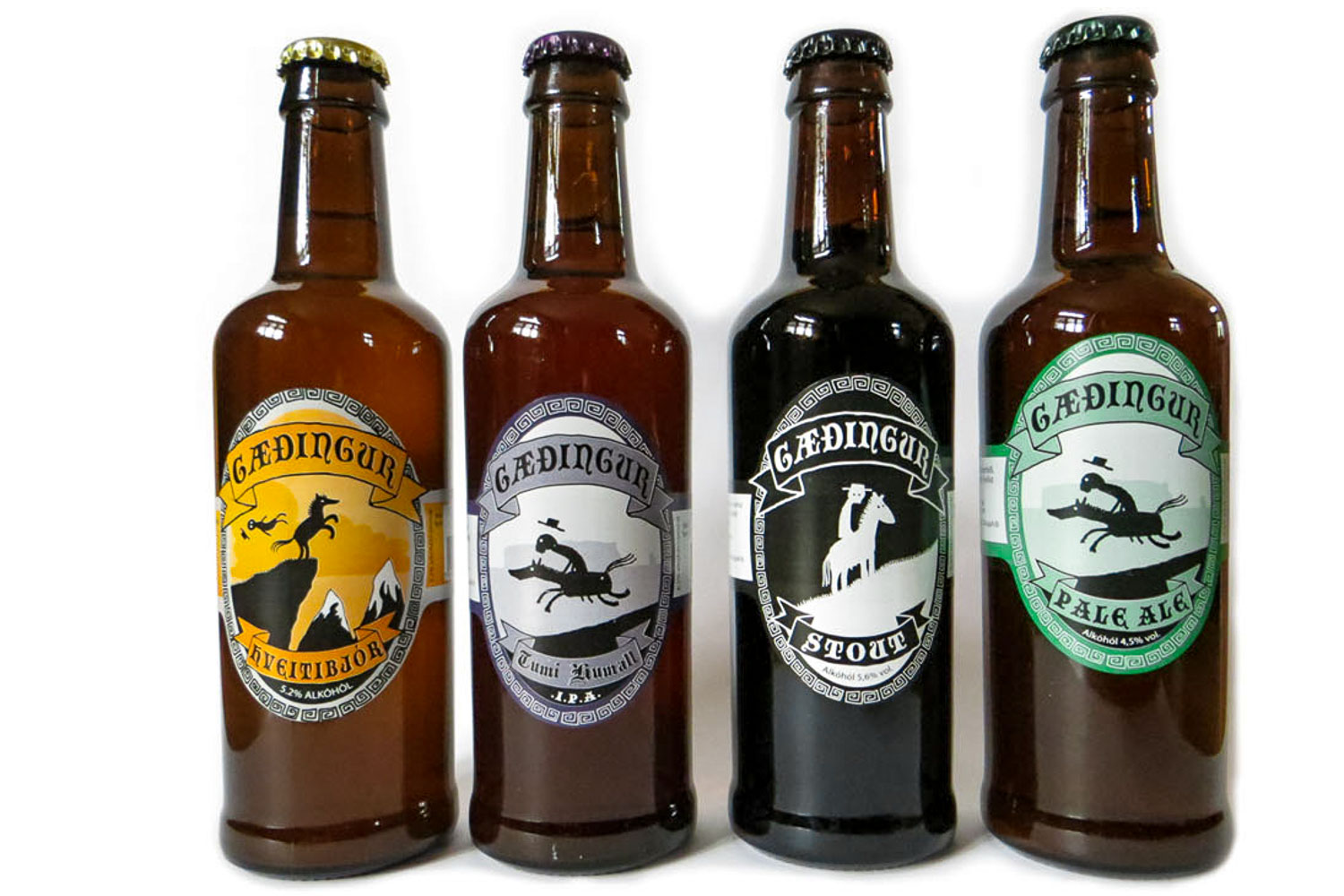 Gæðingur microbrewery is based in Skagafjörður in northern Iceland, in a building that was once a stable for cattle. The owner of Gæðingur Árni Hafstað says that brewing beer essentially requires a combination of passion, experience and equipment. However, passion stands above the other two ingredients.
And passion is something the owner of Gæðingur doesn't lack. Since opening the brewery in 2011, he has also opened a popular craft beer bar in Reykjavik, MicroBar and a MicroBar & Brew in Kópavogur.
As you'd expect from an Icelander, they also couldn't resist adding licorice to their beer. Gæðingur produces 5.6% stout Þorrabjór that along with licorice also features flavors of coffee, herbs and toasted malt.
6. Einstök — Icelandic Ale Experts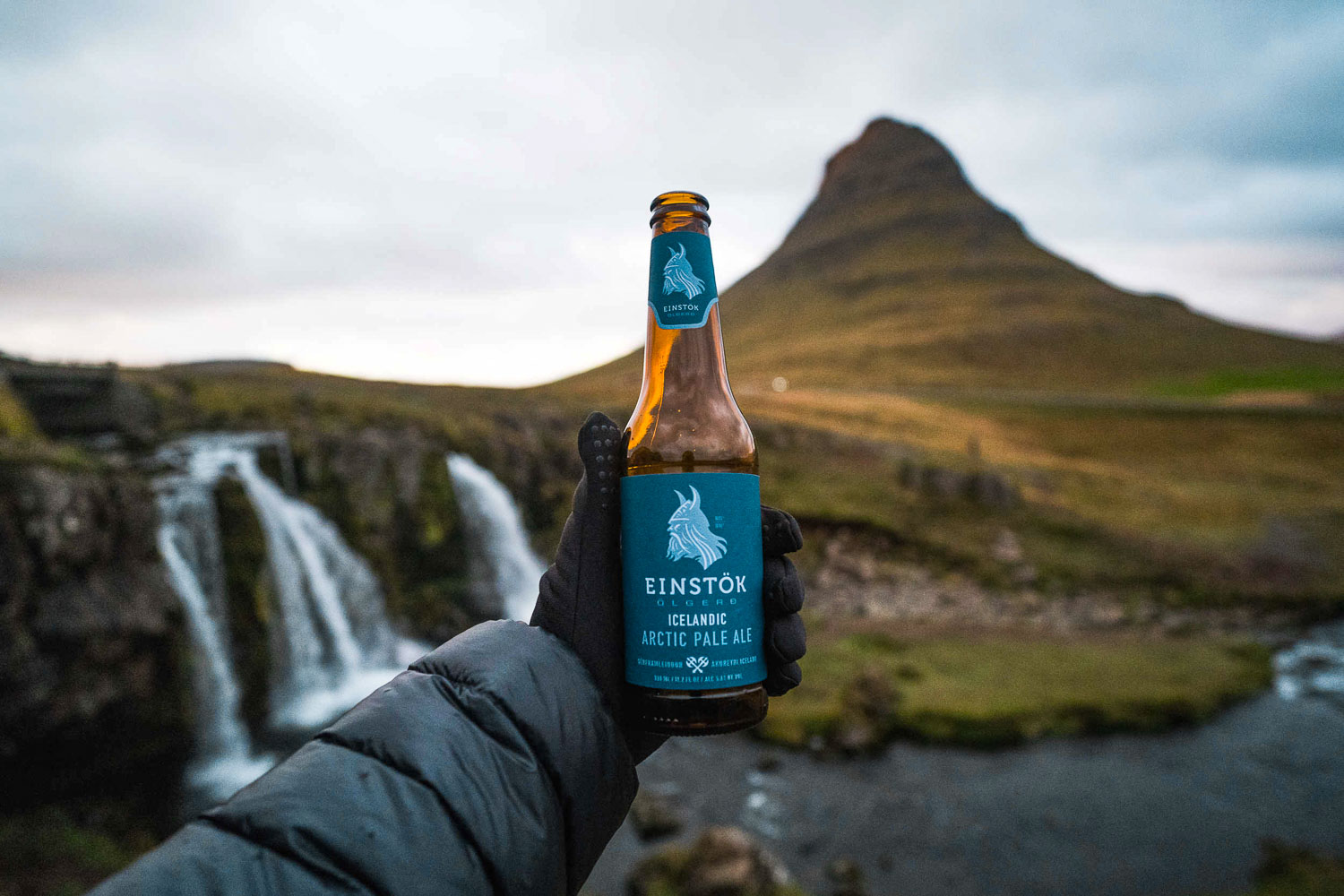 Einstök produces some of the most widely available Icelandic ales. While the original brewery is based right by the Arctic Circle in North Iceland near Akureyri, Einstök ale has spread all over the world. Einstök has expanded their market to a number of states in the US and is also available in Canada and the UK. In total, you can find the ale in more than 22 countries.
The Icelandic brewery has a special connection to Scotland. As a tribute to their shared history with Vikings, Einstök produced Icelandic Wee Heavy ale. This Scotch ale is made with smoked Icelandic barley and Icelandic angelica root.
Einstök prides themselves on making quality ale and focuses on mastering their small selection of brews rather than creating a vast collection of drinks.
Two Roads Brewing — American Brewery Making Icelandic Beer With Skyr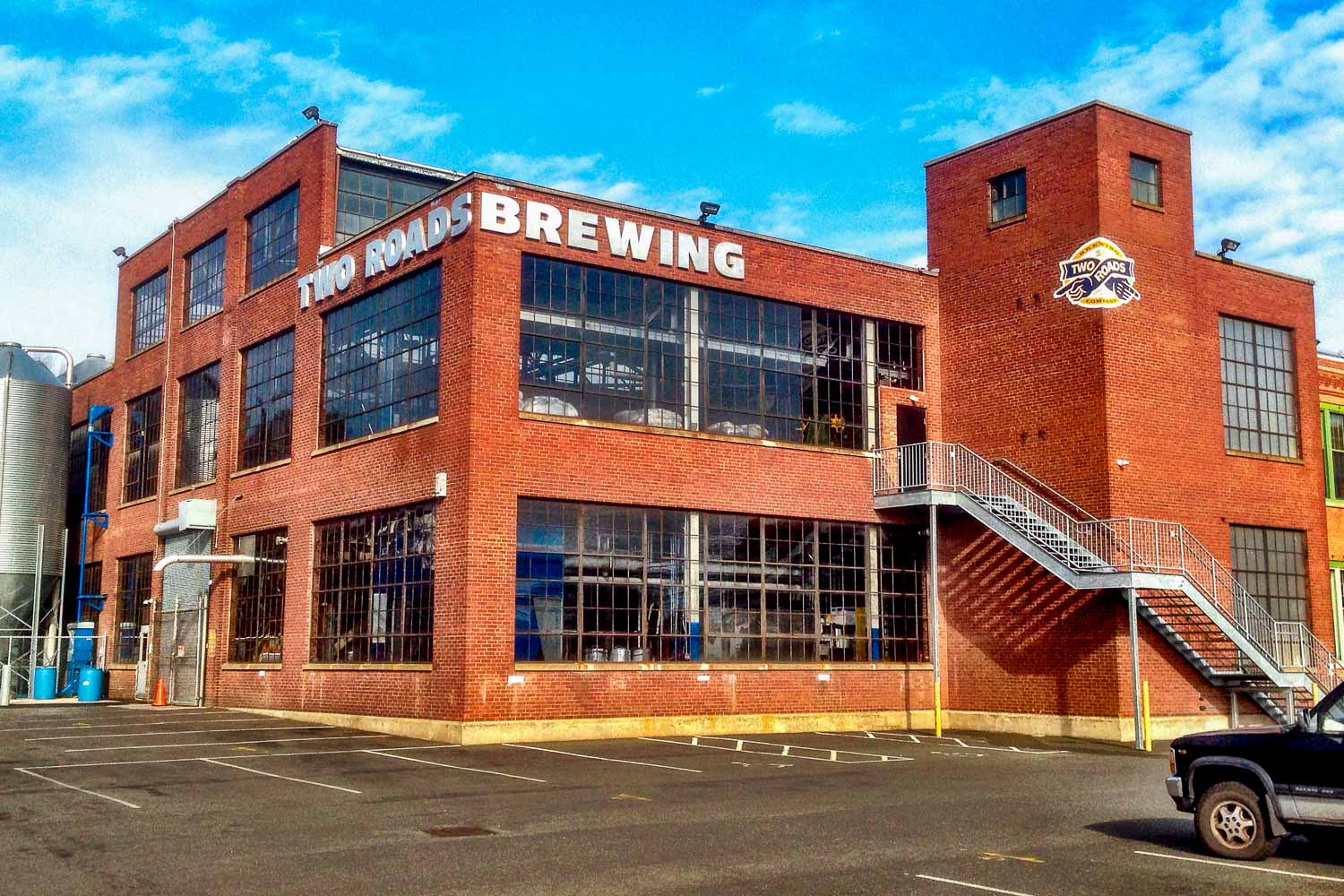 Two Roads Brewing Company is based in the U.S. in Stratford, Connecticut, but it deserves a special mention on this list. What do they have to do with Iceland? They brew beer with skyr, Icelandic yogurt.
Master brewers from the Two Roads and the Evil Twin traveled to Iceland, where they became inspired to produce a beer together. It seems that the crew decided to put everything that they saw and tried on their trip into the beer: Icelandic moss, herbs, sea kelp, rye, birch-smoked sea salt and even skyr. This is how the Two Evil Geyser Gose was born. The mix of all-things-Icelandic works surprisingly well in this sour wheat-style ale.
Share this article with your friends! Would they dare to try the beer with a whale testicle? 
Skál!