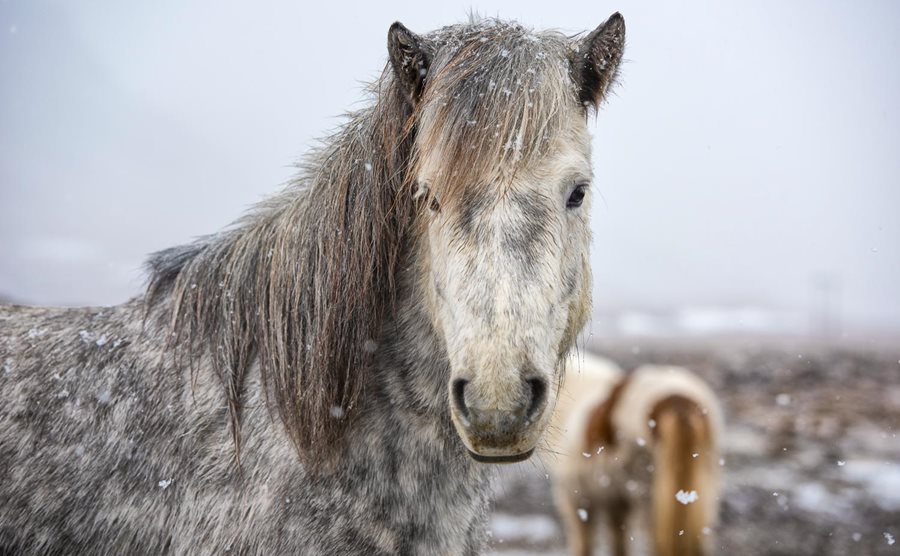 Top Tips for the Perfect Insta Feed from Iceland
Iceland is a paradise for social media influencers and everyone who wants their Insta feed to look like they get paid for it. Massive waterfalls, glaciers, and cute local animals always make a good picture. Wherever you look, you'll always spot something Insta-worthy in Iceland.
We collected a list of some of the Instagrammers' favorite places, objects, and natural phenomena in Iceland. Find out where to find these and use our insider tips on how to take that perfect shot!
DC3 Plane Wreck, Sólheimasandur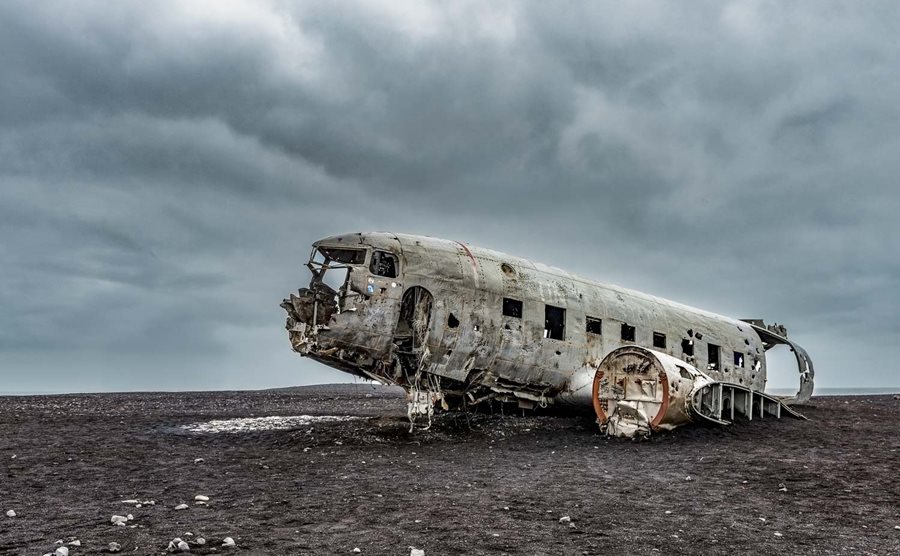 You don't often get to see a plane wreck from up close. Even more so if it's on a black sand beach, next to the ocean! No wonder a rusty abandoned DC3 plane on Sólheimasandur gets so much attention by photographers.
A few different stories have spread about how the plane crashed in South Iceland in 1973. One of them says that the US Navy DC aircraft ran out of fuel. Others swear that the pilot had mixed up the fuel tanks and switched over to the wrong one. Some believe that fuel froze in the system while the plane was still in the air. Regardless of the real reason, all the passengers survived, and now the plane is one of the most Instagrammed objects in the country.
Clothing brands and fashionistas do photoshoots next to the plane to advertise their contemporary clothes. Adventurers don't miss the perhaps once-in-a-lifetime chance to climb on top of the plane. Some romantics even stay overnight to watch the Northern Lights dance in the sky above the metal skeleton, away from any light pollution.
Tip: Leave this one for good weather. Getting to the plane requires to hike through the sand for around an hour. If it's windy and you don't feel like standing in a sandstorm (trust us, you don't) or there's heavy snow, it's better to skip this one and come back on a nicer day.
Reynisfjara Black Sand Beach, South Iceland
A black sand beach getting washed by mighty ocean waves always looks dramatic. Add giant basalt stacks towering in the background and you're taken right to the set of Game of Thrones. 
Every picture of Reynisfjara beach and its mood changes with the light — take a shot of the morning fog rolling on the beach for a mysterious post. Come in the afternoon and catch the sun sinking down into the ocean for a romantic picture.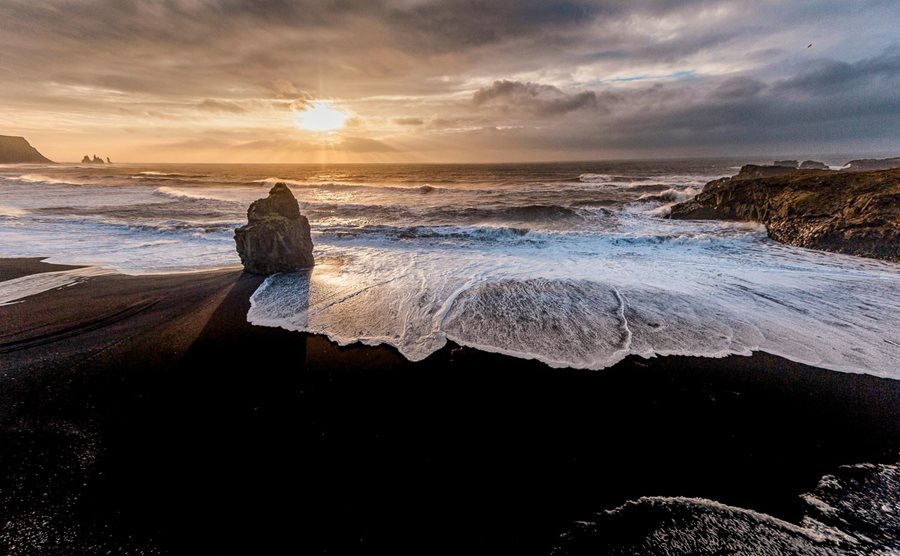 Reynisfjara never looks the same. It can shift from a murder mystery scene to the most exotic paradise in a matter of a few hours.
Tip: Always keep a safe distance from the waves. We know how tempting it might be to come close to the water for a good shot but never put yourself in danger for a picture!
Hallgrímskirkja in Reykjavik
Standing in downtown Reykjavik, Hallgrímskirkja is visible from almost any location in the city. It's one of the tallest buildings and the largest church in the country (the church reaches up 74.5 m/ 245 ft).
Construction of Reykjavik's landmark building began in 1945, and finished in 1986. Designed by Iceland's famous Guðjón Samúelsson, the facade of Hallgrímskirkja resembles basalt rock cliffs and columns found in nature.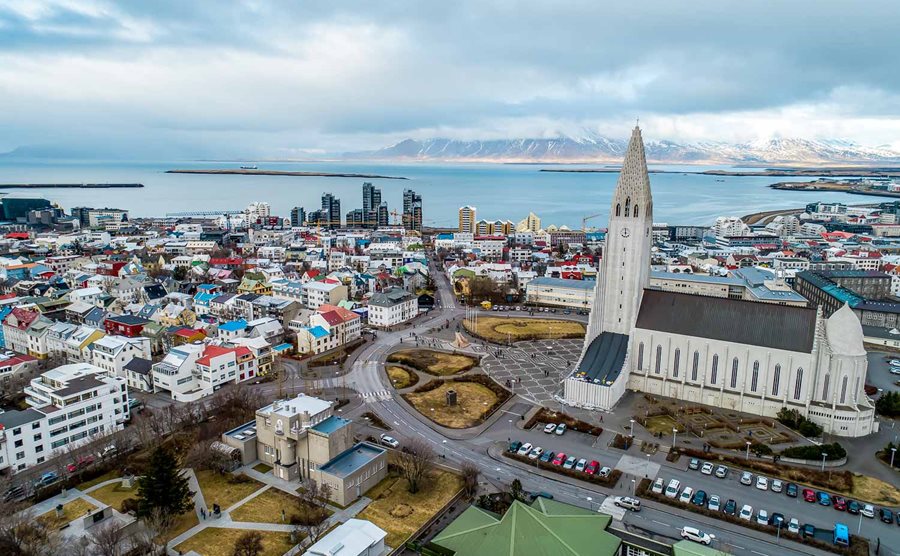 Inside, Hallgrímskirkja features two organs. One of them, the Klais organ, is 15 m (49 ft) tall, contains 5 275 pipes, and weighs 25 tonnes! The large organ is capable of filling the church with all sorts of melodies and has been used in various recordings by famous organists.
Hallgrímskirkja is picture-perfect inside and outside. Whenever you look at a panoramic picture of Reykjavik, chances are you'll spot Hallgrímskirkja first!
Tip: If you want to get the entire church in your shot, step away! The closer you come to the church, the less of it will fit in your frame. It might seem obvious, but you'd be surprised!
Ice Caves All Around Iceland
The most dreamy pictures from Iceland are taken inside ice caves. When you see a picture from inside an ice cave, sometimes it's even hard to tell what it is. The frozen water is so pure it seems like ocean waves hang up on the ceiling.
All possible shades of blue come together in one picture. If you ever wondered what Elsa's castle from Frozen would look like in real life, ice caves are as close as it gets.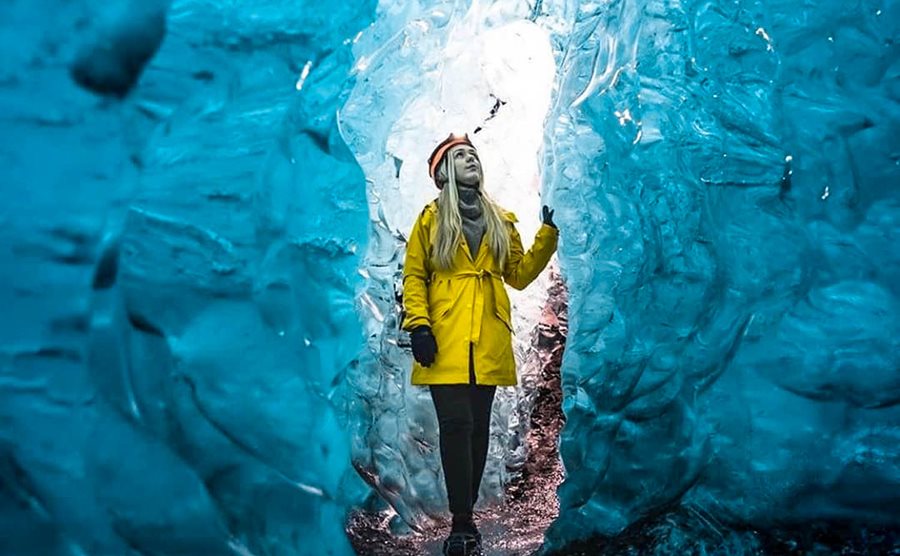 Tip: place a bright-color wearing person inside an ice cave, ask them to look up and you'll take the dreamiest picture imaginable!
The Northern Lights — For the Winter Shots
The Aurora Borealis is a stunning phenomenon that lights up the sky in the most vivid colors. Whoever sees it agrees that watching the Northern Lights is an outstanding experience. However, they also agree that pictures rarely do justice to what you see with the bare eye.
The best pictures of the Northern Lights that you see online are most likely taken with professional photo equipment. Photographers use tripods and set up long exposure to take the best shot of the glittering sky. It involves a lot of preparation, waiting, and often only produces one or two Insta-worthy pictures.
Only after you try to take a picture of the Northern Lights, you begin to appreciate all those stunning photographs you see online. Taking a beautiful picture of the Northern Lights is not an easy task!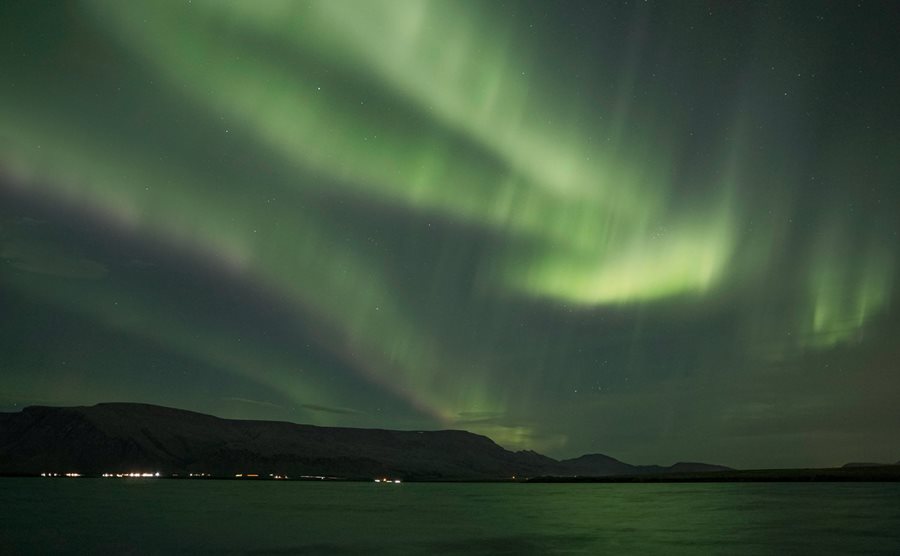 Tip: enjoy the sight of the Northern Lights and don't stress too much about taking the perfect picture. Sometimes a memory in your head is more valuable than a picture on Instagram!
Puffins — For the Summer Feed
It's ridiculous, how photogenic these little birds are. They defy all the laws of photography: no matter what angle or light you choose, puffins make your pictures look like you just did a professional photoshoot with trained models.
The only catch is that puffins only land on the ground to nest. Which means you can only spot the birds for a limited time. Most of the year they spend out in the ocean, so you can only catch a glimpse of their beautiful beaks from June to September. The good news is that Iceland is a true puffin paradise, with loads of puffin watching spots.
Beware that puffins often nest on steep cliffs, so you might not be able to get too close to these wild animals. Also, you would probably scare them away if you got too close. No need to worry though — these days mobile phone cameras are so good that even with the closest zoom your shots won't lose their flair. 
Tip: never put yourself in danger for a good picture and stay away from the steep cliffs!
What is the best picture you've ever taken in Iceland? Share it with us!