Ideas for a Romantic Night in Iceland
Icelanders might not seem like the most romantic people at first sight. But don't get tricked — they definitely know how to celebrate love. While Valentine's Day isn't a traditional Icelandic holiday, the nation has two other days to celebrate love. They also have plenty of romantic spots where love lingers in the air!
If you find yourself in Iceland and without a plan for Valentine's Day this year, check out our list of romantic Valentine's Day date ideas! And if you don't have a partner to celebrate the day with, don't forget that the 14th of February is about all love regardless of who you love.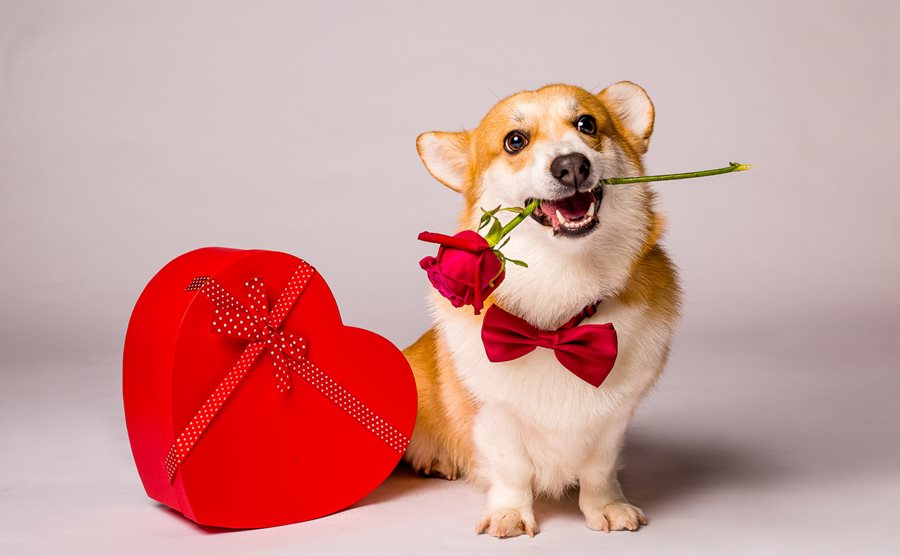 Icelanders might not seem like the most romantic people at first sight. But don't get tricked — they definitely know how to celebrate love
Konudagur and Bóndadagur — Icelandic Valentine's Day
Woman's Day and Husband's Day (or Farmer's Day) in Iceland date back to the late 19th century. According to the old Icelandic calendar, Konudagur is celebrated between February 18 and 24 (always on a Sunday). Bóndadagur takes place on a Friday between January 19 and 25.
In January men receive a little gift or a home-cooked meal from their wives or girlfriends. In the same manner, women get treated on Konudagur, when males often bring flowers to their beloved ladies.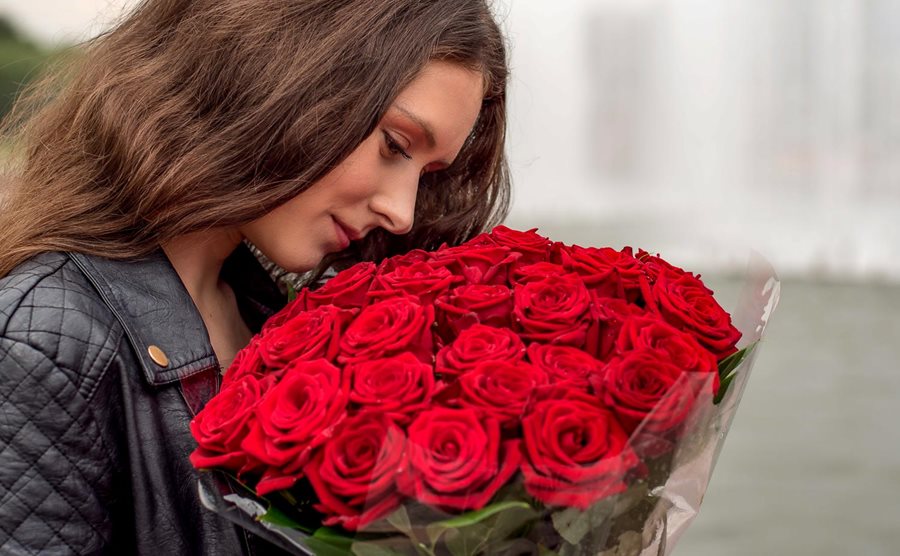 Similarly to Valentine's day, Icelandic celebrations only became commercialized in the past half century. Nowadays, more and more Icelanders celebrate Valentine's Day in addition to the traditional Konudagur and Bóndadagur.
Ideas for Valentine's Day in Iceland
No matter what day you choose to celebrate, Iceland has plenty of opportunities for a romantic evening. And if you're looking for Icelandic gift ideas for Valentine's Day, check this out!
Some of our favorite romantic things to do in Iceland include:
Horseback Riding on the Beach
This might sound a bit cliché, but it's not the case. Iceland takes romantic horseback riding to the next level. Just imagine riding charming little Icelandic horses full of power and character on black sand beaches where dramatic basalt columns tower on the horizon. It's a romantic and originally Icelandic experience.
Soak in Natural Hot Pools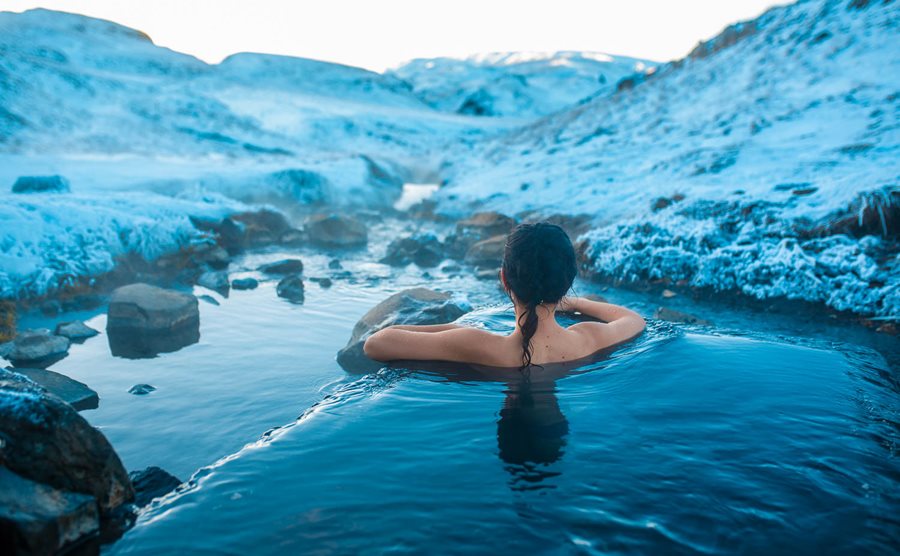 Iceland is a paradise of hot pools and spas. In Reykjavik alone you can find plenty of great spots to relax with your better half. 
The best and most romantic part of soaking in hot pools is enjoying the scenery all around you. Dip in a hot pool surrounded by snowy mountain peaks or even as the snow is falling down. In February, nights still get dark enough to spot the Northern Lights. What could be more romantic?
This romantic idea will certainly excite HBO's Game of Thrones fans, who remember Jon Snow's secret love cave from Season 3. Jon Snow and Ygritte's emotional love scene was filmed in Iceland in Grjótagjá cave pool. Unfortunately, spiked attention forced Grjótagjá to close, but if you wish to reenact something similar (although preferably something that wouldn't make others around you uncomfortable) for Valentine's Day, Iceland is your playground.
Listen to Adele's Songs Live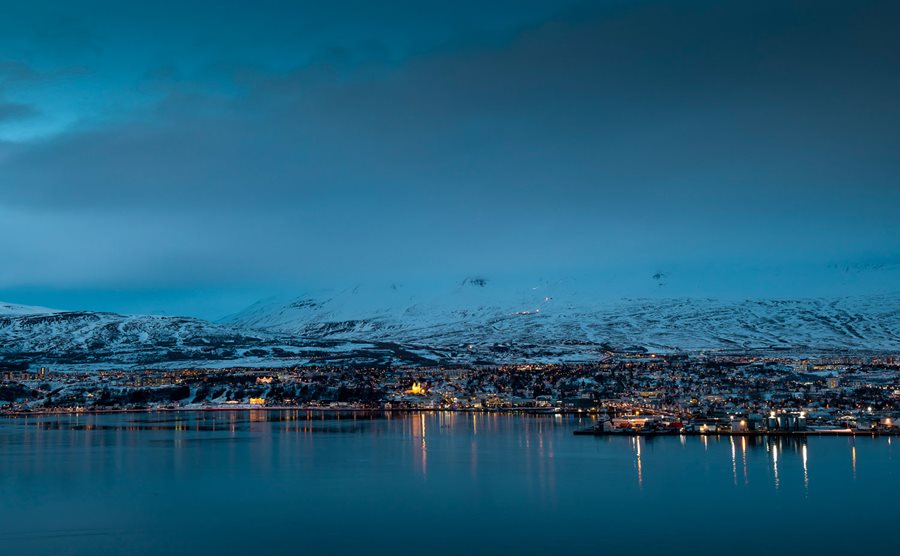 If you find yourself in North Iceland on Valentine's Day, don't miss the chance to slow dance to the best of Adele's songs. Katrín Ýr Óskarsdóttir and VOX Collective come from London to perform the most popular songs by Adele at Græna Hattinum in Akureyri. Strong voices, slow rhythms and dim lights — the perfect combo for a romantic night!
Akureyri, the second-largest city in Iceland, has a lot to offer, so even if you're not a fan of Adele's, the capital of the North is worth a visit!
Go Out for a Romantic Dinner
Traditional Icelandic food might not sound too romantic, but that doesn't mean you can't have a cozy dinner in candlelight. Some of our favorite romantic spots in the city are: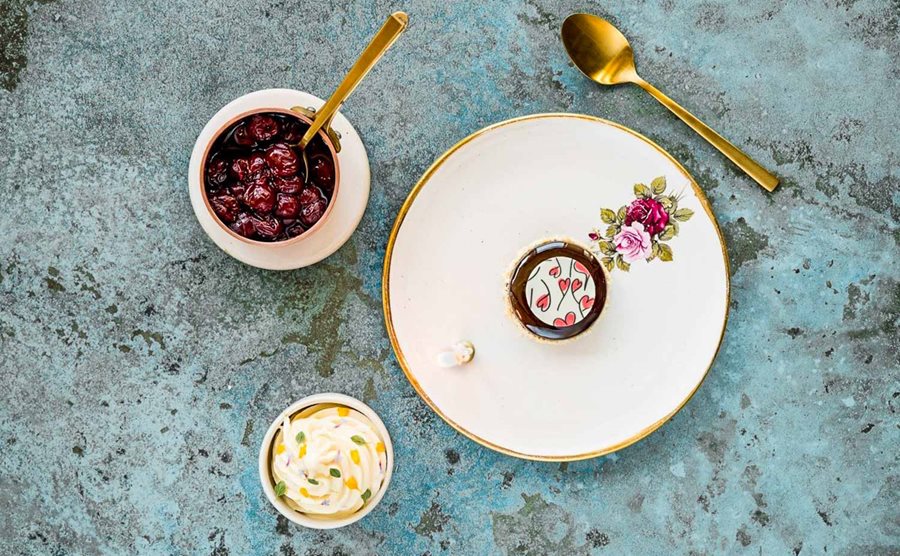 Grillið at the Radisson Blue Saga Hotel in Reykjavik offers a 270-degree view of the city and the ocean. If you ever get tired of looking at your love's eyes, take a look through the window — the view is no less mesmerizing. The restaurant's set menu features wine pairing. Each course has an accompanying wine chosen to bring out the best of the meal's flavors.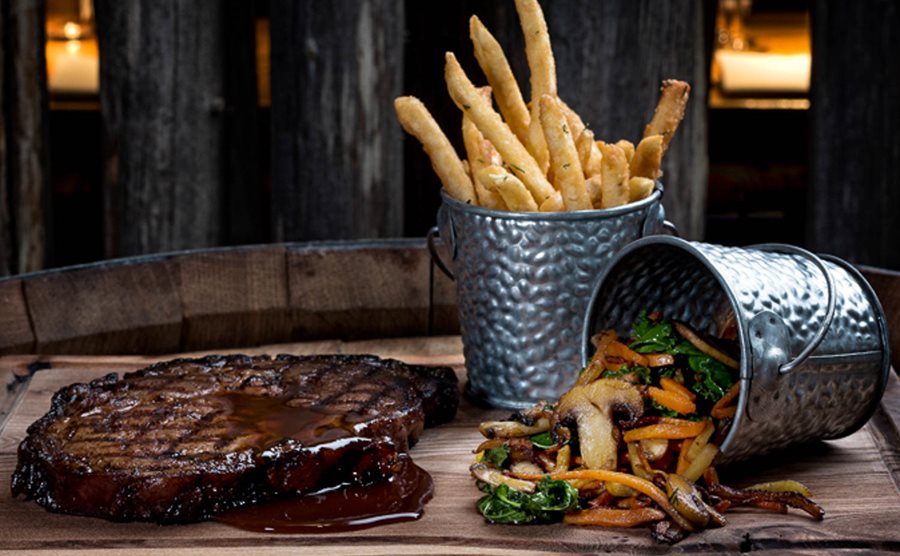 Grillmarkadurinn features wood, stones, old-style sofas and tree trunk tables. The restaurant specializes in BBQ (including grilled puffin) and offers a good balance between fancy and simple. If you can't decide what to go for, try out the tasting menu or start with their delicious cocktails.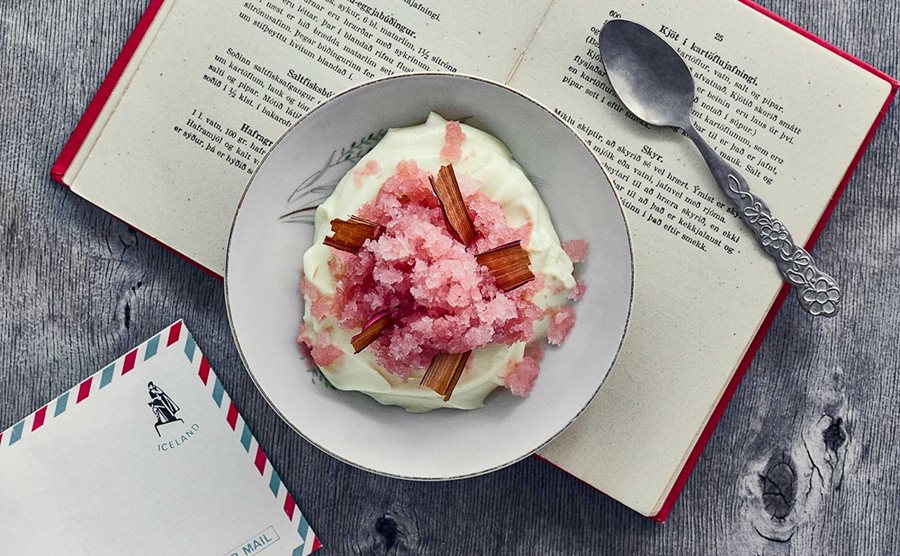 Matur og Drykkur is located in an old salt fish factory by the Reykjavik harbor. The small and cozy place serves traditional Icelandic dishes with a modern twist. Both the food and the interior are well thought through with attention to detail. A creatively-styled, fun and charming restaurant is a great choice for a lovely Valentine's Day meal.
The Cherry on Top: Watch the Northern Lights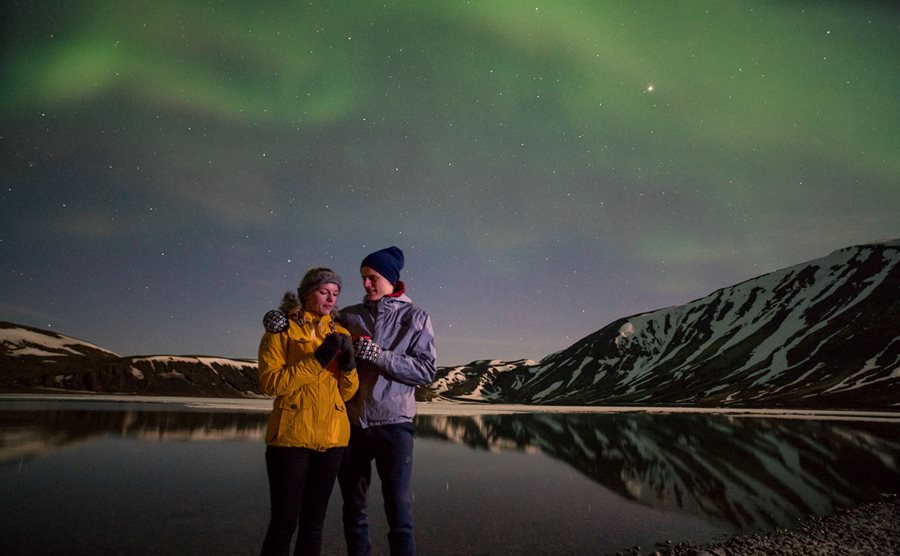 The darker the nights, the more chances you have to enjoy the Northern Lights. If the weather allows, you can even have a picnic under the glittering sky. Best of all, you don't even need to leave Reykjavik to enjoy this natural phenomenon!
Only a handful of places offer such a unique show for Valentine's day, and Iceland is the best place to enjoy the lights surrounded by amazing nature.
What's the most romantic thing you've done in Iceland? Share your story and inspire others for an unforgettable Valentine's Day in Iceland!