All About Downtown Reykjavik
Midborg, Miðborg or Miðbær, (postcode 101) is the downtown area of Reykjavik. It's also the capital's center of culture, nightlife and shopping. Chances are that if you're visiting Reykjavik, you'll spend most of your time in this area! Full of museums, trendy cafés and other popular attractions, Midborg is always buzzing with action.
So What's the Midborg Hype All About?
Midborg is the central area of Reykjavik that lies between the harbor and Hingbraut road (route 49). It also borders with Vesturbær (107) and Hlíðar (105) neighborhoods.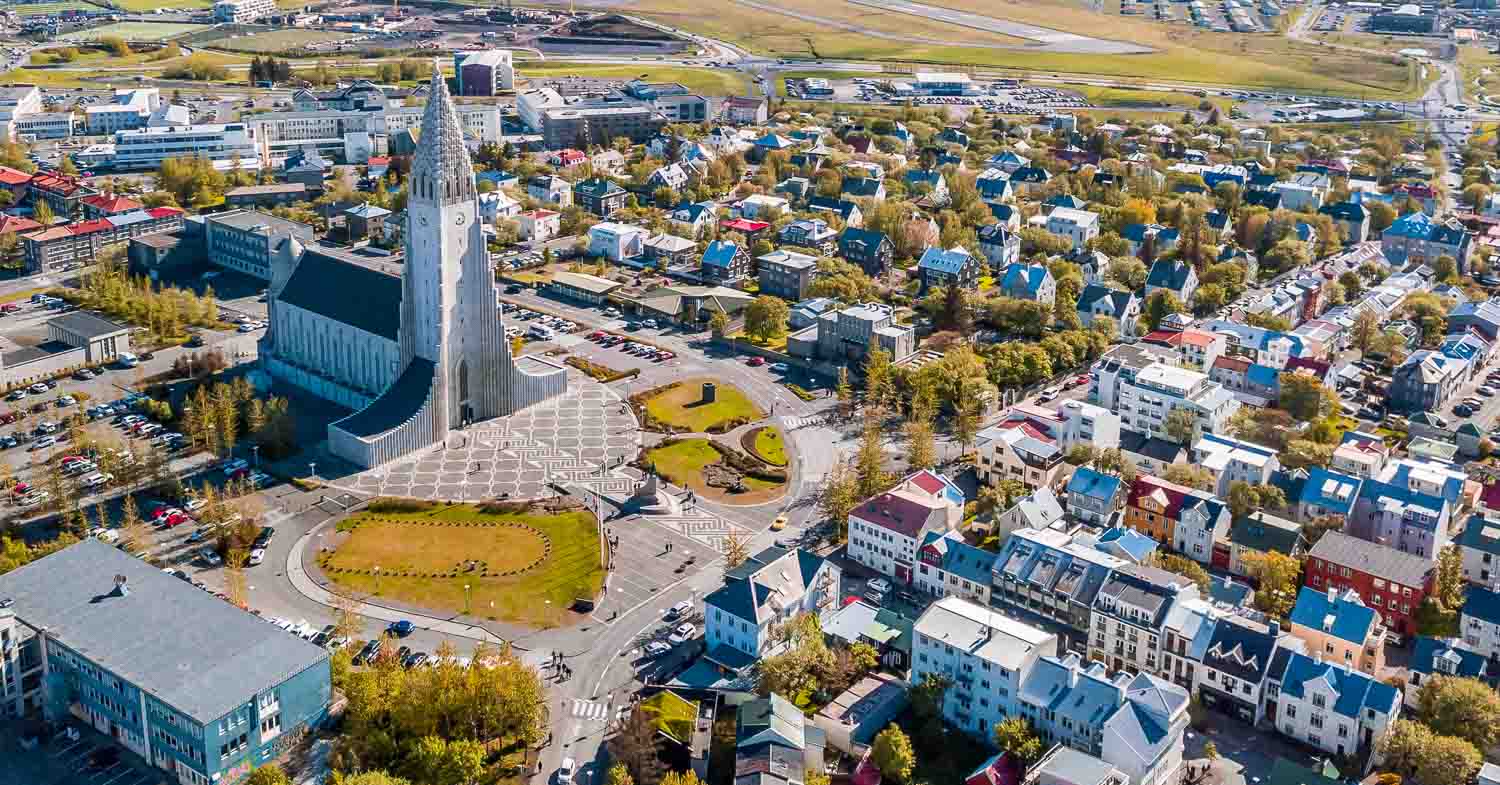 Midborg is the heart of Reykjavik, with loads of cafés, bars and event venues. It hosts museums, the business district of Borgartún and a number of famous attractions, including Hallgrímskirkja Church. The National Parliament (Alþingishúsið), the Cabinet House (Stjórnarráðshúsið) and Iceland's Supreme Court are also based in the area
History of Midborg
Legend has it that around 870 CE, Iceland's first settler, Ingólfur Arnarson, tossed a pair of wooden poles, taken from his home in Norway, into the sea when he arrived at the island's shores. Ingólfur promised the gods to settle wherever these high-seat pillars drifted ashore.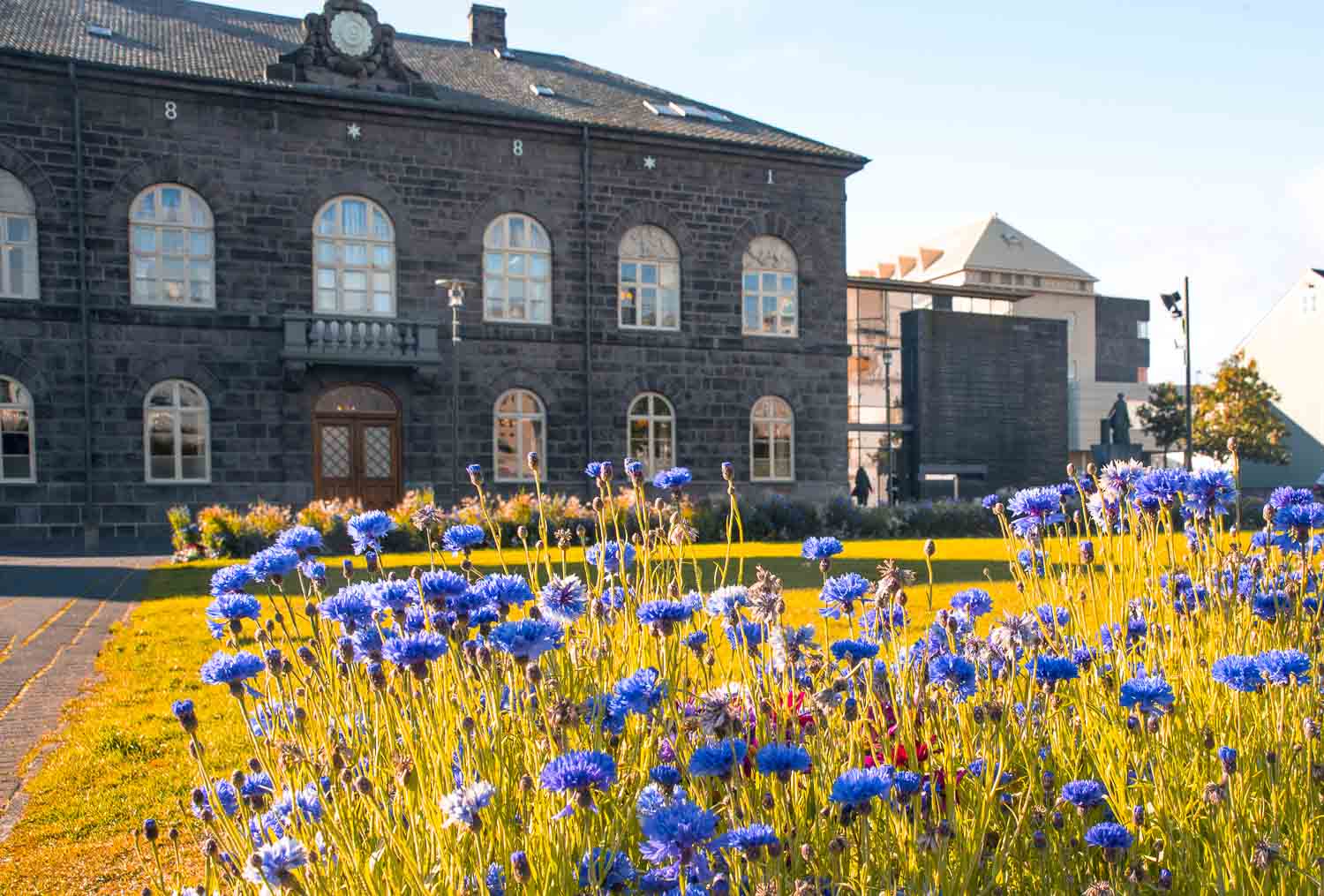 Four years later, Ingólfur and his men found the pillars and built a farmstead at the place we now call Reykjavik, or the Bay of Smoke. The farmstead stood by the harbor in the current Midborg area.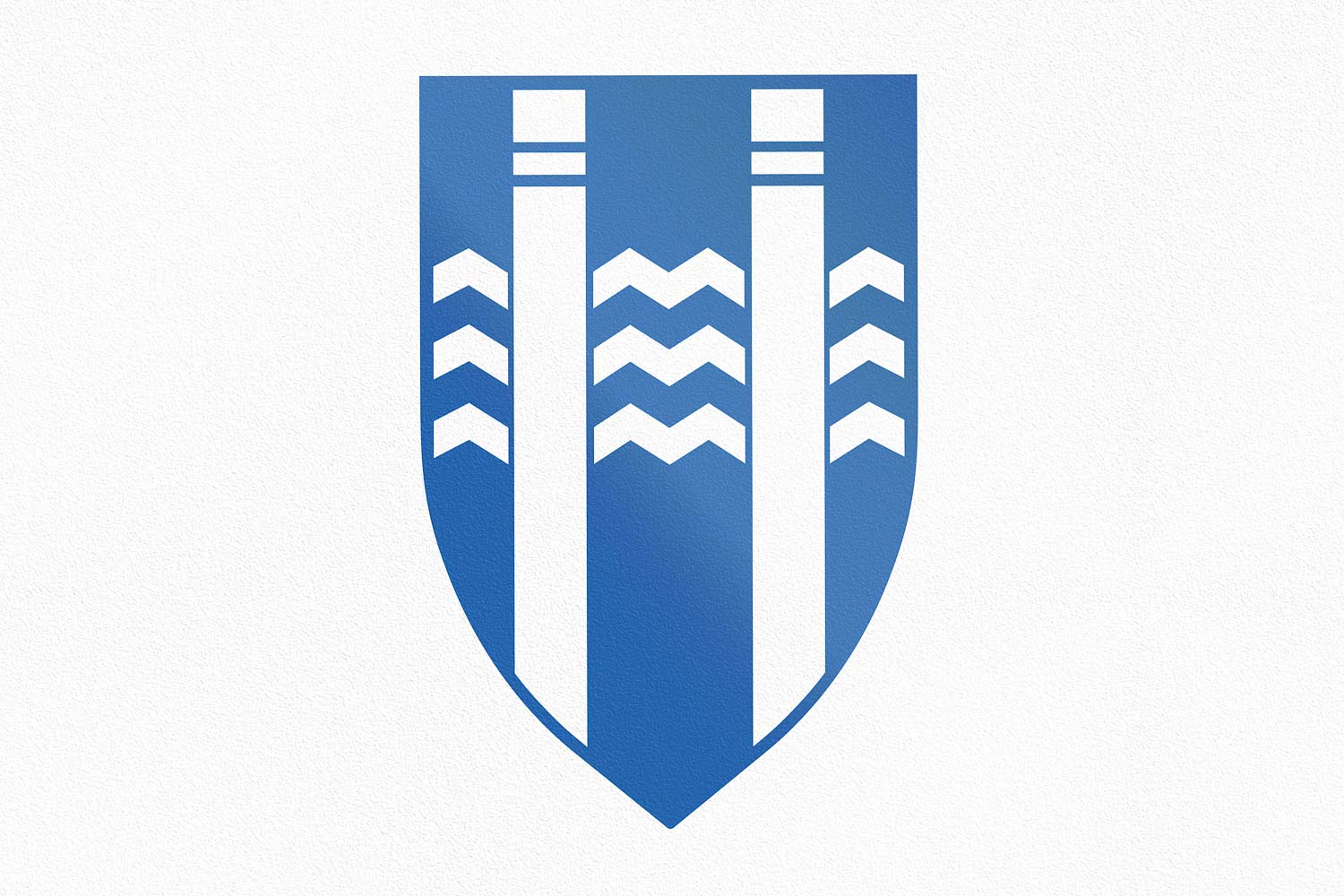 Spot the two poles, Öndvegissúlurnar, crossed with ocean waves on Reykjavik's coat of arms.
For a long time, fishing was Iceland's main industry. Reykjavik's port in Midborg was the largest and most important in the country. During the first half of the twentieth century, the demand for Icelandic wool grew rapidly. Reykjavik's large port and booming wool industry was an enormous financial benefit, eventually liberating Iceland from Danish rule. Iceland achieved home rule in 1874, and became sovereign from Denmark in 1918.
After the Second World War, a large number of U.S. troops were deployed in Iceland, raising the demand for entertainment in the city. Cafés, bars and nightclubs started to pop up in Midborg. These new haunts soon gained popularity with locals as well as visitors, turning Midborg into a hub of culture and nightlife.
The Midborg Vibe
Just like most modern centers of capital cities, Midborg is popular among bohemians, artists and youthful spirits. They're sometimes called Lattelepjandi Lopatreflar — latte sipping wool scarves.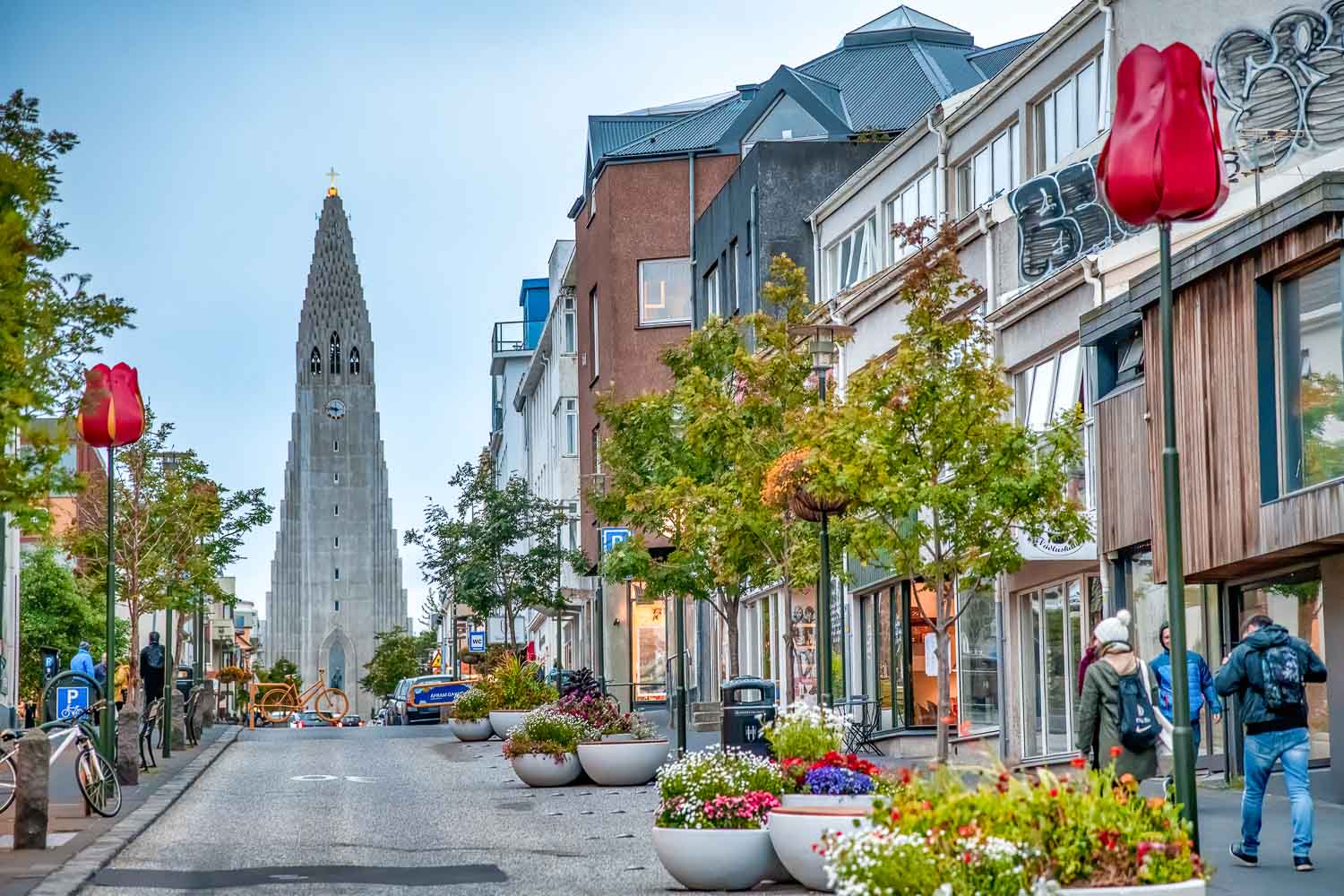 Midborg is home to many different activities, so tourists don't have to travel far to find entertainment! A number of day tours run in and around the city center, including city walking tours, pub crawls and whale-watching excursions. Several museums are based near Lake Tjörnin, a central spot that's also great for hunting the Northern Lights in Reykjavik.
Perhaps the best depiction of a typical Miðbæjarrotta, or "downtown rat", is the Icelandic film "101 Reykjavik" by director Baltasar Kormákur. The plot revolves around 30-year-old Hlynur, who lives with his mother and spends his time drinking at a local pub. While the film is a work of fiction, it gives a hint of life in Midborg with its rapidly growing housing and service costs.
As the tourism boom has raised demand for holiday accommodation in the city center, many Midborg locals have moved out to nearby districts.
Midborg's Architecture
Midborg's architecture provides a journey through many centuries of Reykjavik's history. Here you'll walk past old wooden houses from merchant times in the mid-19th century and see the first concrete buildings in Iceland from the early 20th century. State-of-the-art structures stand nearby, such as Harpa Concert Hall.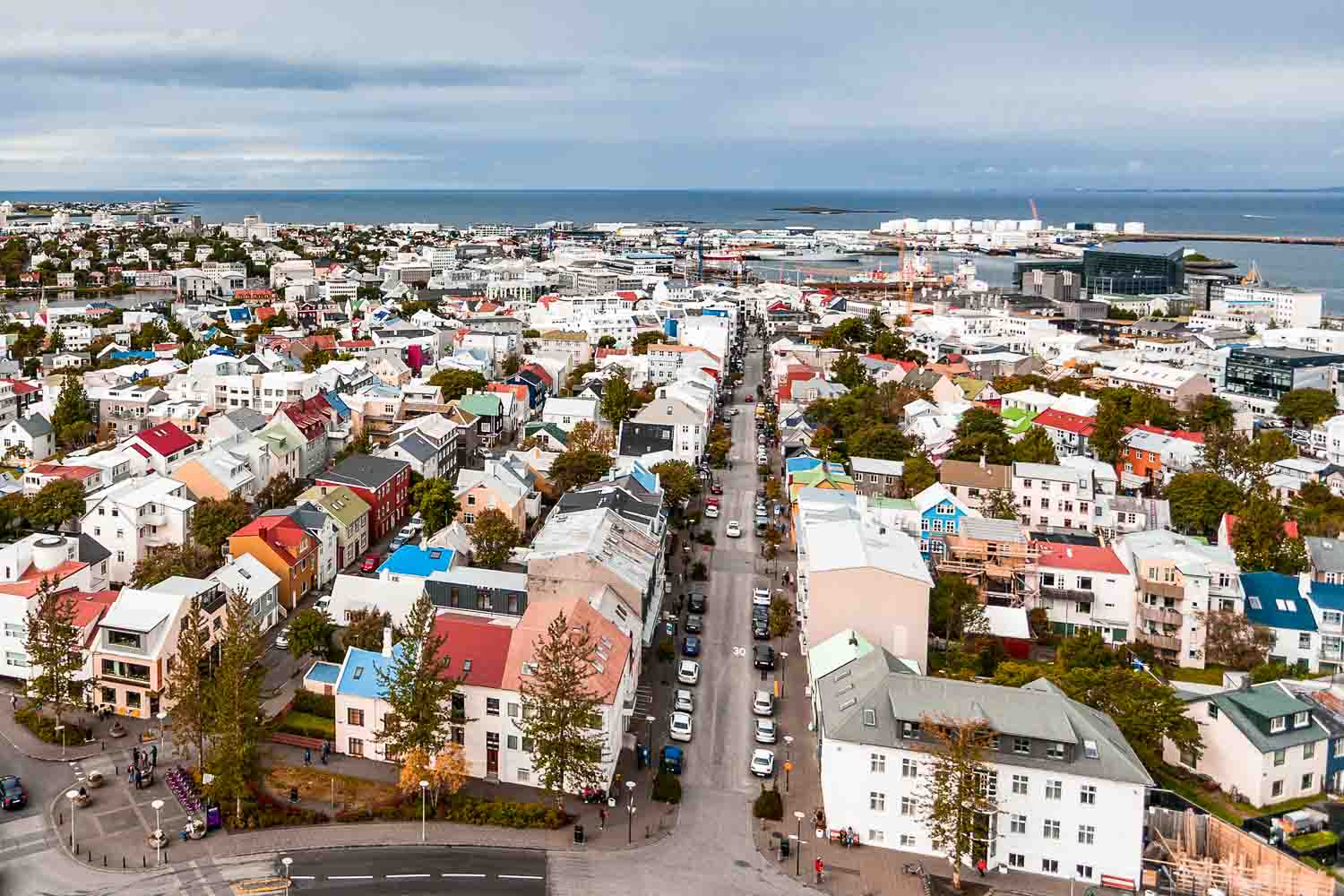 Guðjón Samúelsson, Iceland's most renowned state architect with incredible talent, designed a number of Midborg buildings. Among them are the National Theatre of Iceland, Landakotskirkja Church and Reykjavik's landmark Hallgrímskirkja Church. The 5-story landmark building at Austurstræti 16, currently Apotek Hotel, is one of Samúelsson's earliest works.
Danish architects also added their touch to Midborg. Dane Johannes Nielsen designed the Safnahúsið Culture House and the Danish embassy.
What to See in Midborg
Museums and Event Venues in Midborg
Volcano House hosts an exhibition on Iceland's geological history and volcanic systems. It also features an extensive mineral stone collection that visitors are welcome to touch. Every hour, the Volcanic House screens documentaries on volcanic eruptions.
Reykjavík Art Museum is based at the old harbor warehouse Hafnarhús. The museum features exhibitions by local and international modern artists.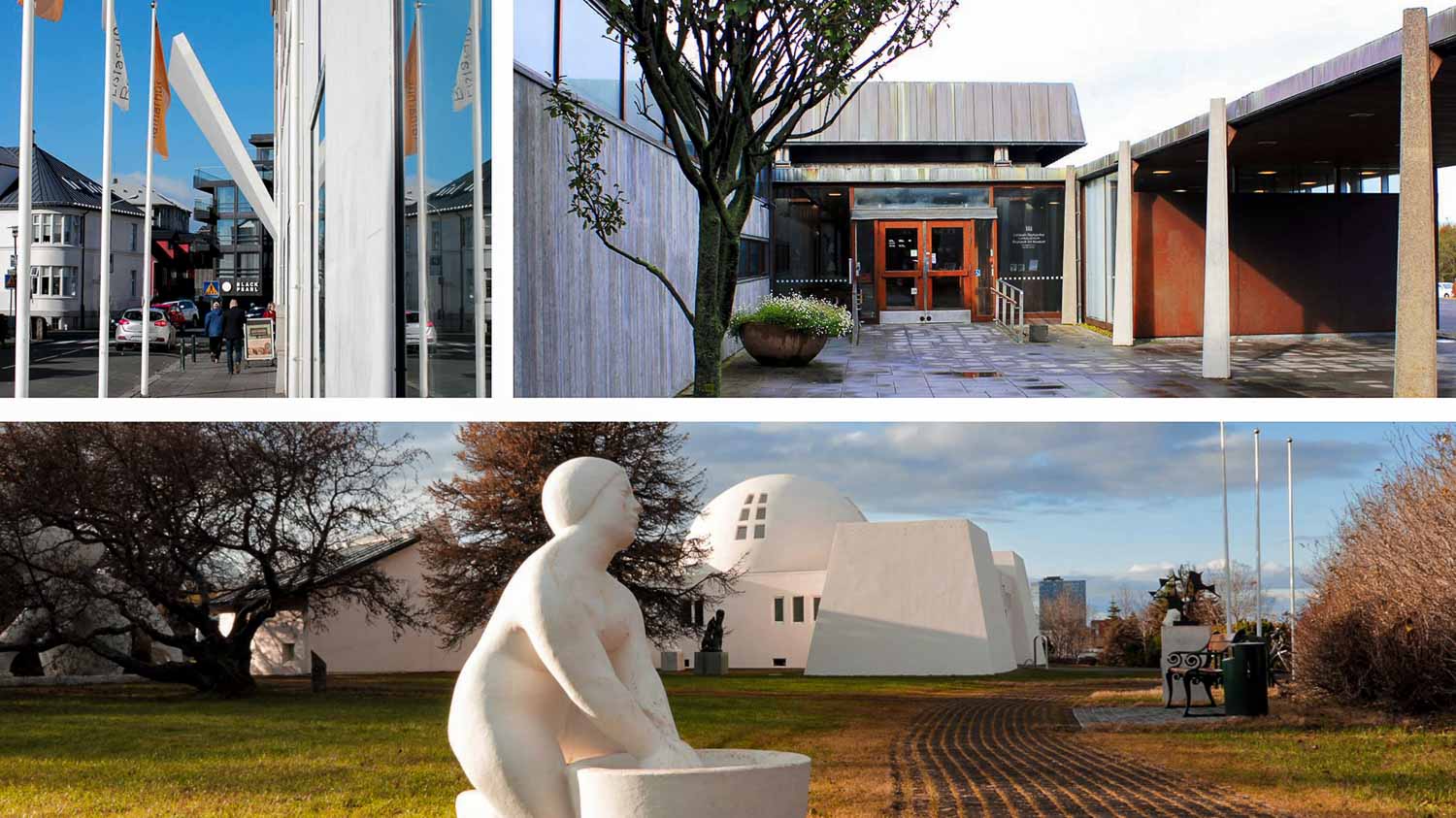 Reykjavik Museum of Photography hosts approximately six million photographs from the 1860's to 2014 and taken by professional and amateur photographers. Each year, the museum holds about a dozen exhibitions.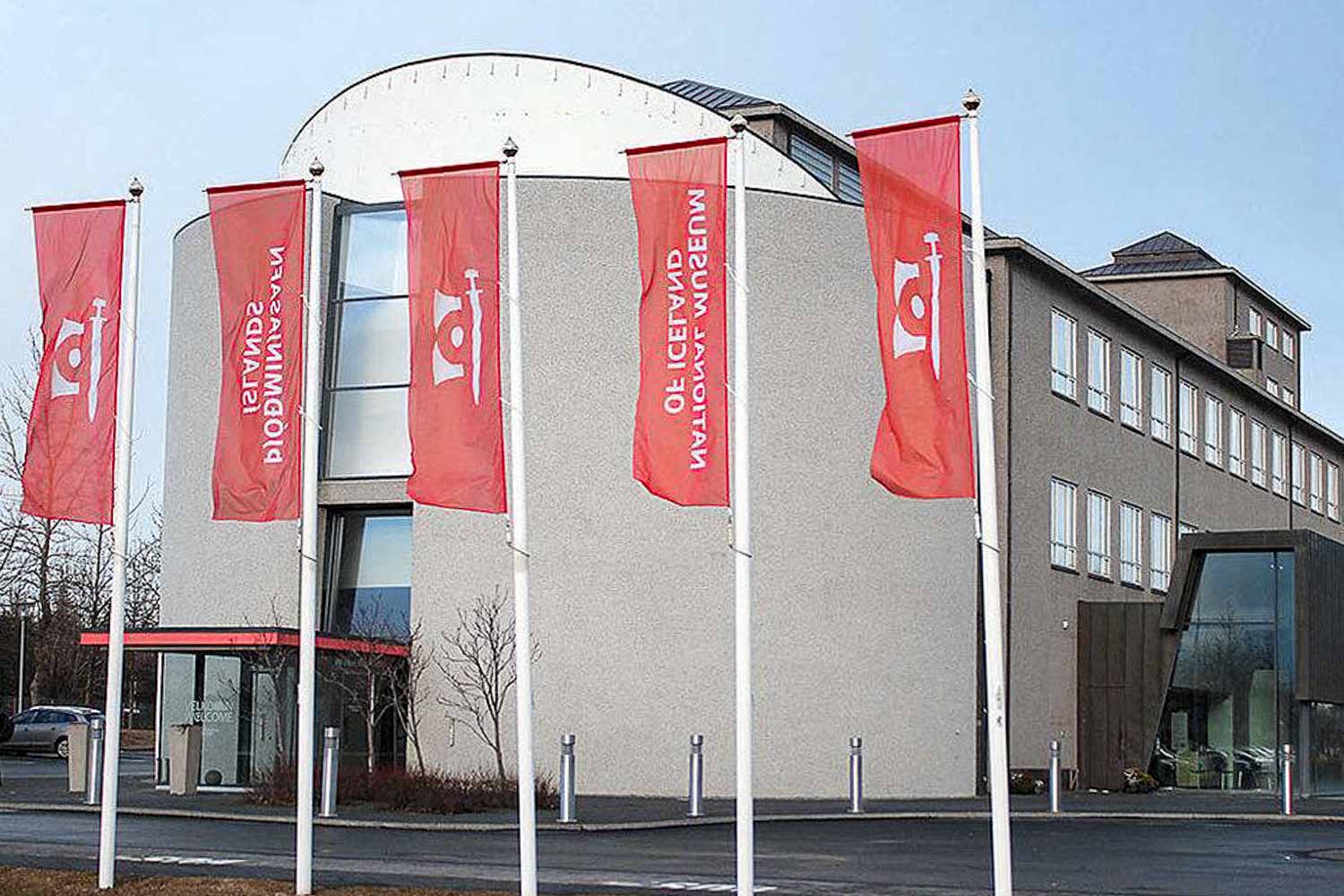 The National Museum of Iceland exhibits items related to Icelandic cultural history. Established in 1863, the museum functions as a center for cultural heritage.
The Living Art Museum is a non-profit museum run by artists and art associations. It's also a venue for events, performances and discussions. Founded by 27 artists, the museum has been open since 1978.
Bíó Paradís is a modern four-screen art-house cinema for independent films. The venue screens documentaries, animations, shorts and experimental films by local and international filmmakers.
Harpa Concert Hall and Conference Center is home to Iceland's Symphony Orchestra and the Icelandic Opera. It hosts some of the biggest concerts in Iceland. Opened in 2011, the venue stands out in its award-winning architecture.
Popular Attractions
Laugavegur is often called the main artery of central Reykjavik. It's one of the oldest streets in the capital and the main street for shops, bars and restaurants.
Skólavörðustígur is a lively street leading up to Hallgrímskirkja. It hosts many restaurants, art galleries and local designer shops.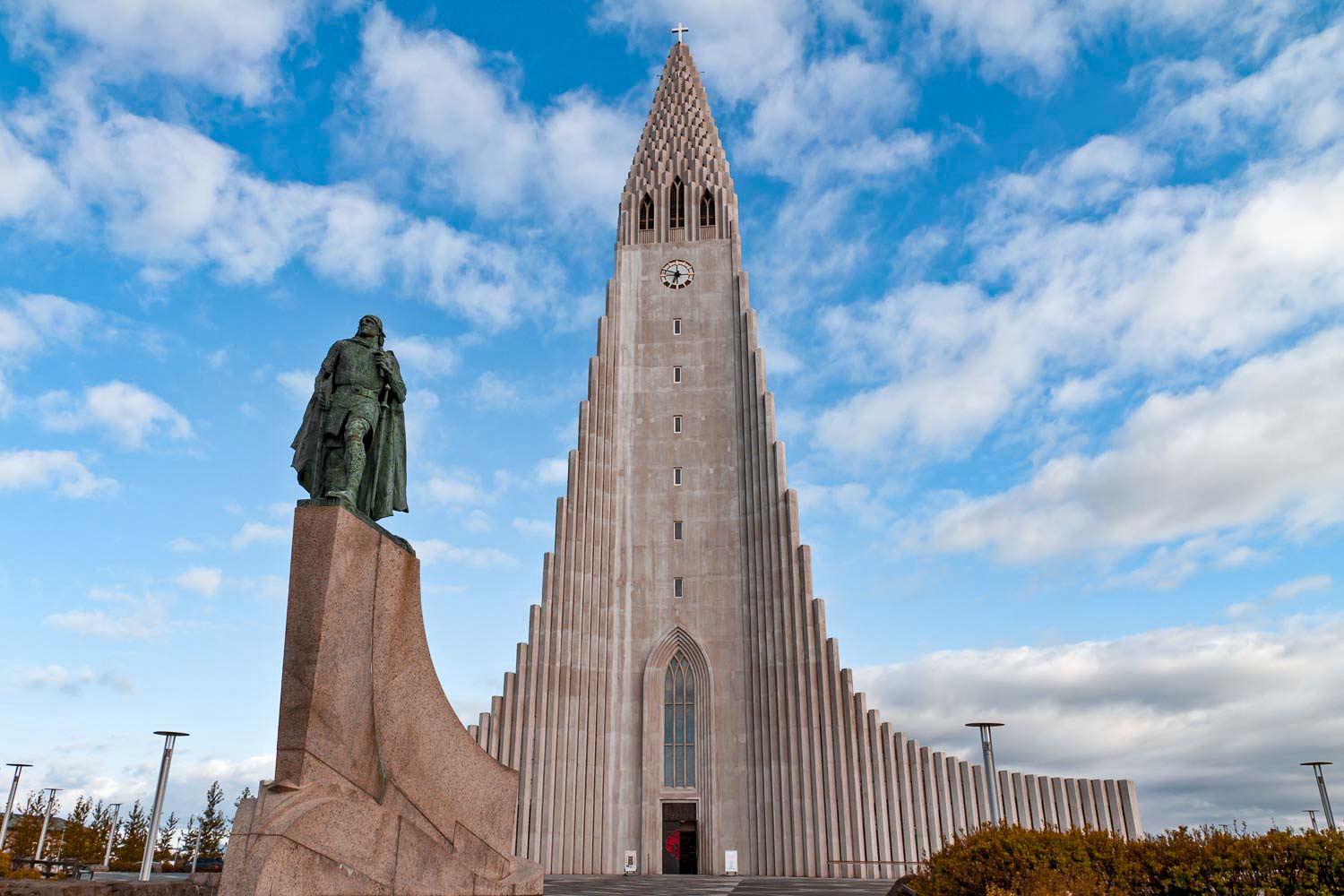 Hallgrímskirkja is a parish church and national monument. Nearly 75-m (246-ft) tall, Hallgrímskirkja is the largest church in Iceland and is visible from any point in Reykjavik.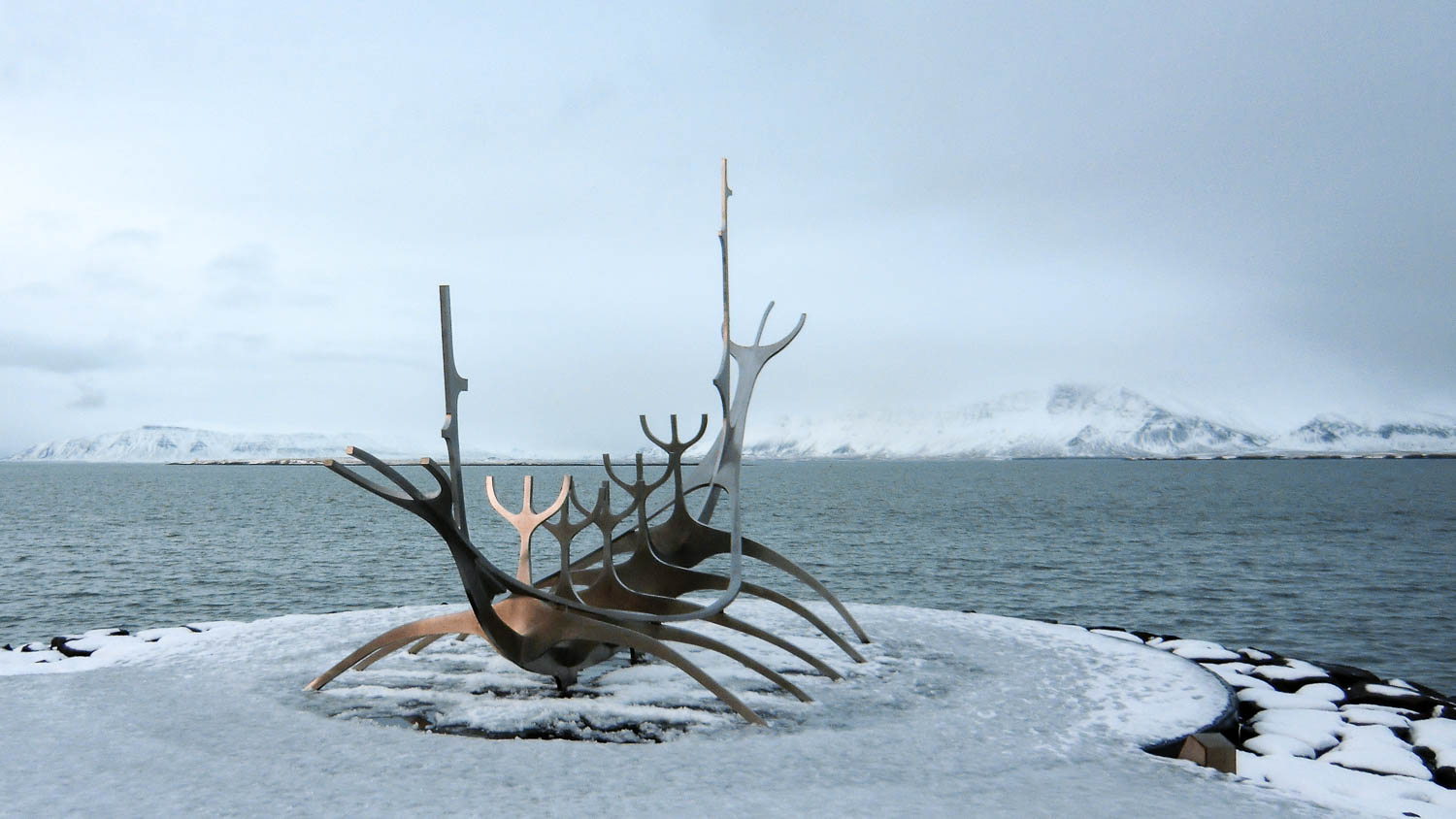 The Sun Voyager or Sólfarið sculpture by Jón Gunnar Árnason is a popular landmark along the Sæbraut walking path. The sculpture is shaped like a boat and symbolizes hope, freedom and progress.
Old Reykjavik Harbor is a colorful and lively place with a lot of character. The old boats and wooden sheds have been transformed into hipster cafés and boutiques. A number of whale and puffin watching tours depart from the harbor. It's also the perfect place for a stroll, with Mt. Esja towering in the background.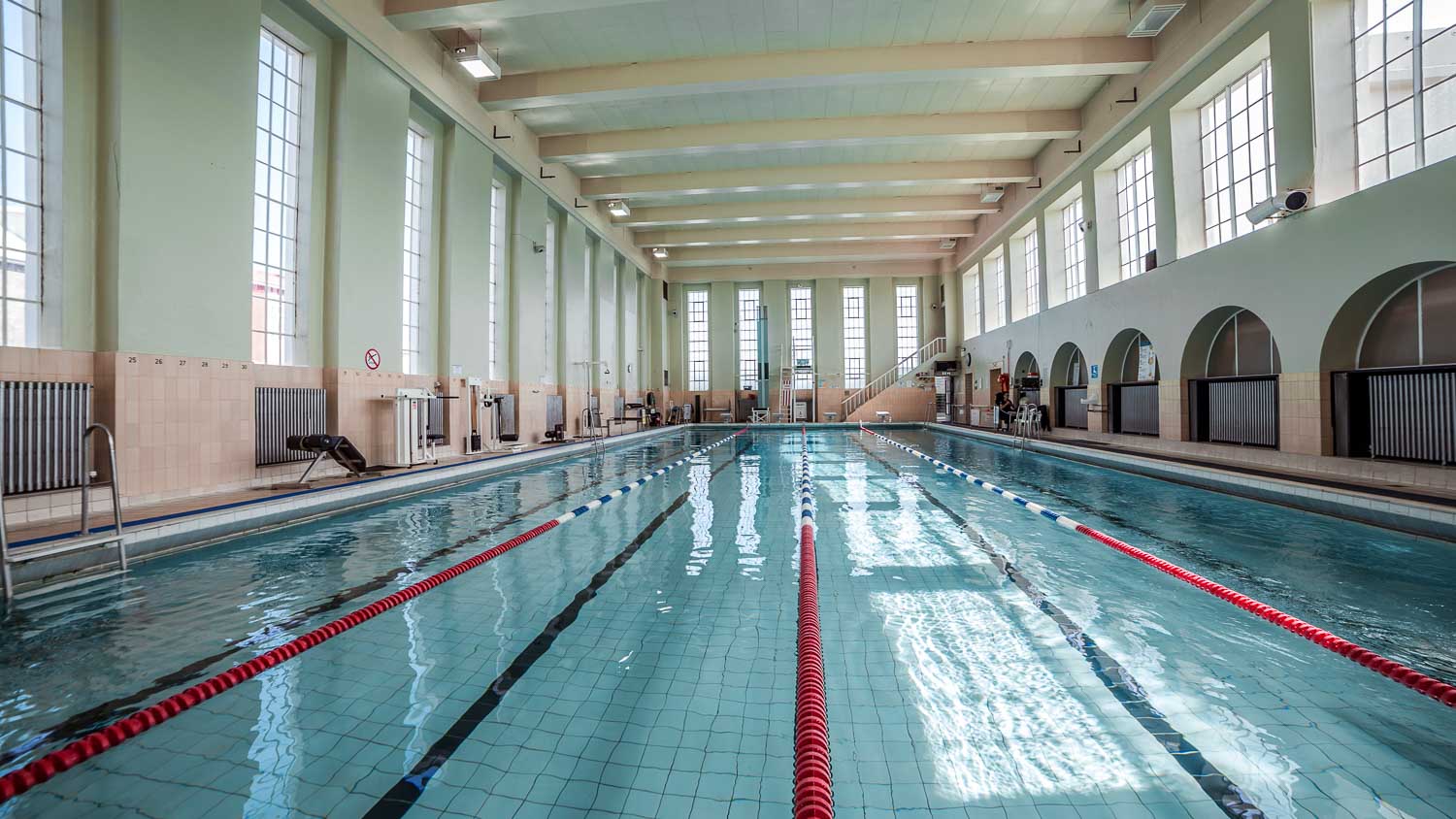 Sundhollin is the oldest public swimming pool in the country. Designed by the aforementioned Guðjón Samúelsson, Sundhollin is worth visiting not just for a relaxing swim, but also for its outstanding architecture.
Bars, Nightclubs, Restaurants and Cafes in Midborg
Reykjavik, especially Midborg, is full of bars offering everything from craft beer to trendy cocktails. Most spots are located along Laugavegur and Skólavörðustígur streets.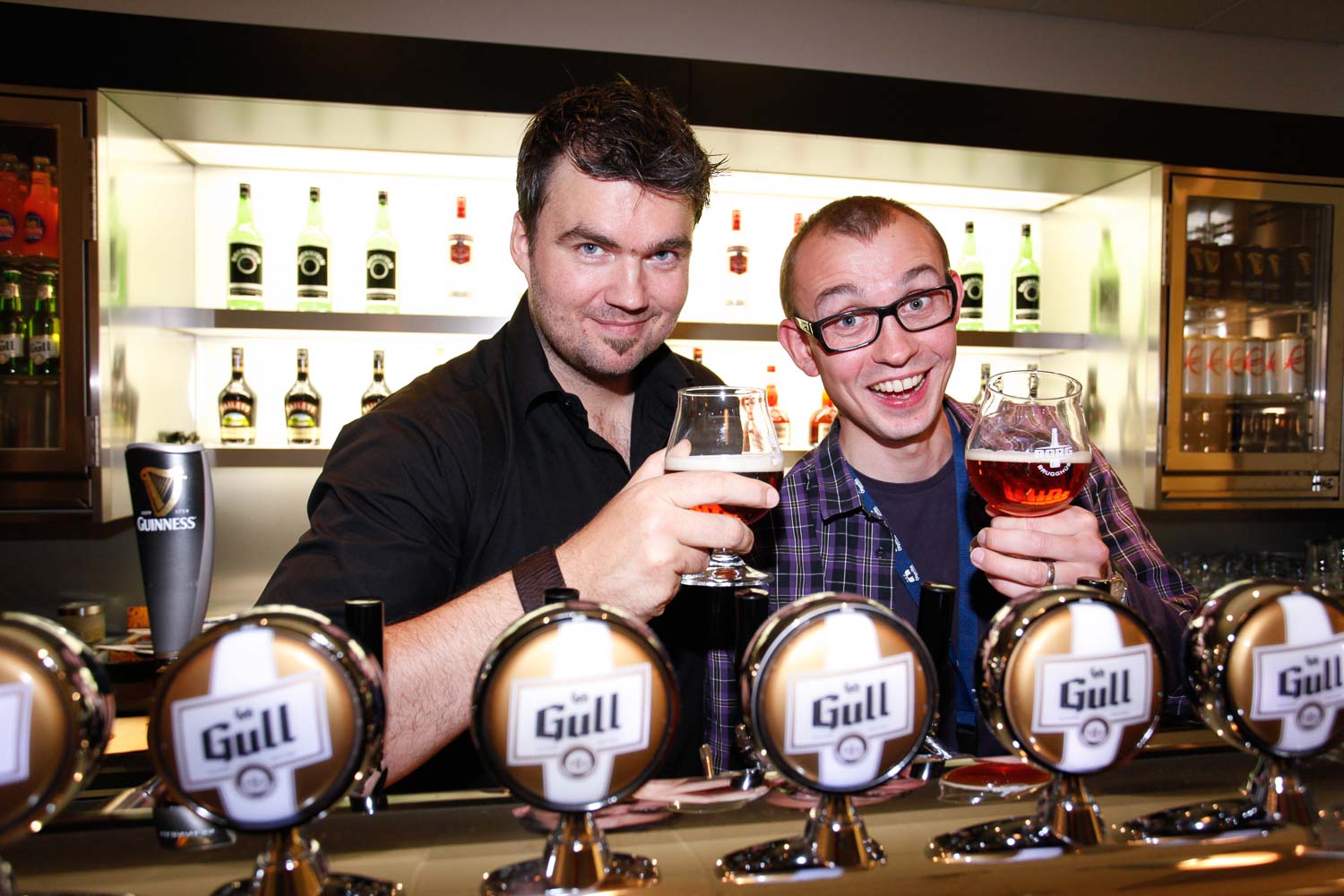 When it comes to food, Midborg serves up everything from cheap eats to fine dining experiences. Midborg hosts five of the nine Iceland restaurants listed on the Michelin Guide.
Tip: A few of the finest restaurants in Reykjavik are located in Midborg. If you plan on visiting them, be sure to book a table in advance.
Which Neighbourhood in Reykjavik is your favorite?